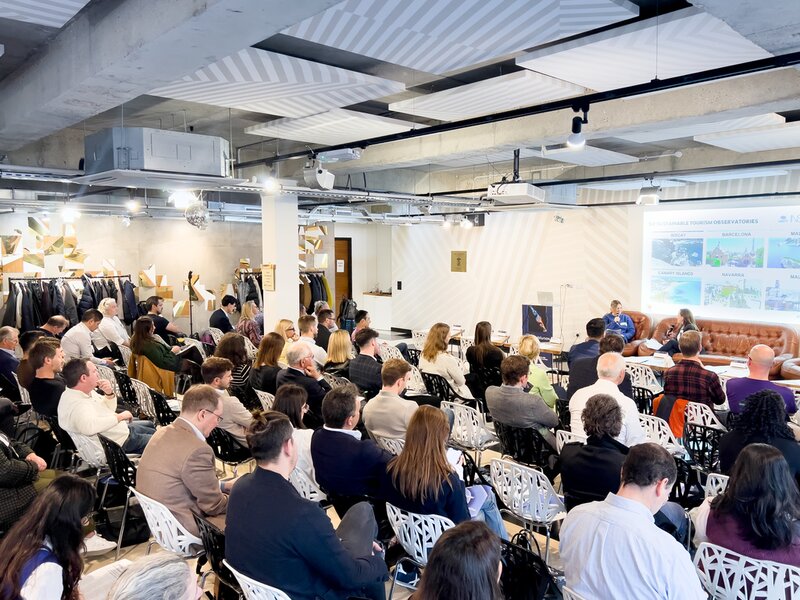 Travolution launches this year's Innovation Report at Start-up and Innovation Summit
The event also saw live judging of the Start-up of the Year category
Last week Travolution held its brand new Start-up and Innovation Summit, where it launched its Innovation Report for this year.
The event welcomed more than 100 executives for a day dedicated to the next generation of startups and talent, along with the next generation of innovation to cultivate outside of the box thinking.
Attendees saw speakers from Skyscanner, easyJet, Holibob and Turespaña throughout the day on topics ranging from FinTech, M&As and how to build something as entrepreneurs that you can defend.
It also held a live pitching competition for startups to present in front of a panel of industry leading experts, in the hope of lifting the Travolution Start-up of the Year award, at the Travolution Awards in London on November 20.
The annual Travolution Innovation Report was launched during the event, with attendees among the first to read the latest data and analyses on tech investment in the UK travel sector, in the last 12 months.
A panel discussion unpacked some of the findings the report, including that £1.93bn was spent on IT in 2022 and that £2.23bn is expected to be spent in 2023.
You can read the full report, here.