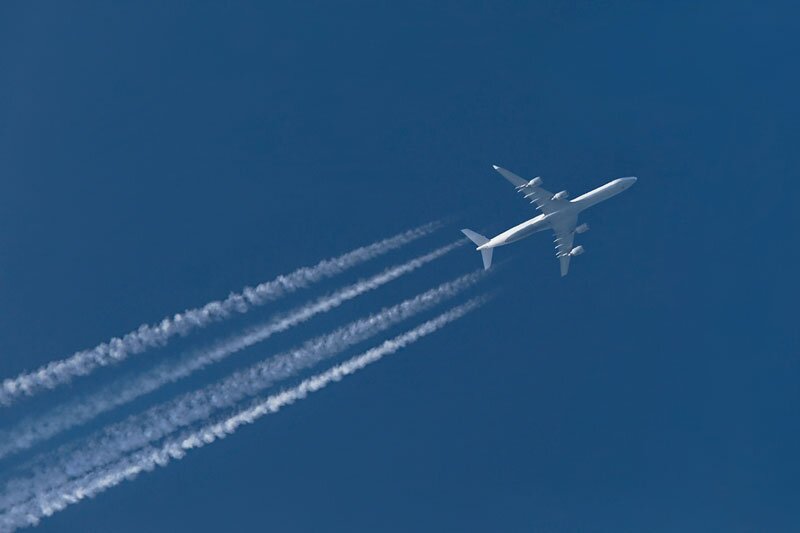 Skyscanner highlights flight upgrades and green choices as trends for 2020
Label highlights flights which emit less CO2 than the average for the specified route
Metasearch site Skyscanner has picked out surging popularity for premium economy and customers looking to make greener choices and two trends to watch out for in 2020.
The Ctrip-owned leading price comparison service said travellers are increasingly looking to upgrade from economy on long-haul flights.
Skyscanner said, although economy bookings still dominated, in 2019 Premium Economy bookings on long-haul fights were up 8% on the previous year.
On shorter flights however, the cabin class that saw the biggest growth in interest was First Class with searches and bookings rising by 5% year-over-year.
Skyscanner also announced its Greener Choice label which it launched this year to help travellers select more sustainable flight options was used by one in five travellers.
The Greener Choice label for flights is available across 30 top markets. Flights are assessed against factors like aircraft model, age, fuel efficiency, flying distance, capacity and cruise time.
The label highlights the flights which emit less CO2 than the average for the route travellers are searching.
Skyscanner said 'Greener Choice' labels helped 19% of travellers in the EMEA region to find more eco-friendly flights. In APAC, the number was 16% and 12% in the Americas.
Hugh Aitken, vice president commercial for Skyscanner, said: "The data indicates there's a growing number of travellers who believe it's worth paying more for a luxury experience – whether it's stretching to Premium Economy for a long-haul flight or even First Class when flying a shorter distance, it's a positive sign for airlines wanting to upsell customers to higher fare families.
"We're incredibly pleased to see our Greener Choice label, which highlights lower emission flights, gaining traction amongst our users. We believe it's important to empower travellers with the information they need to choose flights that are more eco-friendly wherever possible, so they can continue to explore the world."
In terms of destination trends, Argentina, Austria and Brazil saw biggest growth in interest amongst top 50 popular destinations based on global Skyscanner user searches.
In order to account for a market's existing popularity among users and show relative growth, Skyscanner placed global markets into three different tiers and analysed the year over year increase in interest.
Looking at the top 50 most popular markets on Skyscanner, Argentina and Austria took first and second place, each seeing 39% rise in traveller interest.
Major destinations (positions 1-50 in global popularity)
Caribbean islands, Central Asia and Africa dominated the ranking for emerging destinations based on global Skyscanner user searches.
Major destinations (positions 1-50 in global popularity)
| | |
| --- | --- |
| Argentina | 39% |
| Austria | 39% |
| Brazil | 27% |
| Pakistan | 26% |
| Peru | 21% |
| Hungary | 19% |
| Colombia | 17% |
| Turkey | 17% |
| Korea | 14% |
| Mexico | 12% |
Skyscanner said: "Looking at markets outside of the top 50, we see tremendous growth in traveller interest towards destinations in Central Asia, Africa and the Caribbean.
"St Maarten is the overall winner with a 91% rise in interest, thanks in part to the heavy investment in infrastructure and resorts as part of the recovery efforts following the devastation of hurricane Irma. Puerto Rico (43%) and the Virgin Islands (43%) have experienced similar growth.
"Central and East Africa are also big winners this year, with Congo and Ethiopia seeing 49% and 46% growth in year-over-year traveller interest, respectively. Central Asia is equally on the rise – Azerbaijan (42%) and Uzbekistan (37%) can both expect a lift in the number of visitors they welcome this year."
Middle size destinations (positions 51-100 in global popularity)
| | |
| --- | --- |
| Azerbaijan | 42% |
| Uzbekistan | 37% |
| Ghana | 32% |
| Nigeria | 30% |
| Jordan | 26% |
| Bangladesh | 22% |
| Lebanon | 21% |
| Panama | 20% |
| Chile | 19% |
| Maldives | 18% |
---
Smaller size destinations (positions below 101 in global popularity)
| | |
| --- | --- |
| St Maarten | 91% |
| Congo | 49% |
| Ethiopia | 46% |
| Guinea | 45% |
| Puerto Rico | 43% |
| Virgin Islands | 43% |
| Faroe Islands | 35% |
| Belize | 33% |
| Cayman Islands | 33% |
| Eritrea | 30% |