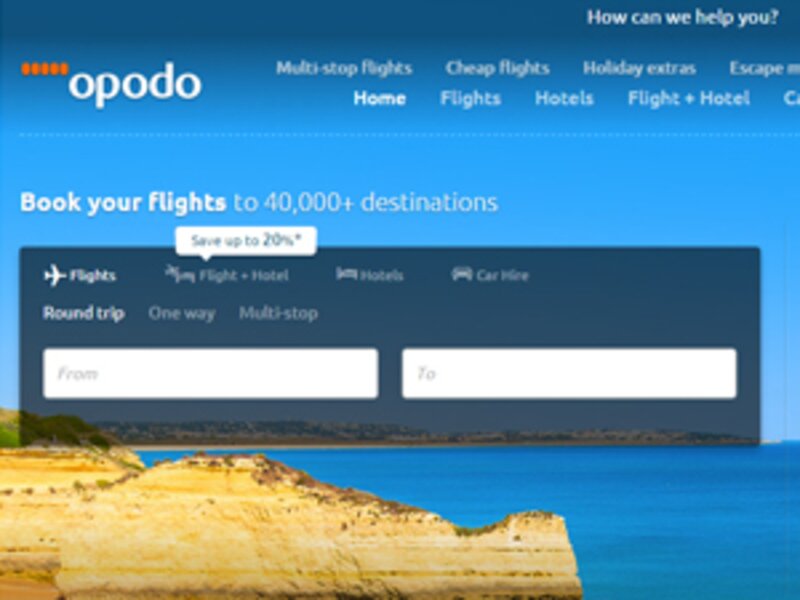 Opodo provides information to offer British travellers post-Brexit reassurance
Leading online travel agent answers Brexit questions
EDreams ODIGEO-owned Opodo is providing British travellers with answers to their Brexit travel questions following the UK's last formal day in the EU last month.
The OTA has moved to reassure travellers during the transition period until January 1, 2021. After this date British travellers can expect to face some minor changes in their travelling routine.
Dana Dunne, chief executive of eDreams ODIGEO, said: "Given the confirmation that a number of travel requirements, notably passport validity and European health insurance cards, will remain the same until at least the end of this year, there is confidence in travel this year despite the Brexit transitioning phase."
---
More: What will Brexit mean for travel?
Thomas Cook collapse: Brexit, debts and not embracing digital transformation
---
Opodo revealed its first booking by a British customer after the country officially left the EU was for a trip to Cologne, Germany.
In addition, of the top ten most booked destinations on February 1, nine were European with flights to various cities in Spain, Ireland, Poland, Portugal, Romania, Netherlands and Hungary, and the other to Dubai.
The OTA says the average spent by British travellers on that day was £274.
When travelling to the EU after the transition period, consumers will only need a visa if they are planning to stay for more than 90 days in any 180-day period.
Passengers should be prepared to show their return or onward ticket and prove they have enough money for the stay, as border control might ask.
After January 1, 2021, travellers to the EU must show a passport with at least six months left until expiry in addition to the passport being less than 10 years old.
European health insurance cards may no longer by valid after the transition period, so travellers should look into appropriate travel insurances, making note of programs that cover pre-existing medical conditions if applicable.
If consumers need to make a claim for a refund or compensation, tourists may still be able to as consumer rights will not change from January 2021. It would be smart to check the terms and conditions of the booking to make sure.
After the transition period ends, EU pet passports will no longer be valid. Travellers can still bring their pets with them but will need to apply for the new solution at least four months in advance.
Guaranteed free mobile phone data roaming will end throughout the EU after January 1, 2021, so travellers should contact their mobile phone operator for further information.
Opodo says there will be a new law to prevent travellers from unknowingly spending over £45 on data.