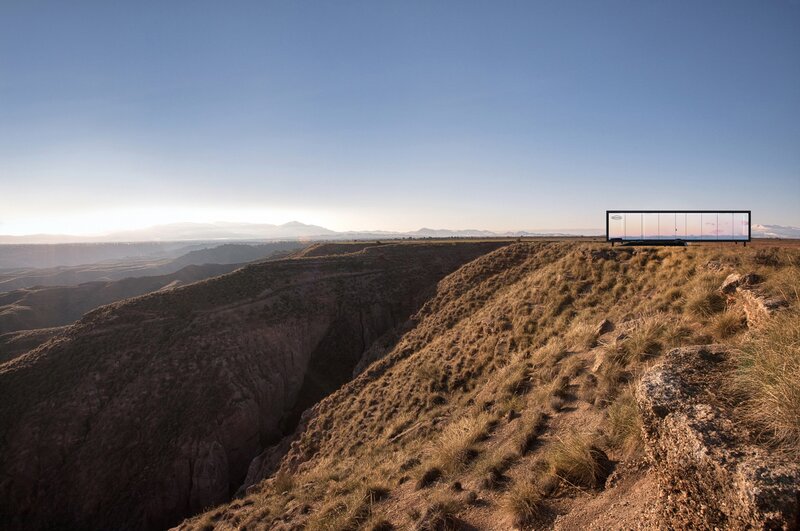 Booking.com shares seven travel trends for 2024
Sustainability is one of them
OTA Booking.com has shared its top seven trends for 2024, ahead of the end of year.
Booking.com has released research that indicates travel is a necessity for most in 2024, with almost three quarters (71%) of travellers feeling more alive than ever when they are on holiday, and 65% wanting to be more like their holiday self in their day-to-day life back home.
That's because 66% also think they are the best version of themselves while on holiday.
The research commissioned by Booking.com looked at more than 27,000 travellers across 33 countries and territories, combining it with its insights to reveal seven predictions for travel in 2024.
It found that in 2024, travellers will feel more alive by creating their very own epic alter egos on holiday, with more than a third of UK tourists (32%) making up stories about their real life to people they meet on their travels.
These so called alter egos love the thrill of embodying a 2.0 version of themselves with over a half of UK travellers (56%) enjoying the anonymity of travel and the chance to recreate themselves.
32% said they would even pay to rent a nicer car than they drive at home and 51% of UK travellers stated they feel 'main character energy' on their travels.
The second trend that emerged from the research found that sweltering conditions are accelerating a rise in travellers chasing cooler climes to travel to.
42% reported that climate change will impact the way they plan their holiday in 2024, while more than two out of five UK travellers (43%) say that as temperatures soar close to home, they will use their holiday to cool down elsewhere.
The results also indicated that half of UK tourists are keen to book a surprise trip where everything down to the destination is unknown until arrival.
52% said they prefer to venture off the beaten path and a third seek to travel with strangers.
This shift in pattern is backed up by over half of UK travellers (56%) would like to have no plans set in stone prior to travelling in 2024 so they can go where the wind takes them, while two thirds of UK tourists (60%) prefer to travel with loose plans so they can change direction based on what feels good in the moment.
The travel industry is already responding fast with tech-enabled flexible services, giving travellers the option to cancel, change plans, and buy now, pay later at the press of a button. The explosion of AI, which has already seen the launch of Booking.com's AI Trip planner, is going mainstream in 2024: 36% would trust AI to plan a trip for them, with a third of baby boomers (30%) and one in five (20%) of the silent generation finally surrendering to AI in order to assist their travels plans in the year ahead.
Food is said to play a huge part of travel in 2024 as well, with over a half of UK travellers (52%) more interested in learning about the origins of a destination's 'must-eat' delicacies than they were in the past.
Almost four in five of UK tourists (78%) want to try indigenous cuisines in 2024, and heritage flavours are in the spotlight with travellers putting power in the hands of the under-represented.
It is said we can expect an increase in indigenous experiences that take travellers on trails that tell the story behind the food they serve.
Two in five of UK tourists (40%) wanting an immersive 'phygital' food experience enhanced by VR or AR, such as mood-altering lighting, paired fragrances and sensual soundscapes that enhance the traces of foodways past.
Plenty will also seek to recharge their batteries and reboot themselves in 2024 with 45% of travellers planning to leave kids at home for their holidays next year.
However, fuelled by the financial difficulties experienced by many at the moment, travellers in 2024 will employ money saving hacks to cut costs, yet level up holidays with 'à la carte' luxuries, scoring a rush from travelling like the rich – even if just for a moment in time.
In fact, 48% said they want insights and tips from AI when on holiday to upgrade experiences with suggested ancillaries and deals, all with a flick of their finger.
Additionally, more than a half (53%) of UK travellers plan to pick destinations in 2024 where the cost of living is less expensive than their hometown, while travelling closer to home is also a draw for some who will be searching for luxe-for-less copycat holidays to reduce costs in 2024 (43%).
46% of UK travellers will be willing to pay for day passes to use the amenities in a five-star hotel rather than actually staying there, with a similar number of parents (48%) planning to take their children out of school to travel outside of peak season to make their money stretch further in 2024.
Sustainability came in as one of the top trends with 48% looking for accommodation that has wow-factor sustainability innovation.
Almost a half of UK travellers (49%) want to see sustainability in action, while nearly two thirds (59%) want to see the outside brought indoors with green spaces and plants in accommodations on holiday.
In 2024, in exchange for contributing to conservation efforts, sustainable itineraries will give travellers exclusive access to the places that they are helping preserve, in the most mindful and responsible way.
A large number are interested in sustainable travel apps where they can unlock rewards (46%), such as experiences with locals in off-the-beaten-path areas (50%) or visiting remote locations that tourists otherwise have limited access to (44%).
Arjan Dijk, senior vice president and chief marketing officer of Booking.com, said: "Our 2024 travel predictions reflect the idea that travel is not a means to escape life, but instead a catalyst to live our best lives.
"From thrilling adventures in a new destination to feeling the pulse of a new culture and every experience in between, travel allows us to become the best version of ourselves.
"At Booking.com, it's our mission to make it easier for everyone to experience the world and we believe in the power of travel to inspire, transform, and enrich lives and we are committed to empowering extraordinary experiences that resonate with the heartbeat of each and every traveller in 2024 and beyond."