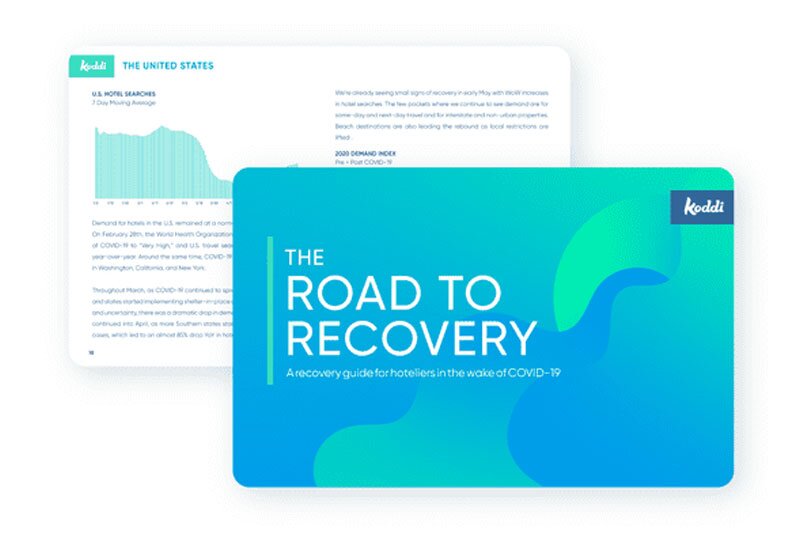 Coronavirus: Koddi survey and guide shines light on Roadmap to Recovery
Marketing tech platform advises travel firms about when to fire up campaigns
Marketing data and insights platform Koddi is helping clients plan for when they can start marketing again as the impact of COVID-19 recedes.
The firm has produced a new Road to Recovery whitepaper and produced the results of a survey of travel firms about what they see as the prospects for travel's bounce back.
The survey, which saw respondents predominantly from the US and Canada and from hotel groups, found confidence that occupancy levels would return to pre-COVID levels in Q2 2021.
The results show differing regional trends, with Europe found to be the market showing most confidence of a rebound.
Respondents from the US and Canada expect to see steadily increasing occupancies ahead of a full recovery next year, while Asia Pacific is already seeing signs of recovery.
The survey results can also be filtered by company type which shows that most respondents expect to see a gradual recovery this year, a dip in December followed by a sharp upturn.
Analysis of the results by regions within the US found respondents in the central time zone were the most optimistic of recovery while New York was the most pessimistic of the five largest states.
However, all five states, also including Texas, Florida, Maryland and California are expecting gradual improvement, with Texas, Florida and California all predicting growth by Q2 2021.
Koddi has produced a 20-page guide for hoteliers on how to restart their marketing campaigns in the wake of the COVID-19 pandemic which is free to download from its website.
Koddi said: "This prediction survey is only the beginning.
"While the overall predictions for occupancy levels are trending in an upward trajectory, we know that this will change as more countries and regions open up to tourism.
"We will continue to gather these predictions throughout the coming months to show how expected occupancy levels will change during this ever-evolving situation.
"As recovery begins to unfold for the travel industry, one of the first questions asked will be 'When should I start marketing again?'
"To help address this question and others you may have during this season, our team has put together a new resource called The Road to Recovery.
"This new whitepaper contains over 20 pages of insights and tactics to help you redefine your marketing strategy, goals, and advertising plans for recovery mode."