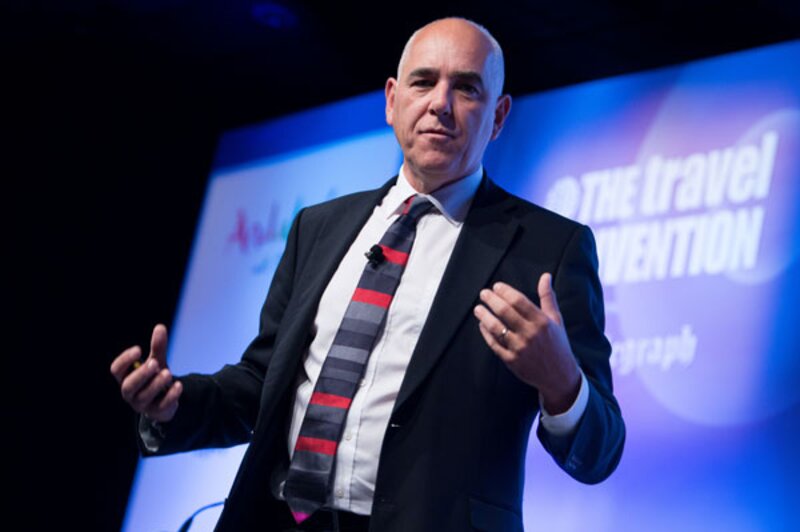 Abta Convention: 'Act like start-ups to survive'
University of Liverpool's Dr Paul Redmond says COVID has accelerated changes in work
All travel firms need to start acting like start-ups to survive in the post-Covid trading environment, according to University of Liverpool director Dr Paul Redmond.
Speaking at this year's Travel Convention, Redmond said the Covid-19 pandemic had speeded up the evolution of the workplace.
He said: "Things we thought would happen in 10 to 15 years' time are happening now: working from home, [new] technology, artificial intelligence. Covid has accelerated the world of work."
In order to survive businesses now needed to behave like start-ups, which means networking, building contacts, taking on staff with the right attitude and then training them, listening "aggressively" to what customers say and asking clients what they think, he said.
"We have to start thinking of ourselves as start-ups, no matter what sector, and behaving like one. You have to hire for attitude and training for skill, not the other way round," he added.
Also key to survival in future is to be "obsessed" with excellence to differentiate your business from another and having a diverse business, not just in terms of the race and gender of employees but also in their age.
While younger recuits may have the technology expertise, the "digital intelligence", older generations will have the "emotional intelligence" which comes from experience, he said.
"Generational diversity is critical. You need people with both digital and emotional intelligence," he warned companies.
Networking and picking up the phone to speak to someone and develop new contacts and networks will also be critical in the future.
Redmond's final prediction for the future world of work is that companies will need to heed the 'Sigmoid Curve' business model in which a business grows and gradually improves to become more and more successful until it reaches a peak and ultimately declines.
"Think about where you are in this curve. I think the travel industry was on the rise and climbing up the curve but then Covid struck and from now we have to start a new curve. You are going to have to invest time and money before you see an improvement but now is the time to start investing in this curve," he advised travel firms.
Redmond said he was optimistic about the industry's future but warned the next few months would be a "bumpy ride".