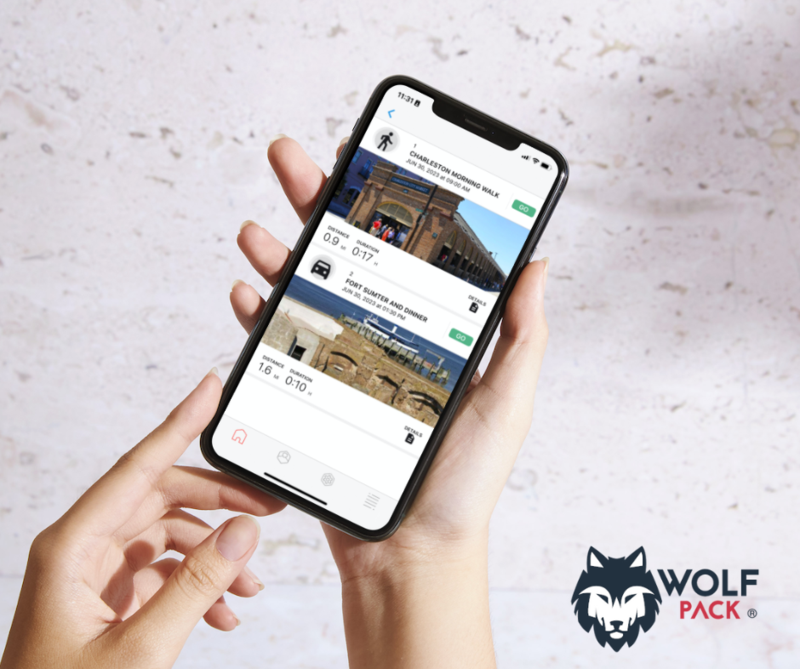 WolfPack Systems rolls out new multi-day tour planner
Creators of WolfPack Central, have revealed a new product enhancement
Tour experience management solution, WolfPack Systems, Inc has rolled out a new tour feature on their WolfPack Central Platform.
Prior to this launch, the WolfPack Central Platform enabled tour operators to manage client groups, invites, and individual trips and routes.
The Tours feature now allows tour operators to have the ability to plan full, multi-day tour experiences complete with cover images, branding, rich text descriptions, down to the minute schedules, and detailed waypoints.
You can share a tour via email and the WolfPack mobile app, which is available for iOS and Android devices.
This latest enhancement to WolfPack Central enables it to be an end-to-end solution for tour operators to plan and run tour experiences, including walking tours, driving tours and tours that are a combination of both.
It provides detailed routes and itineraries, live chat and turn-by-turn navigation features for travellers in a mobile app.
Jonathan Chashper, CEO of WolfPack, said: "We are thrilled to introduce this new planning feature to our community of Tour Operators.
"We understand the challenges faced by those organizing and offering group tours and we strive to deliver a solution that streamlines the entire process.
We believe this new Tours feature will help make group tour experiences more enjoyable and memorable."
The tours feature is available now.