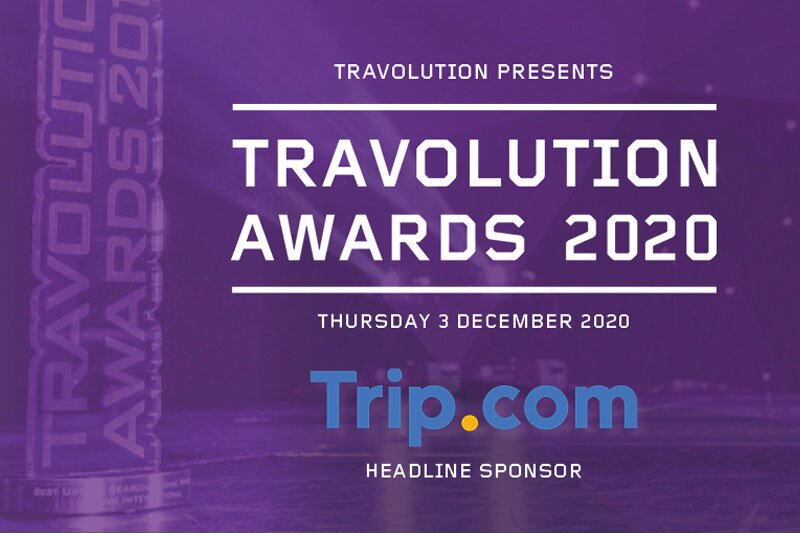 Travolution Awards 2020: Jet2.com and chief executive Steve Heapy take top honours
The winners of twenty five awards were revealed in special online ceremony
The impact mainstream airline and tour operator Jet2.com has had on the travel sector was recognised at the 2020 Travolution Awards that took place online due to the coronavirus pandemic.
The event saw 25 awards given out in six categories with the annual Achievement Award going to Jet2.com chief executive Steve Heapy.
Jet2.com has risen rapidly in recent years to establish itself as one of the UK's most important holiday companies.
Firmly established in its northern heartland, in recent years the brand has expanded south bringing much-needed capacity across the UK, most recently establishing its newest base in Bristol.  
Its brand name reflects a focus on its digital presence, but it is also a brand that continues to value a mix of distribution channels, including its important travel agent partnerships.  
Heapy said: "I'm very honoured to accept the award, but I accept it on behalf of every member of Jet2.com and Jet2 Holidays.
"Over the last 14 or 15 years we have spent all out time building a proposition that will leave the customer excited and wanting to book with us again.
"Over the last nine months I think we have proved even in the bad times we never forget our customer.
We put a lot of time and effort into our websites, our B2C website but not forgetting our travel agent heritage and our award-winning trade website is very popular with our trade partners.
"I can give you my assurance that our principles will never be sacrificed. We have built this business on fantastic customer service and that won't change.
"Even during the COVID pandemic we have never sacrificed our principles. We look forward to things getting back to normal, not the new normal but the old normal back. Let's hope for a quick recovery"
Other big winners on the night included AttractionTickets.com which took the Brand of the Year award and fast-growing British OTA Halalbooking.com which was named Rising Brand of the Year.
Early stage family-focused online agent TripAbrood saw off stiff competition to be named Travolution Start-up of the Year while ROL Cruises and its agency Accord Marketing and Trip.com were both multiple winners.
In the technology categories, Swiss technology developer Nezasa won the Best Tour Operator Platform award while YourTour won Best Techology Innovation, Ticknovate, Best Technology Product and Criton Best Technology Supplier.
Lee Hayhurst, Travolution executive editor, said: "While it's been impossible to run our awards in person this year, we're delighted to be able to continue to mark the significant achievements of brands in the digital travel and technology sectors.
"We know that tech will be at the heart of travel's recovery from what has to be the most devastating year for the sector ever, but one which we are sure it can survive due to the kind of ingenuity, passion and commitment from the people and companies we have honoured this year.
"We look forward to things starting to return to some sort of normality in 2021 and getting back to hosting all of our events, in particular our annual awards in London on November 18 next. Put the date in your diaries because you won't want to miss it.
"Congratulations to all our winners, and many thanks to all of our sponsors, especially our headline sponsor Trip.com, and to our judges who did a great job once again for us this year in deciding the winners."
For the full list of winners go to the Travolution Awards website.