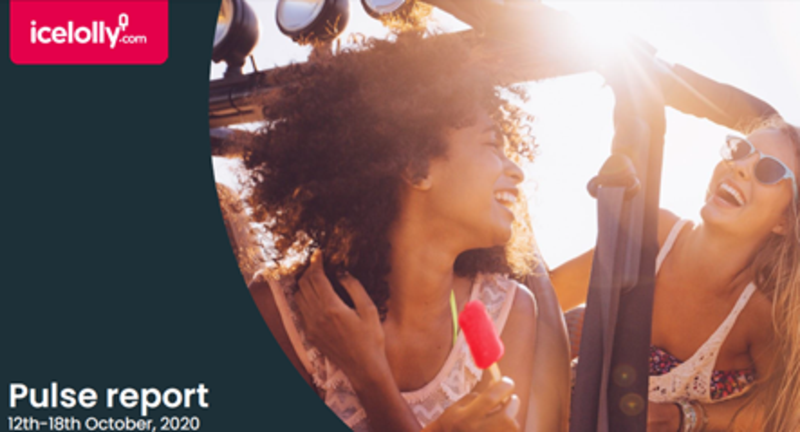 Quarantine announcement give Crete a late summer boost in icelolly.com Pulse report
Latest weekly market tracker insights from the holiday price comparison website
The latest data from holiday comparison site icelolly.com has shown the immediate impact in search and booking activity when a destination is taken off the UK's quarantine list.
The Greek island of Crete was the latest destination to have the requirement for two-week quarantine for returning visitors lifted on Thursday last week.
That saw it leap to the second-most searched for destination at the weekend behind Tenerife, which remains number one and it expected to remain there for the winter.
The majority of the interest for Crete was for late October departures as the back end of the peak summer holiday season comes to a close.
Chris Webber, head of travel deals at icelolly.com, said: "Crete's addition to the quarantine-free list had an instant impact over the weekend as it rose up the most-searched list and as high as second for Friday to Sunday.
"And those Crete searches are most for last minute too with around two thirds of searches for travel in October.
"The increase in interest in Tenerife we saw last week continued and has started to translate into bookings.
"Despite still being in the quarantine list it was the most searched and the most booked destination in the past seven days.
"As we head out of summer 2020 and into winter 2020, we're expecting Tenerife to continue its dominance in searches and potentially bookings too if there is a corridor or improved testing."
Data for when people are looking to travel shows a flattening of the difference between seasons with summer 2020, winter 2020/21 and summer 2021 all on around 33%.
Seven-night durations continue to dominate although longer 14-night holidays saw the largest increase in share last week.
More than two third of searches for Crete holidays were for seven-nights and Majorca, which saw a spike in interest, saw greater demand for five nights than seven.