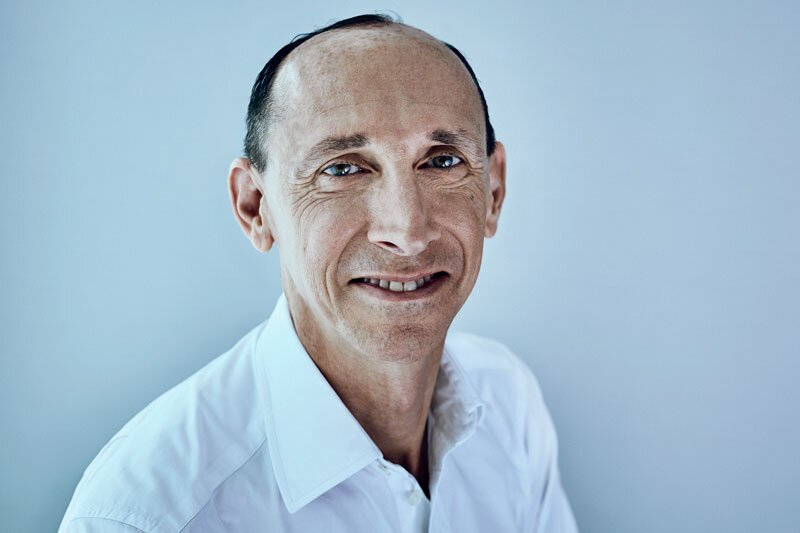 EDreams ODIGEO boss says OTA is investing to emerge stronger from the COVID-19 crisis
European giant was a 'rare exception' in not needing to raise equity, says Dana Dunne
European OTA giant eDreams ODIGEO is not resting on its laurels as the sector starts to see early signs of recovery and learns the lessons of the COVID-19 crisis.
The Opodo parent has, like all high-volume agents, found itself caught in the eye of the storm as consumers battled to get refunds for cancelled flights and holidays.
Chief executive Dana Dunne will be watching with interest to see whether regulators take steps to prevent a repeat of the refunds debacle that has so undermined trust in many travel brands.
But he says eDreams is determined, and is well positioned, to take the initiative and has already taken the opportunity to press ahead with plans to build on its own customer service focus.
By the end of the year new 'omni-channel' customer service technology platform will be launched so that the firm can deal with a crisis of a "once in a lifetime magnitude" of COVID-19.
"We are looking at this as an opportunity to take a bad situation and using it to help push the company forward to make us even stronger and better in the marketplace," Dunne said.
Dunne, a former airline man having worked for easyJet before eDreams, won't be drawn on whether airlines should face a tougher regulatory regime which many are calling for.
However, he points out that consumers should not suffer economically due to airlines not paying refunds, particularly when taxpayers' money has been used to keep carriers afloat.
"I'm not a regulator and I don't fully understand the constraints the airlines are under, this is between the policy makers and the airlines. That is their job.
"But they need to do their jobs and figure out how this gets done and consumers do not suffer like this in the future.
"This is about what's right for society. This pandemic has had many consequences, health-wise, and also economically, that go way beyond the buying of an air ticket or a trip.
"There have been many economic consequences including people losing their jobs and being on furlough.
"The regulators and the airlines need to come up with a mechanism that means the individual does not suffer.
"There are many airlines receiving taxpayers' money, not all, but many of them. Regulators need to think long and hard about whether the taxpayer should be paying twice.
"Airlines have a legal obligation to return the money and they have simply chosen to ignore it, so customers have taken it out on airlines and also on us as well."
EDreams has been keen to point out that it has not had to request any bail out, or indeed raise any new equity to shore up its finances as the COVID-19 travel lockdown hit.
"Most travel companies had to raise money because they had an equity crunch," said Dunne, "we are one of the rare exceptions.
"It's testament to how we run our business and we are using this time on doing several things, first and foremost focusing on our customers.
"We mobilised people to really try to address our customers' needs. That's been our priority, coupled with addressing our own people's needs."
Dunne said with airlines having to cancel 100% of flights, compared to 0.5% or 1% in normal times, eDreams' brands had a duty to represent the interests of its customers.
And he said the firm has used lockdown to focus on the longer term and build for the future.
"We have a number of new initiatives on the way to make us stronger," he said, "so we're not just addressing customers' needs but doing things in a more automated way."
The rolling out of hotels to eDream's PRIME subscription service was cited as one example of how the firm has doubled down on its commitment to the consumer.
The OTA is also working in improvement to its content platform and later this year will unveil a new "omni-channel customer service experience".
"Doing that will help us tremendously to prove our differential in service not just in normal circumstances but crises so we can deal with customers in exceptionally large volumes.
"That's the kind of thing we are investing in because we believe doing that gives us a competitive advantage."
Dunne says he was proud of his army of "Edoer" employees, 200 of which volunteered to help out in the call centre as the volume of inquiries skyrocketed.
But he sees future capability to handle such spikes as one in which channels can answer questions and deal with customer automatically, taking pressure of human resources.
Looking forward to prospects for the sector, Dunne is optimistic for a healthy return of the leisure sector with hotel bookings leading the way as people look to holiday closer to home.
This, as well as expected increased demand for alternative forms of transport to flying, aligns with eDreams' move in recent years to diversify its product range from flights
Dunne says the firm has mapped a number of potential models for how the recovery may work out but admits we the future is uncertain.
"If you go back five or six months no one would have predicted what has happened. None of us has a reference point to say this is the typical impact of a global pandemic.
"We are going into unchartered territory, but we have created several models and we are managing our business according to that.
"We do see consumer demand returning in a very material way. Speaking as a European most of us underwent a very severe lockdown for months.
"The easing of restrictions happened roughly during the month of June, so we are still in the early days but we see travel taking off very materially.
"We are a leisure business. During lockdown many of us realised that we can conduct business on Zoom or Google Hangouts so we can replace a portion of our business travel.
"Leisure travel you cannot replace. Walking on a sandy beach, seeing a magnificent view from the top of a mountain or strolling through a city centre, technology cannot replace those experiences.
"That's what we are starting to see. People have gone through lockdown and are saying I really want those experiences again. For our long-term prospects, that bodes very well."