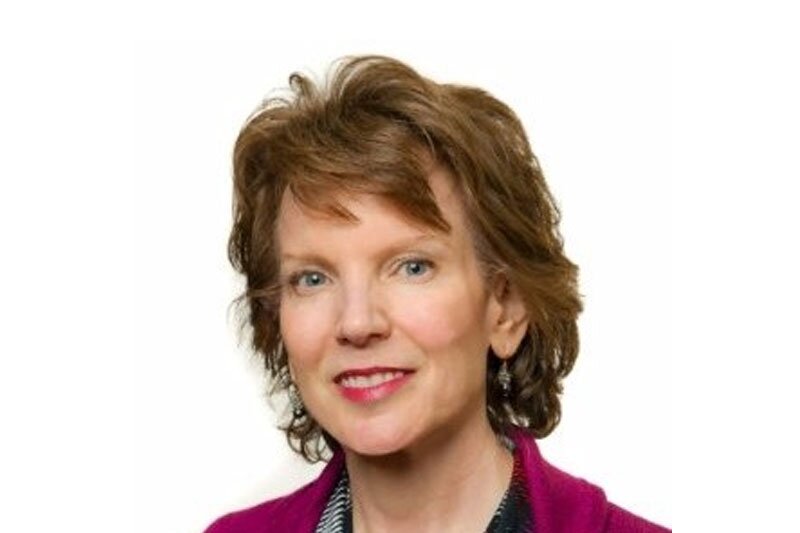 Comment: Data is key for the eventual COVID-19 turnaround
Carolyn Corda, chief marketing officer at ADARA, on the important role of data
Carolyn Corda, chief marketing officer at ADARA, says customer data will be vital when travel firms are in a position to recover from the COVID-19 pandemic crisis
The impact of Covid-19 on the travel industry can't be understated.
Over the last few weeks, airlines have been closing operations and laying off staff, entire regions (including hotels) have been quarantined, cruise ships have suspended operations, and countries have closed their borders to foreign travellers.
In fact, the situation is so severe that the World Travel and Tourism Council has warned that the COVID-19 pandemic could put 50 million jobs in the travel and tourism industry at risk.
In response to the Covid-19 outbreak, airlines have dialled down all spending and have found ways to conserve funds. For example, American Airlines, United Airlines, SAS, Air France-KLM and Air New Zealand have all announced capacity cuts of up to 80%. Some airlines, including Ryanair, have gone further by saying that their entire fleets could soon be grounded due to the virus.
Airlines have also cut marketing spend following the outbreak. According to research from MediaRadar, digital and tv ad spend in the first half of March compared to the first half of February fell by 44%. Year-over-year, travel investment in the first two weeks of March was also down nearly 50%. 
The inevitable turnaround
With all the doom and gloom engulfing the travel industry right now, it may be difficult to think about the sector's inevitable turnaround.
However, despite the problems that travel brands are facing right now, the industry will get back on its feet. People will always want to travel.
The industry has weathered global catastrophic events such as the eruption of Eyjafjallajökull in 2010 in Iceland and 9/11 in the past, and while admittedly the scale of disruption from Covid-19 is unprecedented,  the industry will eventually be able to ride out the storm.
Although it's clear that the industry has in many ways fallen off a cliff-edge, we also have already seen the murmurings of an eventual turnaround.
Following the outbreak, we created the ADARA Travel Trends Tracker, which taps into real-time travel data to easily access travel-related consumer behaviour and identify key trends.
The tracker utilises anonymised data from over 270 travel data co-op partners and is designed to help travel marketers activate the most informed marketing strategies based on current consumer travel activities.
Notably, the data has shown that leisure bookings by families (for over 91 days in the future) in the US soared on March 5th following the decision by many airlines to change their rebooking and cancelling policies.
For example, Delta Airlines has changed its policy so that tickets purchased on or before March 9, 2020, for travel until April 30, 2020, can be changed without a service fee.
This has resulted in higher bookings, as consumers can book flights to a holiday destination of their choice for the coming months and rest assured that if needed, they can update the booking. UK airlines may well take note of this way to encourage future bookings.
The data also tells us that flights booked for business travel to EMEA (from both within and outside of EMEA) have been declining steadily since the beginning of February, with a more rapid decline in March.
Business travel is more likely to pick up once businesses are sure those trips can go ahead, and once clear dates are set for a return to normal travel restrictions.
How travel brands can take advantage of the eventual turnaround
 It's not an easy time for the travel industry, but it's not time to give up yet. Travel brands need to start thinking about how they can best position themselves in order to get a greater share of the rebound when it does inevitably happen.
This means understanding customer behaviour and intent and using data to anticipate when demand will pick back up.
We know, for example, that customers are still searching for holiday deals for the future, making now a key time to encourage aspirational holidays for later down the line. It is in fact possible that confinement may encourage even greater bookings to celebrate once restrictions are lifted.
The lifeline for travel companies will therefore be customer data in the coming periods: understanding when confidence for the future returns and how customers are responding in booking and search behaviour to ongoing news events.
Sharing anonymised data in a data co-op allows travel brands to gain richer insights and signals that enables them to better understand their customers, and now is a key moment for such activity.
While we don't have any indication of when the travel industry will turnaround, we do know that travel brands that are prepared will reap the benefits of an eventual surge in demand.
With consumers across the world self-isolating or working from home, there may well be a pent-up demand for travel after the outbreak and a return in demand to pre-Covid-19 levels.
Travel brands must ensure that they have the tools in place to remain competitive following the Covid-19 outbreak.