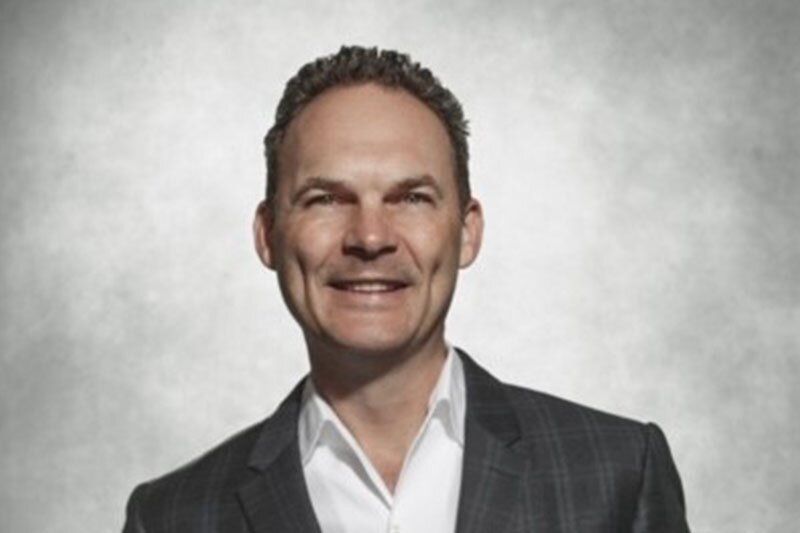 Big Interview: COVID crisis will accelerate move toward customer experience and actionable insights
Former James Villas boss Tony Wheble spoke to Lee Hayhurst about the importance of customer engagement and understanding
New Feefo chairman Tony Wheble spoke to Lee Hayhurst about what his travel background tells him about how a sector reeling from the pandemic must build a new approach to customer engagement
For new Feefo chairman Tony Wheble the current crisis engulfing travel takes him back to his introduction to the sector at the start of this century.
At the time he was commercial director and in charge of joint ventures for Flextech Television, a channel provider and joint venture with BBC Wordlwide.
One of the joint ventures that came their way was TV Travel Shop looking to exploit retailing opportunities in the fast-growing world of digital television.
Wheble became group managing director in 2000, and was in that role when 9/11 happened and travel, like now, experienced a sudden and unexpected stop.
The firm had launched a second UK channel and a first channel in Germany when the twin towers in New York and the Pentagon in Washington DC were attacked.
"Things were going pretty well and then we hit 9/11 and the whole world came crashing down," he recalled.
By that time owned jointly by Barclays Ventures, Kuoni and Flextech, which was to become Virgin Media, he was instructed to sell TV Travel Shop, which he did to Expedia's Barry Diller.
Wheble said this first foray into travel saw him introduced to many of the sector's leading entrepreneurs and executives and was a lesson on how travel is often buffeted by crisis.
"History does repeat itself, very sadly," he said. "Many people like me who have been in or around travel will talk about the Gulf crisis, the economic crash and various airline failures.
"But, in the time I have been involved with it, I can't think of a more challenging time for the industry than now."
TV Travel Shop was a stepping stone for Wheble to James Villas Holidays, which he joined as managing director in 2005 before coming to own it in a management buy-out in 2008.
He left in 2011 after US corporate Wyndham Vacation Rentals bought the firm and has since worked as managing director of Leger Holidays and non-exec chairman of icelolly.com.
Now overseeing growth and development strategy at Feefo, Wheble will have many sectors under his remit, but travel will be one for which he retains plenty of affection.
Although he does not under-estimate the challenges facing a sector on the front line of the battle to beat the coronavirus pandemic, he's confident it can adapt to survive.
"What I have learned is that travel is an incredibly resilient and very agile industry. I do not think some areas of travel get the credit they deserve for the adoption of technology.
"You do have some old school businesses, which very sadly might struggle and may not necessarily survive, but you also have some fantastic tech enabled businesses.
"The industry may look and feel a bit different and the product offering may be a bit different buy I'm hoping the quality of the tech and the people will see it re-emerge."
Wheble believes businesses that have been pragmatic and realistic and "recognised that the situation is quite dire" are the ones that are best placed to come back stronger.
"That, in some cases, means putting your business in deep freeze. You have to be realistic about how quickly some markets will come back. Realism will inevitably lead to optimism.
"It's not all doom and gloom, but the outbound market has been significantly impacted. The smart guys adjusted their marketing strategies and investment towards 2021.
"Sadly, some still plugged away trying to stimulate sales for this year and I'm afraid they have wasted some of their resource."
Part of that optimism revolves around how digital marketing was evolving before the pandemic and how Wheble believes the COVID crisis will only accelerate that change.
In response, Feefo had already expanded its suite of services beyond its core reviews and ratings, to become more of a full-service marketing insights technology provider.
Wheble says, more than ever, as consumers return to the market in earnest, travel brands must understand intent and develop much closer relationships with them.
"In some respects consumers adopted ratings and reviews platforms and came to understand them much more quickly than businesses.
"firms are following consumer behaviour, so for us at Feefo it's about how we can help them understand and engage with their clients more effectively with greater insight."
Customer experience has become a watchword in online retailing and platforms to manage CX have evolved out of digital marketing.
As the consumer migrated online the focus was placed on driving traffic volume and sales through PPC, SEO and CRO. Digital marketing become a numbers game.
Wheble said: "That's how travel businesses started to leverage digital. But what's starting to happen now is businesses are recognising they need more of a relationship with customers.
"They need to engage with them more, they need to understand more about their intent and behaviour. It's a different form of analytics.
"The focus has been very much on number and perhaps less on engagement and loyalty and understanding.
"The more sophisticated businesses are realising that it's great to drive business online but they have lost touch with their customers. They've become data in an Excel spreadsheet."
A "drift away" from Google Adwords has been driven by cost pressures and also the rise of social platforms, although Wheble says Google remains "a great marketing platform".
While the trend towards CX was apparent before COVID-19, Wheble believes the pandemic will only quicken the pace of change as more customers make the switch to ecommerce.
Travel as a sector also has a massive challenge repairing a reputation tarnished by its failure to provide timely refunds, which has tarred the entire industry with the same brush.
"Regrettably, whether you think you have done a great job, or done better than others, there's a collective responsibility to rebuild trust with consumers," said Wheble.
"Where Feefo can help is instead of guessing whether consumes feel let down we can provide tools to give an exact understanding of consumer sentiment right now.
"We can help clients understand how prospects are thinking now, because people will still want to go on holiday. We're not the only answer but we can help support our clients.
"What consumers need to know is who is the guardian of the customer, who's looking after their interests, what can be done to protect them if there is a next time round.
"We know Brits love to travel. We know they'll return to cruise, to escorted tours. How are we as an industry going to treat them when they return?
"How are we going to help them understand we are mitigating risks both health and financial? We must not think COVID is behind us and it's all back to business as usual."
As well as banging the drum for all retailers to make more use of actionable customer insights, Wheble will be supporting Feefo chief executive Matt West grow the business.
He believes there is scope to bring in more enterprise level partners while also pushing the platform to a longer tail of its core SME customers while expanding into overseas markets.
Feefo has a nascent presence in the US and Australia, and Wheble said further international expansion could come as it picks up new large customers based abroad.
The firm says it is seeing a return both of existing customers and new prospects as businesses start to look beyond COVID and drive forward with digital transformation.
And Wheble said Feefo's challenge is to communicate more clearly that it is now much more than a reviews and ratings platform.
It is also looking at new areas of development, like incorporating more video content which has seen a boom during the COVID lockdown.
"The emphasis has been on ratings and reviews and that core part of the business has grown quickly and it put us on the map with the travel sector and others," Wheble said.
"What we have got to do now is promote the products and services that have a lower level of awareness."
Having moved quickly to remote working in March, Feefo is now slowly re-opening its offices in Petersfield and London and bringing staff back off furlough.
Although it will operate more flexibly in the future, it sees an important role for the office as a vital place for collaboration and where it can develop and mentor its young staff.
Wheble said while there was an immediate impact on the business it has picked up new significant enterprise clients during the coronavirus crisis.
For many travel clients it agreed to pause activity, but Wheble said most of those have come back in the last six to eight weeks.
"A lot of businesses went into the bunker quickly, reduced costs and stopped marketing. We saw that in March and April but in the first couple of weeks in May things started to thaw.
"And some travel firms that were only taking ratings and reviews in the past came back in and started taking other services to really try to get their heads around customer intent.
"The British consumer will forgive, but you have to engage with them and the businesses that engage early and effectively will benefit.
"Smart businesses will want to understand the data. It's more than just SEO and PCC, it's actionable insights that will allow you to engage in a better and more relevant way.
"Hopefully customers will say 'I trust this business'. They will accept they did not get it 100% right but that's reasonable because COVID was incredibly challenging.
"I used to be a real critic of travel marketing activities. It was all very price-led and one dimensional. I think things have improved dramatically.
"There needs to be some humility, some recognition of the own goals the sector has scored.
"Examples of what actions brands take to protect customers and offer expertise and customer guardianship will go down well with the consumer."