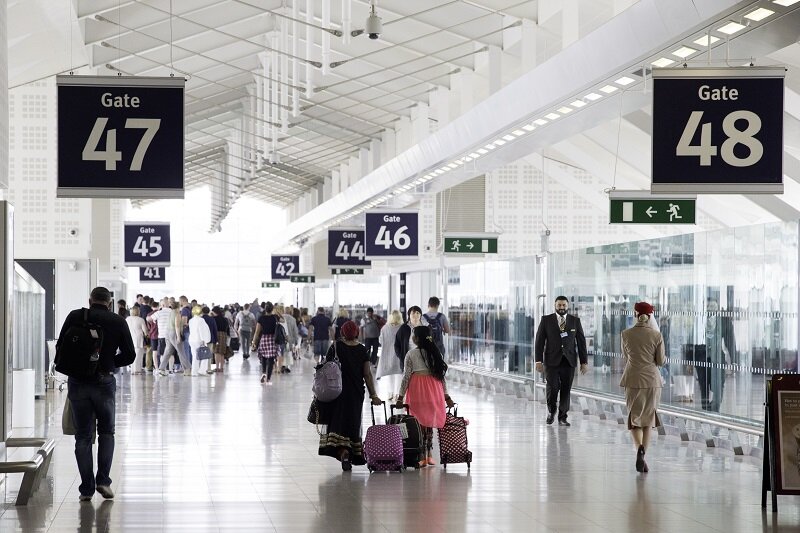 Travel to remain a consumer priority, Amadeus study finds
Research forecasts 28% rise in spending in next 12 months
Consumers who travelled on holiday in the past year rate international travel their highest discretionary-spending priority in the next 12 months and could be willing to spend 28% more on it.
That is according to consumer research on behalf of Amadeus payments subsidiary Outpayce on the spending intentions of 4,500 consumers in the UK, France, Germany, the US and Singapore.
It suggests consumer travel demand will "remain robust over the coming 12 months despite economic uncertainty", although the research was conducted in April, three months before the latest rises in interest rates in the UK, EU and US.
The study found consumers in the five markets rate international travel the highest of six discretionary spending priorities – ahead of domestic travel, eating out, online subscriptions, fashion and 'big ticket' items for the home or car.
International travel was ranked 'high priority' by 47% of respondents, five percentage points higher than in a similar survey last year, although all areas of discretionary spending ranked higher "suggesting a general increase in consumer confidence", according to researchers.
Respondents in all five countries expected to spend more on travel in the next 12 months, and all but those in France expected to take more trips than in 2019.
The survey found travellers expect to spend significantly more on international travel in the next year, with anticipated spending of $3,422 on average, an increase of $753 or 28% on last year.
Some 40% of respondents were prepared to fund travel by dipping into savings, 33% by cutting spending in other areas and 29% by working longer hours.
However, the survey found demand for short-term credit to pay for travel – and, in particular, Buy Now, Pay Later (BNPL) services – had moderated since last year.
Those 'more likely' to use BNPL to fund travel had fallen from 75% last year to 33% in the latest survey and 19% in the UK despite UK respondents having "the most-gloomy outlook" on their personal finances.
A majority of respondents in all five markets agreed they would pay 'close attention' to foreign exchange fees (68%) and be more likely to choose a travel provider which offered payment in their own currency (66%) when booking travel.
UK respondents prioritised international travel well ahead of other areas, with 43% identifying it as 'a high priority', twice as many as the nearest option, of subscription services (19%).
On average, UK consumers appeared ready to spend only "slightly more" on travel in the next year, with 62% planning to maintain or increase their spending. However, those over 55 expected to spend twice as much ($3,611 per person) as 18-34-year-olds ($1,867).
Researchers noted a similar "but considerably smaller" gap in the other markets.
The US appeared the most robust market, followed by Singapore.
Jean-Christophe Lacour, senior vice president and global head of products management and delivery at Outpayce from Amadeus, said: "This research shows consumer demand for travel remains strong.
"People are clearly prepared to spend savings and to make sacrifices in other areas to dedicate more funds to international travel."