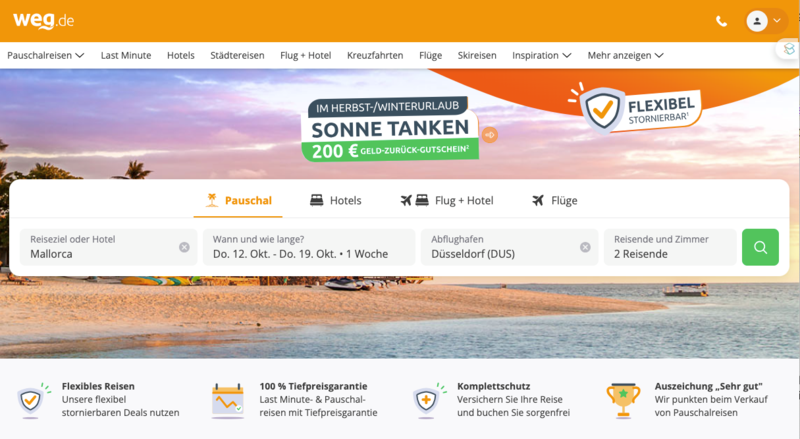 Lastminute and weg.de to use Peakwork technology
Both are now live with offers from Lufthansa Holidays among others
Online travel portals lastminute.de and weg.de have now gone live with package travel offer data from Peakwork.
This completes the integration of Lastminute with the product portfolio of leading tour operators that package dynamically using Peakwork technology.
The technical implementation of the new cooperation between Comvel and Peakwork was completed within a few weeks. Both the lastminute.de and weg.de portals now access Peakwork content.
Currently, offers are available from the Airline Holidays brands, operated by holidays.ch, including Eurowings Holidays, Condor Holidays, HLX, and Lufthansa Holidays.
TUI brands including hotel-only and package holiday products are already searchable and bookable online.
In the coming months, offers from other leading tour operators that are available within the Peakwork system will also be added.
Gabriela Mendoza Rohde, director tour operator of lastminute.com Group, said: "Our goal is to provide our online customers with the most suitable travel offers.
"Connecting to Peakwork is a logical step to enhance our portfolio in terms of quality."
Axel Brand, vice president commercial of Peakwork, said: "Since the leading tour operators already work with Peakwork technology, a significant quantity of package travel offer data is available in the Peakwork Player Hub Network.
"We are delighted about the new integration with lastminute.de and weg.de, who are among the most important players and pillars in the German-speaking OTA market."