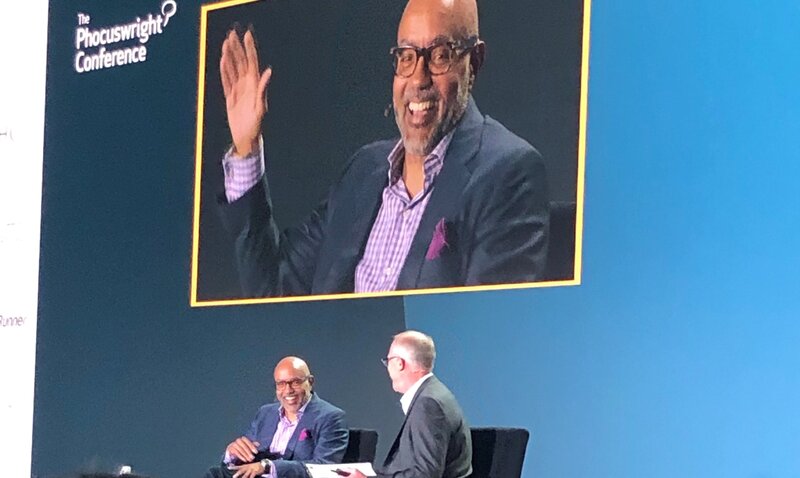 Phocuswright 2022: Data driven firms are set up for recovery, says Google
The search giant's travel sector managing director Nelson Boyce discussed post pandemic trends at last week's conference in Phoenix, Arizona
Travel firms that were guided by data insights and agile were the ones that set themselves up for a successful exit from the COVID pandemic, according to search giant Google.
Speaking at last week's Phocuswright conference in Phoenix, Arizona, last week the search giant's managing director of travel Nelson Boyce said partners are looking for more automation.
He said this, alongside being data driven, helped its clients find "pockets of demand in disruptive times" as well as higher value customers.
"Throughout the pandemic the mentality hasn't changed in terms of the companies being successful in these times were insights led and data driven and agile.
"They maintained that through the pandemic and that put them in the best position to really set themselves up for recovery."
Hotel giants Wyndham and Marriott made us of both first and third party data during the pandemic to engage with customers and accelerate their recovery, said Boyce.
Celebrity Cruises was also cited for how it came back stronger from the pandemic by changing their advertising creative to focus on a younger audience.
Research shows that while 81% of people are concerned about how their data is used, three in four also want more personalisation in the messages they are receiving.
"I do not think those two things are necessarily in conflict with one another," said Boyce. "It's incumbent on travel marketers to be transparent in terms of how that data is being used.
"Personalisation will always be important which emphasises the importance of curation and the utilisation of first party data," said Boyce, who added customers should be given more control.
Google will continue to evolve both its social and visual search capabilities as internet users evolve and younger generations raised on other platforms become more commercially important.
"We are cognisant of the competition, but our primary concern is less about that and more that our products and solutions are delivering…and continuing to drive value to our partners."
Boyce revealed search data for the US shows travellers are resilient with over half looking to travel as part of plans to make a significant life decision in the next two years.
He said "search density" over the last nine months supports that observation and 40% of people planning a holiday expect to spend at least, if not more, than they did in past two years.
Globally, some destinations are seeing a two-fold increase in search volumes although queries for "cheap destinations" are up 7,000% year-on-year amid the cost of living crisis.
Boyce said Google's automation products allow partners to take advantage of that desire to travel.
Millennials and GenZ are leading the way in terms of new forms of travel like blended work and leisure, or bleisure, which Boyce said has "massive implications" for travel marketers.
"Not only in the curation of their first party data, but at the same time the opportunity to reconsider their marketing messages to move away from traditional inspiration or discounts," said Boyce.
He added, further investment in Google's recently launched Things To Do product that highlights experiences to users while in destination ties in with the rise of blended travel.
"We are making sure we are bringing in the right product and pricing information," Boyce said. "They [users] want to understand the things that they can do when they have down time."
"Fifty per cent of travellers have already done some form of blended travel. I think it's a permanent shift.
"The pandemic created some flexibility around working considerations and made it a bit more of an easy thing to consider."
The bleisure phenomenon also has implications for loyalty and the amenities and experiences that travel firms can include in programmes. Boyce described this as an "open field" for brands.