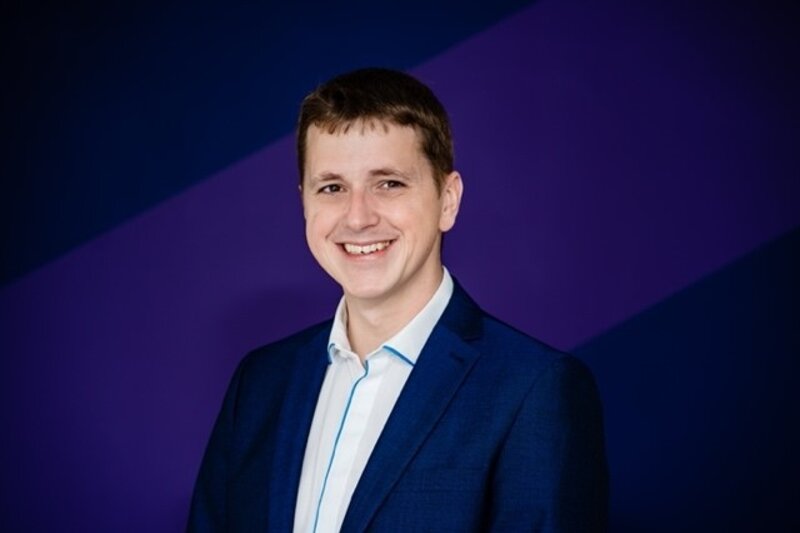 Guest Post: Subscription model Q&A with Vibe's Matthew Chapman
CTO of the booking systems provider discusses a growing trend among travel companies
Matthew Chapman, chief technology officer of booking systems provider Vibe, discusses a growing trend among travel companies
The subscription trend really appears to be gathering pace. But is it in reality?
Recently there have been a lot of growth in the number of online travel agencies that offer a subscription-based model of some sort.
The three prominent launches in the last two months have been Ultimate Travel Club, which Vibe works with, in the UK in September, Russian metasearch Aviasales launching Aviasales More in October, and US magazine Travel + Leisure launching its Travel + Leisure Club.
Are these the first entrants to the market?
No, the basic model has been around for some time now. Tripadvisor launched late last year its 'Tripadvisor Plus' and Edreams ODIGEO has had 'Prime' since 2017, which has millions of subscribers.
What's different is that now smaller players are entering into the fray and with more niche offerings.
Is the concept truly new? What's different?
While it might not have been called a 'travel subscription' we have really had this offering for a long time now.
Think about membership clubs like Voyage Privé or other closed user groups such as the travel concierges provided by credit card and loyalty schemes. One way or another you were paying for this.
What is the economic model?  
This is where it is interesting as it seems that there are many different variants.
Some are offering a 'no margins, no commissions' model where the traveller gets the trade price and the seller is making their profits out of the subscriptions.
Others, however, seem to be charging the fee in order for the traveller to access exclusive offers or discounted prices (but not necessarily trade prices).
Others still are essentially charging the subscription for access to some kind of concierge service.
In both of these last cases the seller is essentially getting paid twice: once for the subscription and twice for the commission or margin on the sale.
What booking technology solutions are need to power this?
From a booking technology perspective whatever you have now will work in the same way, all that is changing is how you make a profit from the sale, nothing more.
Nonetheless, you might wish to change your search and results configurations to suit the needs of your new model or indeed customers as any online travel seller might when changing their proposition.
While a traditional OTA focuses on optimising their user experience for conversion, a subscription model website also needs to consider demonstrating value of the customer's subscription and measuring membership retention.
This which might necessitate the agent building their own solution, or finding a third party, to host this additional functionality.
Do I need to renegotiate pricing or terms and conditions with suppliers? Am I allowed to do this?
As long as you don't breach any of the terms and conditions of your distribution agreement, then no you don't have to renegotiate anything or warn anyone.
However, you might want to have a close look at those terms & conditions. Are you allowed to unbundle packages? Can you forgo your commission or reduce the margin down to zero?
Equally, even if you are legally able to do so you might consider that with a new model you need new content under new terms and conditions, and begin to either renegotiate or look for other suppliers.
Does the extra information you can gain about the traveller provide a greater opportunity for personalisation?
The more information you can gain about the traveller before you provide them with results the better, evidently.
And what better way to collect such information than making them fill in a form as part of their subscription? Not just gender and address and age, but also recent search and even travel history.
Better still, that means you now have their email address and phone number, meaning that you can send them bespoke offers too, obviously with explicit member opt-in for compliance with GDPR.
How do I go about signing up and collecting the payments from the user?
While on the surface that might sound complicated or risky, the reality is that there are many companies set-up to provide just that.
Stripe is perhaps the most famous, but if you Google 'subscription payments service providers' you´ll find many. We'd happily recommend our favourites.
Many of these subscriptions seem to have a loyalty or cash-back element to them. How does that work?
The loyalty or cash-back element works much the same as you might expect for a credit card, with points or cash-back being earned according to the purchase you make.
Some of those are based on the type of product you buy, and others based on the value. In some cases we're seeing a combination of those, with 'accelerated points' on offer for purchasing ancillary extras or upgraded rooms.
What kind of users sign-up for such services? Are they different from the usual customers we might expect?
We are perhaps still in the early days for this, but logic would state that those signing up are more likely to be higher volume travellers as otherwise they wouldn't see value in it.
Nonetheless, to a significant extent it depends on what kind of model you are offering.
If the traveller feels they are paying for access to something exclusive or heavily discounted, they might see value in signing up just to make one big purchase, for example a couple going on honeymoon or someone planning a once-in-a-lifetime trip.
Our experience is that these subscriptions tend to lead to higher-value purchases for the seller.
For the UK market, how does this work from an Atol perspective?
This is where it starts to get a bit more complicated. Purchases paid for via cash or debit card would be treated under the same UK Atol regulations.
But purchases paid for via points or other similar alternative forms of payment would not. We would recommend considering professional legal advice before venturing down that route.
Is there an opportunity for TMCs here?
In my opinion this is perhaps where the biggest opportunity lays. Why? Because the customers that are going to get the best value out of this are regular travellers, and that's perfect for business travellers.
Plus, corporate buyers are keen to gain the best value for money, understandably as that's their job, and if someone can create a TMC that gives transparency on pricing to pass on all the savings to the traveller that will be popular.
Should businesses consider doing this just to diversify and attract new customers, even if it is not very profitable?
Ultimately anything that helps you to attract new customers and earn their loyalty is something that you should always be seriously considering.
It might well be of minority interest, but with billions of travellers in the world that could mean many millions out there might consider your service.
As a means to gain their custom and then loyalty, then you might like to consider it like offering first time users a discount code or some kind of extra for free. It really could just be a marketing exercise.