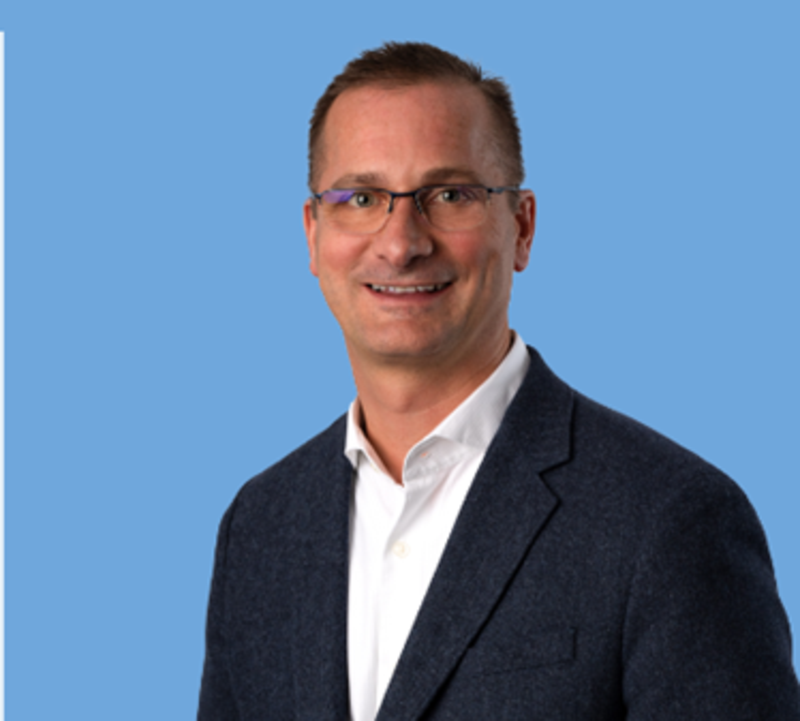 Guest Post: How OTAs can deal with disasters in the travel industry
Bob Kaufman, founder and CEO of ConnexPay, unpacks the way in which businesses can equip themselves against disasters
Earlier this year, the Hawaiian island of Maui welcomed over 250,000 holiday makers and travellers* who spent over £500 million in March alone – an increase of over 35% from the previous year (2022). Considering this was before the tourism season had fully kicked into gear, it's realistic that we could have seen billions spent across the summer on an island with a tiny population of 164,221. Tourism is big business for Maui and according to AP News, typically accounts for around 70% of the island's economy.
Tragically however, we saw the reports in the news that a fire broke out in the town of Lahaina in August, claiming many lives and causing untold damage to buildings and infrastructure. The resultant message, as is often the case with most natural disasters, became 'stay away' like Maui adopted after the wildfires recently, and that 'now is not the time' for the tourism that forms so much of the island's economy. The impact of this directive spreads far beyond the island itself. If we take the travel industry, it affects the airlines that would have taken them to the island, the travel agencies they booked trips through – major flight comparison sites down to small independent travel agencies – as well as the hotel chains that millions of guests would have stayed at.
This disaster harmed a travel industry that was already struggling to fully get back to pre-pandemic levels, and it was not the only such event that the industry had to deal with – only a matter of a few days later Hurricane Hillary had a similar effect on flights across the US, for example. Events such as these have far-reaching consequences that go beyond individual flights themselves. According to one travel industry professional, "overlapping travel miseries are the new normal." Natural disasters, weather that stops planes from taking off, as well not having enough flight crews, maintenance crews, or traffic controller crews to keep planes in the air. It's clear to see that such immense events don't just cause immense devastation at the time but extend beyond to a financial cost in either compensation made to travellers, refunds, chargebacks, and/or the time spent dealing with the administrative issues.
Chargebacks in the travel industry
Chargebacks have emerged as a particular challenge for the industry; even during normal operations, chargebacks are unusually high. Those travellers who miss their flights will often make a chargeback claim through their bank rather than going through their airline or travel agency's refund process, which causes the industry's financial stability to take a hit. These "big ticket" chargebacks (which often spike following major events such as natural disasters) create a domino effect. The airlines are left handling reduced profit margins, increased processing fees, and a heightened vulnerability to future disruptions. And the cycle of chargebacks not only impacts the industry's financial health but also hampers its ability to recover swiftly after unexpected events (such as natural disasters). To navigate and overcome some of these challenges, payment systems that can weather the storm of unpredictability are needed. The traditional static payment methods of the past are ill-suited to handle the intricate web of chargebacks and refunds that arise from the chaotic aftermath of unforeseen events.
Take online travel agencies (OTAs) for example. These companies spend billions of pounds to attract customers, and yet when it comes to the payment – I'd argue the most important part of the whole process – they hand them over to the airline, hotel, or other partner. The drawback to this (otherwise called the agency model) was highlighted, in particular, during the pandemic: as flights and hotel stays were cancelled, consumers turned to their OTAs for refunds, only to be left frustrated when they could not help them get their money back or rebook their journey because weren't the legal entity that charged the traveller in the first place.
The last thing that a customer wants is multiple transactions on their card. Imagine walking into a store, picking up five items and then getting to the counter to make five individual transactions for those goods. Who has the time and patience for that? But this is how it happens in travel. You book flights, a hotel, and any extras like a rental car through an OTA and then have three separate charges on your credit card, including a booking fee from the OTA. Not only does this create frustration and confusion, but it results in the traveller's card being passed through multiple systems and multiple providers, increasing the security risks of those details being stolen and fraudulently used. Customers use an OTA for a clear and simple reason: they want a one-stop shop, and yet, when it comes to the most important part of the booking, they will only get that one-stop-shop experience if the OTA is merchant of record.
Time to start disaster-proofing in the travel industry
Innovation is always at its strongest during times of immense hardship and challenge. In light of the recent natural disasters, such as the Maui wildfire, it has underscored the vulnerabilities within the travel industry and the call for innovation and resilience has grown louder. Overlapped with other travelling miseries, such as extreme weather, cancellations, and chargebacks has resulted in an increased demand for a transformative approach to payment systems.
A solution that can untangle the knot of chargebacks and refunds, while fortifying the industry's financial stability, is critical and becomes more vital when disasters and disruption are common challenges for industry. Having a single point of contact not only makes life easier for the traveller, but it also allows the OTA to take complete control over the customer experience. Just imagine the customer goodwill from being able to solve their problems in a single phone call instead of passing them to multiple disconnected companies. Becoming merchant of record for transactions gives every part of the travel industry some much-needed relief during what has been a very difficult time and will be part of the support the industry needs to not only return to normalcy but ultimately thrive.

*Figures taken from State of Hawaii's Department of Business, Economic Development & Tourism.