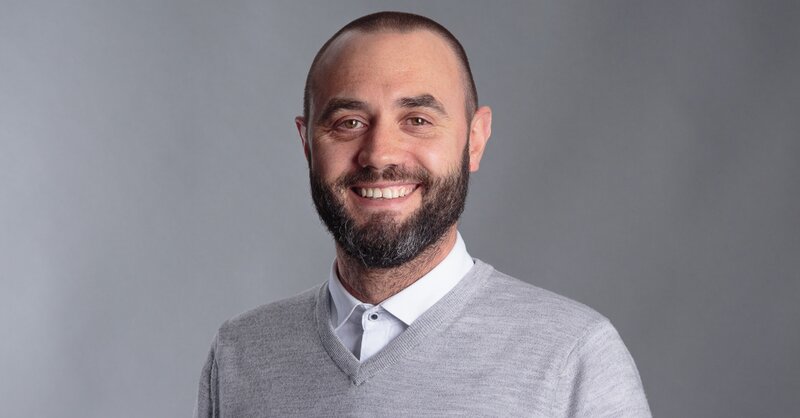 Guest Post: Evolve your digital marketing strategy by rebuilding customer confidence
Chris Attewell, chief executive of Search Laboratory sets of what the changing landscape for travel looks like post-pandemic
The travel industry has seen the most troublesome period on record throughout the past two years with the global sector reporting a loss of $4.5 trillion in 2020.
From the entire collapse of all travel at the start of the pandemic to the uncertainty of its return, customers' attitudes are more dubious than ever.
The absence of travel has contributed to a shift in customers' expectations. Moving away from financial savings and more towards confidence while travelling, people are now wanting to know exactly what is going to be required in order to travel.
Communicating trust and reassurance
Rebuilding customer confidence is now central to the travel industry.
The absence of movement during the pandemic shifted the entire purpose and meaning of travel for many people, adding further value to the experience.
Chris Algar, head of owned and earned media at Sykes Holiday Cottages put it nicely when he said:
"You're selling someone the best two weeks of their year. They're not going to make that decision quickly.
"It's not the expectation that people will go online and book immediately. There are often multiple touchpoints, devices, and people involved. No journey is the same and we acknowledge this in our marketing."
Given the amount of upset and cancellations users experienced, expectations witnessed a huge shift and businesses were forced to adapt.
In Babble's recent travel survey, 64% of businesses cited customer communication as their top business focus post-covid.
The changing landscape for businesses and customers
Travel has experienced many significant shifts in the last two years. Alongside recreational travel becoming more sacred, the rise of remote working also brought big changes to how customers view travel.
Recognising patterns in repeat commutes for meetings and office visits, travel and hotel businesses have started offering discounted subscriptions in an attempt to build loyalty with their customer base.
"People moved away from their offices. Instead of working and living in New York, you work in New York and live in Austin or Miami", Citizen M's former chief commercial officer Lennert De Jong has noted.
"It's not like you're going to a new city and you're going to Booking.com to find somewhere new to stay. You're doing the same thing, every time.
"These now commonplace weekly, monthly, or bi-monthly office and meeting visits have created a new breed of 'super commuters'", to quote De Jong.
"When we noticed that, we started working on subscriptions. We give a customer a subscription who goes to London perhaps every week.
"We can make a deal where you will always get 10% off your hotel, guarantee a room and offer free late check out."
Kickstarting the industry's evolution in technology and automation, the rise of easy, contactless and automated transactions began to become commonplace across various industries.
Businesses continue to follow suit as more transactions turn increasingly digital with the likes of QR codes and in-app check-ins now expected industry wide.
The changing landscape of data privacy has also been a catalyst for the shift towards automated processes in recent years.
Witnessing the decline of third-party cookies has ignited new ways of tracking and analysing data which we delve into and cover what marketers need to know in Search Laboratory's recent podcast.
The digital maturity solution
The shift in travel's value goes hand in hand with the nature of considered purchases in the industry.
Customer journeys are often shared between multiple stakeholders, devices and browsers which makes for an increasingly difficult job of tracking users.
As cookies decline and the number of privacy regulations increase, moving closer to your audience and their behaviours is paramount.
The solution to this seemingly insurmountable problem requires a business to embark on a journey of digital maturity.
Many businesses are focused on building an econometric model based on cookies when the changing digital landscape calls for a more dynamic, data-driven approach.
This is a significant step and a process that will gradually develop over time. It's about tying up collected data throughout the user journey and attributing to those points to develop a picture of your audience.
Starting small and scaling in complexity is the key to evolving your strategy. Taking sensible and manageable steps towards centralising your data is essential to get ahead of the competition and pivot your strategy towards a more sustainable solution for the future of marketing.
The goal is to build a solution that not only attributes value across the entire user journey but dynamically values that individual user based on their specific attributes and behaviours.
Rather than attributing a sale solely to a dated enquiry or brochure request, it's about evolving your strategy towards a dynamic paragon using multiple touchpoints to predict future success using individual user behaviours.
Once you begin valuing each lead based on the individual and their unique behaviours, this heightened insight allows you to see the true value of products and their performance, naturally creating opportunities to optimise your digital marketing investments towards the most valuable products.
Google's digital maturity benchmark report segments the journey of maturity into nascent, emerging, connected and multi-moment categories, essentially unlocking a deeper understanding of the customer journey as you move up the curve.
The report also revealed that more than 80% of the most digitally mature brands say that they have CEO sponsorship for data-driven marketing initiatives.
When speaking of Sykes Cottages' success bouncing back from the pandemic with record high bookings, Algar noted: "We pride ourselves on being data-led. All actions we take are based on research and data."
You can learn more about how to evolve your digital marketing strategy in Search Laboratory's new whitepaper 'Searching for upper-funnel attribution and predictive value in the travel industry'.