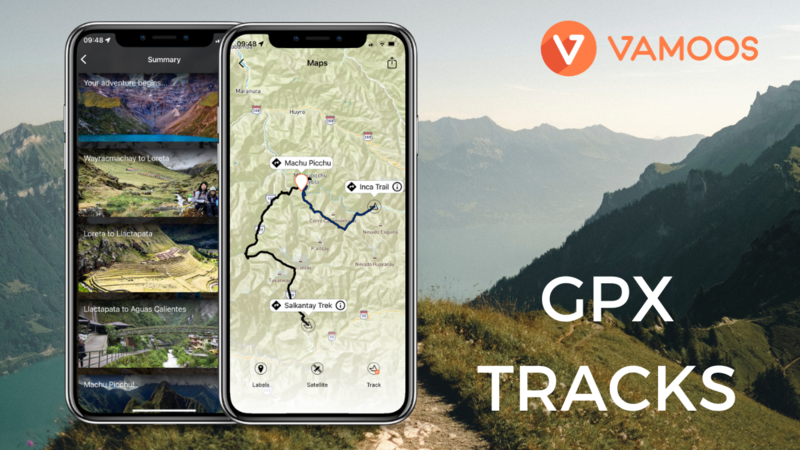 Vamoos app adds journey preview feature so users can plan their trip
GPX Tracks allows travellers to see where they are going and highlights points of interest
by Aidan Poole
The Vamoos travel app for tour operators has introduced a feature that allows travellers to see where they will go before and during a trip while highlighting points of interest along the route.
The feature, GPX Tracks, has offline capabilities so travellers can download their journey beforehand and know exactly where they are.
GPX Tracks was designed to add something to all specialized trips, whether it be cycling, hiking, self-driving, challenges, or sailing.
Tony Bean, director of Vamoos, said: "For some years now, we have all been using mapping features on our smart phones to find our way around.
"Our team has been able to integrate mapping within the Vamoos app, creating a great and fun feature for their travelling customers to use.
"It also means that the user can begin to get excited and visualise details of the holiday before they even get to the airport."
Vamoos consolidates travel information provided by tour operators directly into one place on clients' mobile devices.
The app currently has over 2,000 active accounts and more than a million people use the app while travelling.