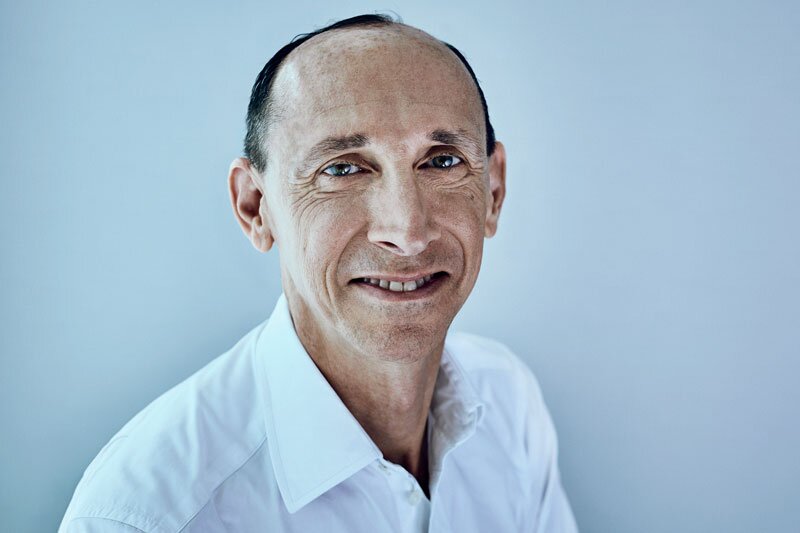 Progress made towards subscription model, says eDreams ODIGEO
OTA boss Dana Dunne speaks to Travolution about full-year results
OTA boss Dana Dunne speaks to Travolution about full-year results
Leading European OTA eDreams ODIGEO claimed its latest full year result show the progress it has made evolving from a transactional to subscription model.
The Barcelona-based parent of Opodo says it top strategic priority for 2020 onward is to develop further its subscription model while engaging with the customer throughout the full travel journey.
In a full year trading update released on Tuesday, eDreams announced increased revenues of €533 million, up 5%, and adjusted net income of €40.2 million, up 25%. In total the firm transacted €46 billion of bookings leaving it with a margin per booking of 10%.
The improved trading reflects a diversification in its revenue sources away from just flights which has seen non-flight bookings hit 44% of total revenue. Product diversification has reached 72%, the company said.
Dana Dunne, eDreams ODIGEO chief executive, said trading underlined the progress the OTA has made switching from a predominantly flights-based transactional model to a multi-product subscription model.
"Four years ago we were predominantly a flights company. People would come to us for flights and at that point in time out of 100 flights sold we would sell 25 other products or services.
"Today, four years on, instead of 25 that figure would now be 72 products and services sold on top of the bog standard flight. We have seen 30% growth per annum in those other services and a lot of the growth has come in the last two years.
"We are selling lots more products and services whether it's hotels, it could be car, it could be ground transportation or it could be insurance or things like cancellation policies, all relayed to the flight itself.
"We are more towards the early stages of this than the latter stages. We have many more touchpoints with the consumer where we can increasingly offer more products and services."
Increased mobile engagement – which has now hit 39% of total flight bookings – has helped increase opportunities to capture more of the consumers' wallet, as well as eDreams' Prime subscription programme.
This has been developed tested and launched in core markets and will be expanded into other geographies and to offer a broader range of products and services as eDreams places greater focus on the post sale phase after a customer has booked their flight.
Dunne said eDreams offers a mix of third party and directly contracted product. "We have a platform that allows us to digest content from third parties as well as from ourselves and then it looks to see from the customer point of view which is most beneficial to them."
EDreams does not state publicly the ratio of contracted to third party sales it drives but Dunne said for hotels the 80:20 rule applies where the majority of sales are for a relatively small number of hotels, meaning it does not have to contract millions of properties to meet most of the demand.
Dunne said it was difficult to say whether eDreams derives greater margin from flight or non-flight products because a customer acquired through marketing will buy the flight first before returning for further products later as the firm cross- and up-sells them.
But he said: "It is creating value for our business. In the past we sold just the flight, now we sell a lot more with roughly the same marketing money."
Increased durations eDreams has seen from getting more into the flight plus hotel and dynamic package market also means increased revenues as consumers are adding longer hotel stays, the firm said.
Dunne said the strength of its brands in the core European markets it operates in including France and Italy with eDreams, Germany with Opdo and the Nordics with Travellink ensures it is either number one or two in those countries and along with improved CRM this has helped to drive free or cheap brand traffic.
The UK is one core market where eDreams operates a dual brand strategy with Opodo and eDreams and is also a market where it conceded it is "not as strong" in terms of brand.
Dunne said, combined, its two brands give it a strong position in the UK and he was not considering switching to a single brand strategy and invest more in online and offline marketing channels to bolster brand recognition.
"Right now we are focussing on other priorities. We have a lot of really good growth opportunities. We are going to put investment into different areas around product to make our product really great. That's what I really believe in even more than brand, having great products and services."
EDreams says a refinancing of bonds totalling €28.5 million due to mature 2021 has resulted in an annual saving on interest payments of €12 million. It said 2019 gross leverage ratio remained relatively flat at 3.7x in March against 3.6x in 2018 giving it "ample headroom against our leverage covenant".
Having previously attracted unsolicited interest from potential buyers which prompted eDreams to go public about the interest before announcing it was not for sale, the firm would not be drawn on whether last year's improved trading is expected to rekindle approaches from potential suitors.
The firm said its priority is to its existing shareholders and to manage the company in their interests but that if further offers do come in the directors have a duty to evaluate them.
"We are focussed on building a great company and doing stuff for our customers that's absolutely great," said Dunne.
More: Special Report: Online travel sector faces challenges