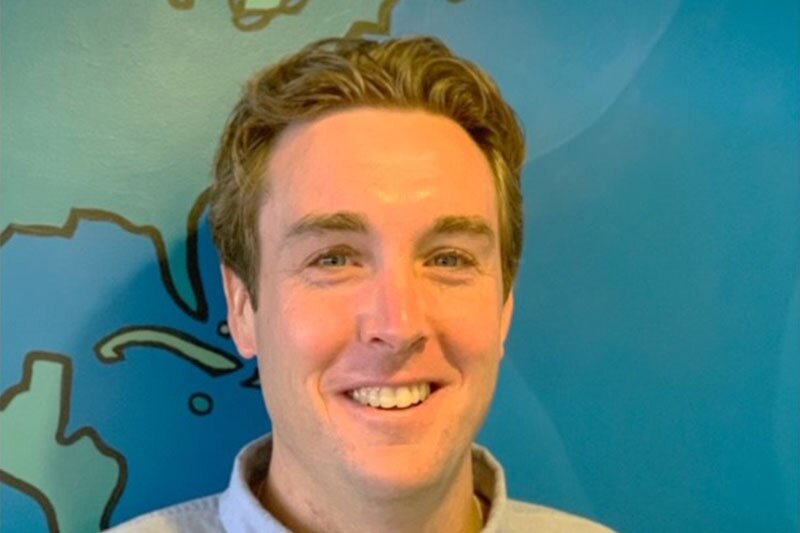 Guest Post: What do consumers want from a post-Covid travel experience?
Increased flexibility, understanding and reassurance needed, says, Colin Smyth, Senior Director of Travel & Commercial segments at Flywire
Increased flexibility, understanding and reassurance needed, says, Colin Smyth, Senior Director of Travel & Commercial segments at Flywire
Few industries have been hurt by the coronavirus crisis as badly as travel. The Travel & Tourism sector faces a "best case scenario" worldwide GDP loss of as much as $2.7 trillion in 2020 according to the World Travel & Tourism Council.
Industry leaders like Shai Weiss, CEO of Virgin Atlantic, have suggested the airline sector alone may not fully recover for another 'two or three years'. This impact is being felt at every level of the industry—from the largest destination management companies and online agencies, to individual tour operators and the local ecosystems supporting them.
It is not all doom and gloom, however. We're fast approaching the tipping point when recovery can begin, and although the global Covid-19 landscape is still in flux, travellers remain optimistic about travel.
According to new consumer research commissioned by Flywire a resurgence is coming. A remarkable 78% of those surveyed are planning to travel again when restrictions lift. Furthermore, one in five travellers expect to spend more on travel post-lockdown.
Travel companies must be ready for a sudden spike in demand when lockdown lifts and people look for new travel experiences.
But getting ready means more than just being available. Firms need to ensure that payments systems, websites and booking platforms can cope with increased demand but also go the extra mile. Customers will opt for the providers that can give them the flexibility they need to feel comfortable making booking in times of uncertainty, returning the favour with loyalty.
Flexibility
Coronavirus threw a spanner in the works for anyone planning to travel in 2020. In fact, our research found that seven in ten UK travellers had to cancel or change plans due to the pandemic. Not only has this caused a logistical nightmare with thousands of rearrangements and non-stop customer service calls for travel companies, but also lost funds for consumers and agents alike.
Despite the upheaval, consumers are satisfied with the industry's actions, with four in five surveyed believing the travel industry is doing a 'great job' of helping people during this crisis. Perhaps there is a shared understanding of helplessness and despite the disruption to travel, consumers do empathise with the economic downturn that the travel and tourism sectors are experiencing. The only blemish is that over nine in ten consumers believe the industry should have more flexibility when it comes to cancelling or rebooking.
During times of extreme uncertainty, consumers understandably want stability. Travel providers' ability to show empathy and provide flexibility is one way to keep consumers on board. Offering consumer "safety nets" provides a huge boost to brand equity, in a time when many are worried about booking trips for fear of further cancellations. Safety nets can manifest as rebooking options, changing and editing planned trips, but also going further and allowing the editing of party sizes or the option to pay in instalments. Providing consumers practical options and flexibility will strengthen brand loyalty, while increasing the likelihood of consumers committing to new bookings too.
Big trips, closer to home
One of the more surprising insights from our study is just how much consumers want to get on the road again despite the invisible threat. Nearly four in five travellers said they want to travel as soon as possible when lockdown lifts. Nevertheless, what 'travelling' looks like post-COVID is still an unknown. 46% of consumers surveyed are sticking to home soil, with their next travel destination likely to be within the UK. Consumers are going to be cautious, so travel firms should be thinking about regional packages rather than doubling down on international destinations – especially whilst many countries still have extensive travel restrictions in place.
Do not fear, this does not mean that the travel and tourism sector can't still think big! Three in five UK travellers said they will spend the same on future holidays this year and next year as they did in 2019. More surprisingly one in five said they will increase travel spend on future trips. Travel companies should recognise the consumer sentiment for luxury and bigger budget 'experience' tourism, especially in the UK, but remember that consumers want to have contingency options too.
The need to escape and "calm the soul"
A recent study revealed that a quarter of unemployed people surveyed said they are not coping well with the stress of the pandemic and since lockdown a third of UK adults today are worried about finances, such as bills and debt. Consumers are looking for distractions or an escape and this is something that was reflected in our study. Almost four in five UK travellers say travelling is a way to 'calm the soul', while nearly one-third feel sad or depressed, and one-quarter feel anxious when unable to travel.
Not being able to travel is having a negative impact on mental health and is an underappreciated reason for consumer desire and optimism.
Travel companies need to think about holiday packages as more than products that need to be sold. It's important for travel firms to give consumers unforgettable experiences and even given the current situation, consumers are already planning their next holidays. To capitalise on this, travel companies need to be better prepared, creatively positioned, and offer the escape that is so desperately desired.
Smooth payments, smooth sailing
The golden thread of our study was that consumers want flexibility and ease. Undeniably part of creating this sentiment lies in the payments experience. Bookings and payments are one of the biggest parts of planning a getaway – if the experience is too complex it can be incredibly off-putting, especially when consumer confidence in travel is low. In fact, our research found that the payments experience can alter consumer behaviour significantly, with 79% of consumers revealing that having an easy payment process was important in the travel experience. More crucially, an easy payment experience impacts the choice of travel provider for 59% of consumers.
As the possibility of travel becomes real once again, consumers are itching to go abroad. But times really have changed, and consumers have new expectations and needs. Consumers today do not want the same travel planning experience of old, they expect increased flexibility, understanding and reassurance from travel companies. These companies also need to recognise that behaviours, not just available destinations, have changed too. It is about making the customer feel valued, providing flexibility and support as they look to the travel sector to escape and unwind.