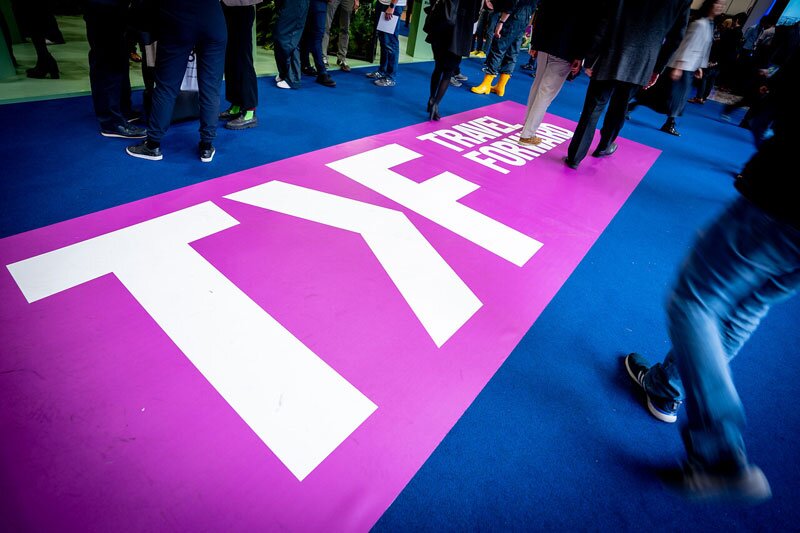 WTM's Travel Forward to launch series of online mini-conferences
Digital events will build up to the annual trade show in London in November
Travel Forward, the travel technology brand of World Travel Market, is to launch a series of online mini-conferences as it gears up for November's show.
The annual trade show is due to take place as planned on November 2-4 at its usual home, the Excel exhibition centre in east London.
The brand has announced it will host five Travel Forward online events in the next few months, with the first featuring well-known industry PR executive Paul Charles as headline speaker.
Charles, who has previously worked for the likes of Virgin Atlantic and Eurostar, now runs his own firm, The PC Agency, that has been at the fore of lobbying for the sector during the COVID-19 crisis.
Following his presentation, a panel of experts will take a deep dive into how existing processes were adapted to cope with COVID-19 while offering some tips for the future.
The session will be moderated by Brian Quarrie, global head of sales for PayTabs, a B2B payments specialist set up in 2014.
Panellists include Mikko Turtiainen, vice president of global sales for Finnair, alongside representatives from an OTA, hotel chain and bank who will be confirmed soon.
The session, from 9.30am to 1pm on July 14 will focus on payment processes, chargebacks and refunds as well as the customer impact of the pandemic and emerging COVID-19 experience.
Each TF Online session will focus on specific topics and will feature a keynote speaker, industry experts, panels and presentations.
The other TF Online conferences are scheduled for July 28, September 15, September 29 and October 13.
Richard Gayle, exhibition director for Travel Forward, said:  "Travel Forward at ExCeL is a few months away, but there are conversations that need to take place now which we can facilitate through our global reach and industry reputation.
"Taking stock of what has happened is important for the travel industry, but so too is looking ahead and applying the lessons learnt."