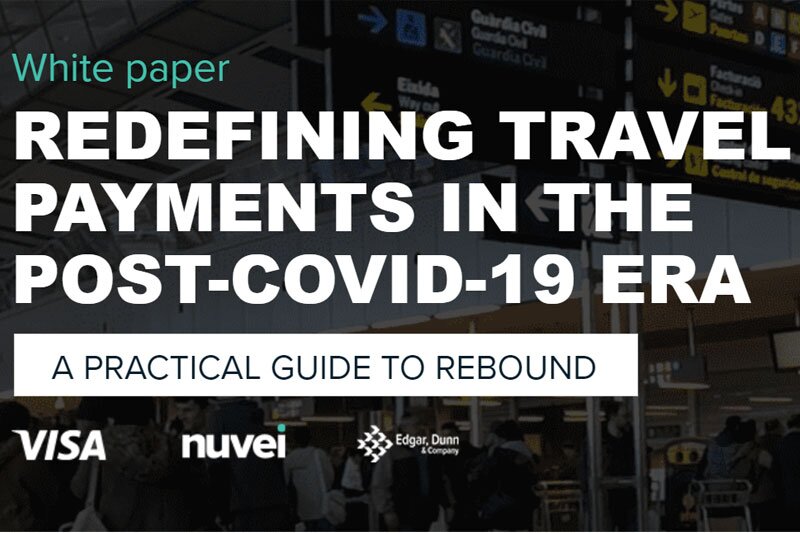 Whitepaper download: Nuvei sets out blueprint for travel recovery post COVID
Research conducted in collaboration with Edgar Dunn & Company and Visa
A blueprint for the recovery of travel involves innovation, digital-first strategies and new models powering the fight back, according to a new whitepaper from Nuvei.
The payments technology developer has collaborated with consultancy Edgar Dunn & Company and Visa on "Redefining travel payments in the post-COVID-19 era".
The report contains insights into current industry pain points and payment-related solutions for the future and features interviews with top airlines and online travel agents and reveals the results of an industry survey conducted between September and November 2020.
It highlights changing customer expectations that necessitate new strategies for success, including the benefits of using payment technology to a greater extent than pre-COVID will support merchants to recover.
Philip Fayer, Nuvei chairman and chief executive, said:. "After a difficult year of global travel restrictions, we are confident that travel businesses will be bouncing back to cater to pent-up public demand.
"Payment technology is an indispensable tool for optimizing revenue, and for travel-related businesses in 2021 it's a strategic growth and recovery driver, ensuring more customer journeys on their platforms end in bookings."
Pascal Burg, director at Edgar, Dunn & Company, added: "The travel industry had to adapt quickly to the negative impacts of the pandemic, reviewing their internal payment tools and organization, processes, partners and solutions.
"All players are now preparing for the rebound. Payment is a key lever to support OTAs' and airlines' priorities related to cash-flow preservation and revenue generation.
"Adapting to this new era will require merchants to leverage industry best practices and have a clear payment strategy, which we hope this white paper will help define."