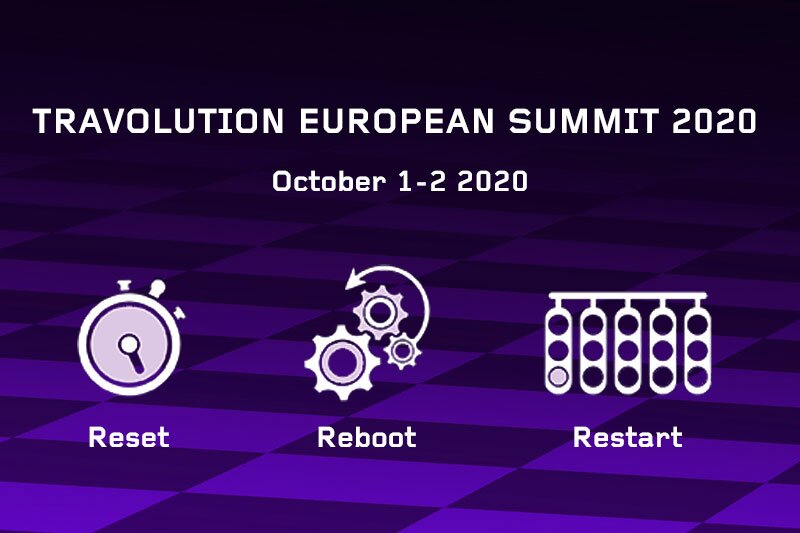 Travolution Summit: Digital masters to give expert insight on travel's reset, reboot and restart
Four experts on marketing, data, content and consumer behaviour lined up to speak at event
Experts on marketing, data, content and consumer behaviour will explain how travel firms can reset, reboot and restart after COVID-19 at this year's Travolution Summit.
The annual conference will take place online over two mornings on October 1 and 2 due restrictions placed on face-to-face gathering during the pandemic.
Four 'Digital Masters' sessions will see specially selected speakers give short 20 minute presentations on crucial areas for travel firms looking to rebound from the travel lockdown.
Lee Hayhurst, Travolution executive editor, said: "Not only are our speakers experts and leading thinkers in the travel sector, they are great presenters.
"We have chosen them to lead these important sessions to provide the summit audience with the sort of vital insight and advice that will be crucial as firms look to rebound in 2021.
"Our summit theme of reset, reboot and restart reflects how travel firms are having to develop new strategies and have the right technologies in place to get back in the race.
"There's no doubt that this is the toughest period travel has ever faced and now is the time to make the right decisions to ensure survival this winter."
Session details  
October 1, 10am 'Glocal' content, Artificial Intelligence and tech to future proof your business
Speaker: Joel Brandon-Bravo, vice president travel and digital solutions, TransPerfect 
In this session Brandon-Bravo will provide insight into how travel firms can reach a global audience while also being locally and personally relevant and how is technology and AI going to help.
Brandon-Bravo is a well-known face in the travel sector having worked at deals publisher Travelzoo as UK managing director for nine years, and prior to that at Frommers Unlimited.
In his current role at TransPerfect, his expertise in technology and content is now being directed at firms looking to grow their brands international using data and insights to hone their strategies.
October 1, 12:30pm Conquering the conversion conundrum with behavioural economics
Speaker: Ben Stirling, managing director, Web Loyalty
In the post pandemic world, operating more effectively and efficiently will become paramount for all travel firms as they look to make every investment in marketing drive optimal returns.
Stirling will explain how the travel sector reset will be underpinned by a better understanding and application of the science of shopping to help firms improve both conversion rates and loyalty among their clientele.
Stirling joined Web Loyalty in 2018 having spent five years at Expedia, most latterly as EMEA director of partnerships.
October 2, 10am How travel firms are using data to reboot their strategies
Speaker: Andy Owen-Jones, co-founder and chief executive, bd4travel
This expert presentation session will feature case studies into how travel firms are rebooting their businesses for the post-pandemic rebound by employing better and more relevant data and analytics.
Owen-Jones' background in travel goes back to 1990's when worked in IT for Virgin Atlantic.
He was director for travel distribution solutions at Amadeus for seven years before becoming Traveltainment chief executive and then starting his own firm, bd4travel, in 2012 which was sold to Dubai travel giant dnata in 2018.
October 2, 12:30pm High performing strategies to get into the fast lane to recovery
Speaker: Paul Stephen, chief executive, Sagittarius
The travel sector reboot is going to require travel firms to get their technology engines purring so they get back up to speed as quickly as possible.
This expert presentation hears from Paul Stephen, the Chief Executive of award-winning London-based digital agency Sagittarius.
The firm has a specialism in travel and transport and is a Google and Microsoft partner and a certified gold implementation partner for the Sitecore ecommerce platform.