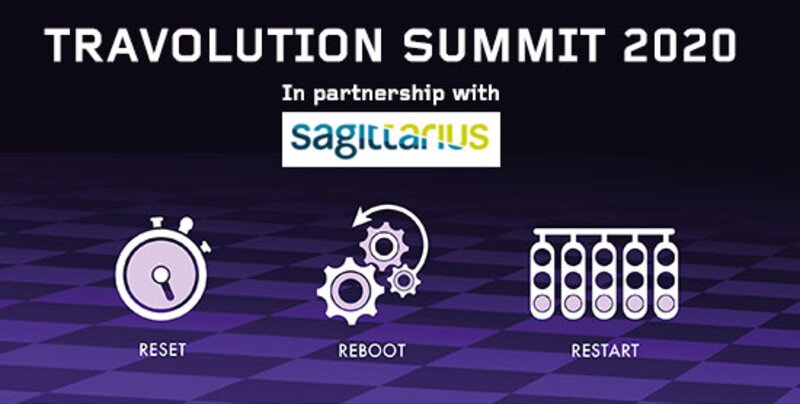 Travo Summit: Travel firms look to 2021 with focus on owned channels and loyal customers
Roundtable discussion co-hosted by summit partner Sagittarius heard from leading travel brands
Travolution and Sagittarius hosted a roundtable with leading travel brands ahead of next week's Summit. Lee Hayhurst reports on what was said about the current state of the market and driving interest in bookings for 2021
Travel firms are focussing marketing efforts on their owned channels and loyal customers as uncertainty surrounds the ability of people to travel.
Brands that took part in a virtual Travolution roundtable co-hosted with digital marketing agency Sagittarius head of next week's Travolution Summit said while people remain keen to travel they are reticent to book.
Firms said they have switched their marketing to messages of reassurance and those that have been able to operate tours this summer on the experience of customers who have been able to get away.
Ben Briggs, senior marketing manager distribution at Abercrombie & Kent, said the luxury sector has not been immune to the impact of COVID-19.
He said the firm was able to pivot to product like villas that offered customers the chance to holiday in family bubbles but quarantine restrictions had hit customer confidence.
Abercrombie & Kent has reined back on its marketing activity to focus on maximising their owned channels while the operator looks to a potential bounce back in 2021, said Briggs.
"[Sister brand] Cox and Kings has just launched a new worldwide brochure, and we're starting to get some good interest in the next year.
Paul Stephen,
Sagittarius joint chief executive
With so many unknowns facing our industry, I think our guests have neatly highlighted, the need to be agile and embrace technology as a solution to improving customer experience and efficiency is now stronger than ever.
Compared to our survey results last year it was great to hear that 'digital transformation' is firmly front and centre for the leadership of all of the leading brands here. It's something all companies need to have a solid plan for if they hope to meet customer expectations and stay competitive going forwards.
As we are seeing with many of our travel clients, now is the time to be using and enhancing all of the digital skills in your company, collaborating with your partners and developing a 'recovery' strategy so that when things do start to move again you can stay ahead of the competition.
"But people are just kind of sitting there waiting. The commitment just isn't there, which I'm sure everyone seeing."
Stuart Milan, Riviera Travel channel director, said it had been able to operate some escorted tours this summer and it has been using these to produce video content to market to prospects.
He said the big challenge is keeping customers who accepted Refund Credit Notes interested in booking for 2021 with reassurance messages and personalised engagement.
"It's keeping them engaged through reassurance and making sure that we can convert those RCN customers," he said. "How do you hold them in that pattern, how do you keep them in 2021?"
"It's also about evolving our product and probably accelerating some of our product decisions we were planning on making anyway."
Riviera offered customer reassurance this year with a 48-hour guarantee that they would be taken home from a tour if they were not enjoying it.
"We were quite open and upfront with customers before they departed and so we told them it's not going to be the same, there might be some slight changes as we go along," he said.
"It's also hard to have to change your marketing methods for a new product that you've not necessarily come to market with previously."
Titan Travel website manager Lisa Sendall said it took the decision not to operate holidays until February because customers were too nervous about getting stuck overseas.
But she said the brand has a "crazy" loyal customer base who are desperate to tick off their bucket list of travel experiences.
"They will be looking forward to these epic trips for years and years and they want to get it off their wish list.
"It's the first-time bookers that are interesting. So we haven't completely turned marketing off, we didn't stop PPC but we reduced our budgets and switched focus to those owned channels, and engagement on areas like social tripled.
"We did a lot more inspirational stuff around recipes and books and things that we had in the plan pre-COVID around inspiring you to dream about going away with us.
"We have seen some really good mean shoots and around digital transformation. It's encouraging to see people talk about owned channels like email the way they were talking a year and a half ago about the brochure."
Sendall said Titan was still preparing for a peak booking period in January because of pent up demand but the strategy was no longer tied to traditional brochure launch cycles.
Zac Harper, head of digital at Travelopia, said it has been focussed in its Sovereign and Citalia brands and bringing in more product for destinations where people can travel to.
He said "experiential travel" is going to be challenging for the foreseeable future in the current market but that the operator was seeing some positive signs.
"We've been doing PPC now for the last month-and-a-half or so, to try to get a feel for the market, to see what's out there. We were getting some good traction on that before it sort of petered off once the late market disappeared.
"It's been quite interesting to see how search habits have been changing. More and more people have obviously been researching around where can they travel to or quarantines and FCO advice.
"There's been an awful lot of work to do trying to reduce the wastage on those terms, and maybe a lot more people we expect will be looking for last minute deals.
"So, actually, it might be a case of we're filling the funnel now and there'll be more focus on remarketing at a later point.
Maria Huntsman, of Bold Step Consulting, who works with luxury operator Carrier, said the firm has looked at its product to bring in more bespoke holiday offerings that offer reassurance and safety.
"In some ways it's allowed the elevation to that very bespoke kind of solution. It's been really interesting and that has required all sorts of internal shifts," she said.
Huntsman said Carrier has spent the time when travel has not been possible to get really close to its customers to build trust among its loyal client base.
"It's showing that extra level of care," she said. "There are some bookings coming through towards the end of 2021 and really it's a case of looking at what we can do right now.
"Is it just sit and wait, or is there other stuff we can do now to really stimulate interest?"
Holidaysplease owner Charles Duncombe said although there was a bounce back in July the firm was actively dissuading customers to travel if it feared a destination may go off limits.
He said the agency, which sells the majority of holidays to long-haul destinations, decided to focus on the back end of 2020 and 2021 early on when the pandemic struck.
He said the constantly changing quarantine measures did knock customer confidence although September bookings were growing again.
"It's two steps forward one step back. As long as you understand that you will market accordingly and you keep your team motivated and buoyed up and make sure they don't think we're out of this, let's crack open the champagne.
"This is going to be a long haul and we're going to have a few setbacks on the way. We haven't tried to grab the quick money from customers, and get people out the door as quick as possible because.
"We just think that's going to cause more problems so we're taking a medium to longer term view on this."
Duncombe added: "In terms of the central marketing it's obviously making sure you've got a strong website that converts and doing PPC, doing affiliate hook-ups and links with other media partners.
"We have email marketing and so it's all the usual social and digital stuff that's out there. And we've kept it going.
"We've pulled back, we've reduced cost and tailored marketing to particular destinations that we think were not going to be in lockdown, but we didn't want to take our foot off the gas and just hibernate."