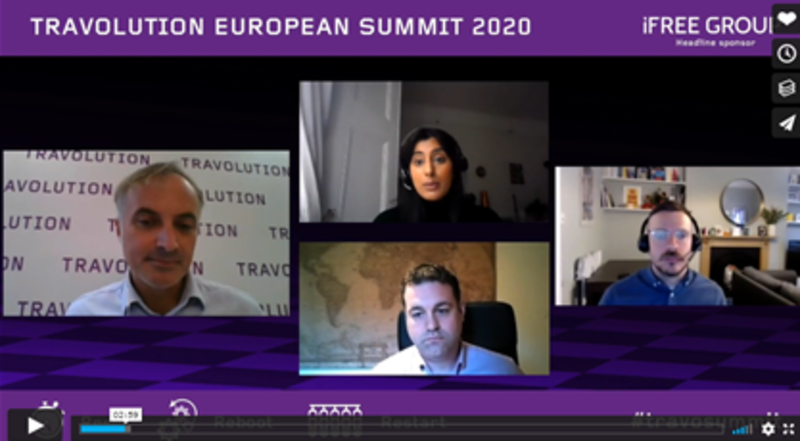 Travo Summit 2020: Embrace the good, the bad and the ugly of customer reviews
TrustPilot's Jordan Pellant told a panel session that firms must adapt to the deluge of feedback during the COVID pandemic
COVID-19 has seen a boom in engagement with and creation of reviews about travel firms, according to leading platform TrustPilot.
Jordan Pellant, senior sales director, told last month's Travolution European Summit that 35% of consumer are reading more reviews than ever before.
However, he said because of the pandemic reviews are being used by people looking for information to build trust in firms and offer reassurance that their money is secure.
"Travel was the sector with the most net new reviews at the end of March. A lot of people were wanting to talk about their experience of trying to get refunds and move their holidays.
"There was an increase in social proof but travel companies did not see traditional value in terms of putting reviews on marketing to drive sales. It was more how do we engage with that audience and learn from them, less about promotion."
---
---
Pellant said travel brands that reacted well to COVID continued to engage with their customer throughout the crisis and were open about how they could access their services.
"You've now got to strike this fine balance between not bombarding your customers with communications when they can't really go anywhere and ensuring that they do not forget you as a brand.
"Social proof and reviews became that much more important for consumers and companies had to adapt and very quickly, move away from the traditional collecting of reviews where a sale was complete to try to engage through different touch points."
Pellant said every conversation a brand has with a customer on whatever platform has merit to learn from so firms should look to incorporate reviews and feedback into the core of its strategy.
He said firms should embrace all kinds of feedback to show they are a "warts and all" travel business which "is what in this new normal, customers are looking for".
"They want to feel like you are being honest with them, that you are learning from the feedback, that you are acknowledging those reviews and using that content…to get a good idea of what parts of the business needs to be improved.
"Learning from reviews whether they be good, bad or ugly is a great way to prepare for the new normal."
Pellant added: "Your consumer is not the same consumer you were dealing with at the start of the year. Now's the time to be brave and collect reviews from every single touch point with consumers.
"Start to get a grip of who those customers are, know what makes them tick. That's what's going to make your marketing, your website deployment, your fraud prevention and everything around that which needs to be derived from the customer up.
"Customer centricity in travel's never been more important. Get those invites out to everyone, start being very transparent at every touchpoint, begin using sentiment and insights to understand where you are creating friction and where you are doing well."