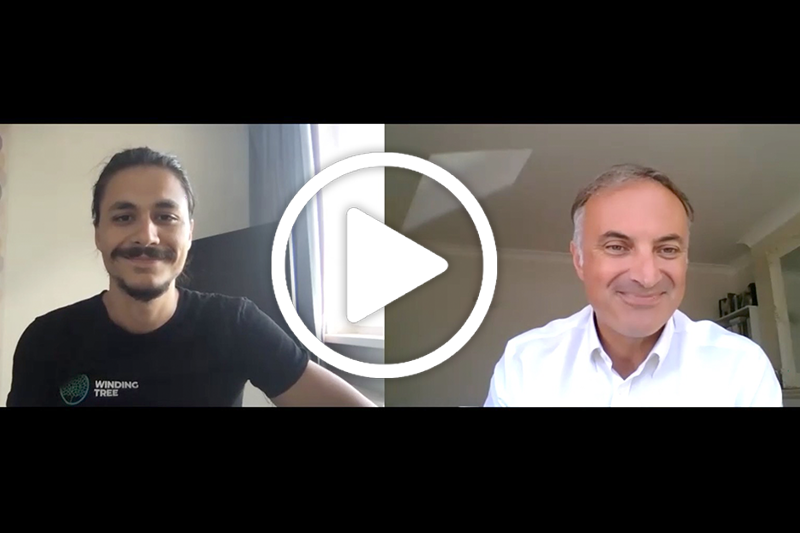 Travo Start-Up Summit: COVID downturn is an opportunity to experiment with new tech
Pedro Anderson, founder of new travel marketplace Winding Tree, says firms should grasp the chance to innovate
The shut down in travel due to the COVID-19 pandemic was a unique opportunity to test new technologies that have the potential to transform travel, according to start-up Winding Tree.
The new de-centralised travel marketplace that is built on blockchain technology was officially launched on July 1 and has had 14 firms sign up to use it so far as well as hundreds of inquiries.
Pedro Anderson, co-founder of Winding Tree, told the Travolution Start-Up Summit that while coronavirus has put a lot of plans and innovation on hold in travel, it was also an opportunity.
"It is a tough time but at the same time the lower volume and travel transactions is an opportunity," he said.
"For the first time in our lives we have the opportunity to experiment with new technologies that can radically change the future once travel starts picking back up.
"And I think that there are some pioneers out there as far as we've seen from those signing up that are willing to use this time to improve and try new technologies so that when travel picks up again they come out well ahead of the competition.
"I think the old ways of doing things with the high costs and the old technology that is very cumbersome will be very limiting for companies, especially after this.
"So, I'm pretty positive that this is going to be a good thing for the industry."
Anderson said he saw the potential for a period of rapid innovation after the pandemic as was seen following previous shocks like the bursting of the first dot com bubble and the 2008 financial crash.
"The thing about when you have times of crisis it allows for that kind of innovation that's really hard to do in bigger organisations.
"If you look at the dot com bubble and then also 2008 a lot of new solutions came out around those times and some of the more fundamental big products that we all use every day, so a lot of good comes out.
"And a big part of that is being able to take more risk because doing things the way you always did won't work in the new environment.
"If there's a newer, faster, cheaper, safer way to do what you've been doing for a long time I think it's a no-brainer and it's much easier to try these new things right now."