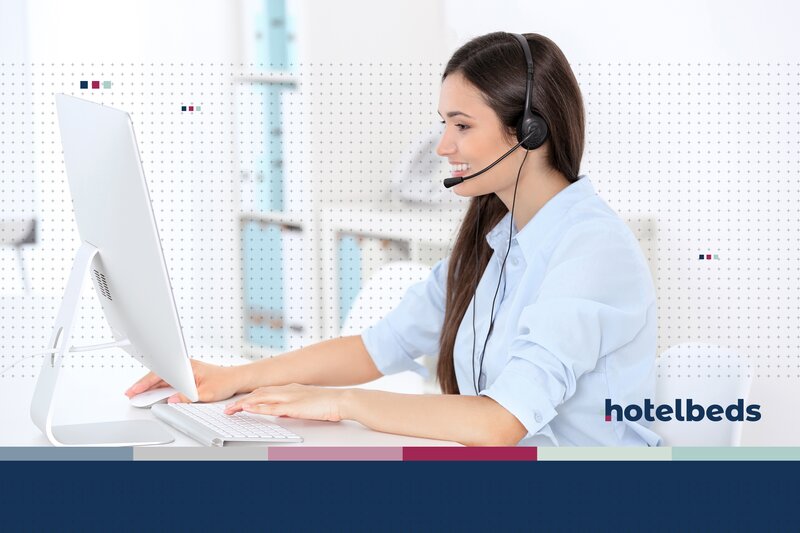 Hotelbeds promises improved contact centre performance after Salesforce migration
Global bed bank has started using the Vonage platform for all its B2B brands
Global wholesaler Hotelbeds has completed the migration of its contact centre telephone technology onto a Salesforce's Vonage cloud-based system.
Work to upgrade the system began late last year before the COVID-19 crisis, the Majorca-based bed bank said.
Now all existing services are using the Vonage contact centre system, which was previously called New Voice Media.
The move means Hotelbeds will now operate on a single platform for its main Hotelbeds and Bedsonline and the Beyond the Bed brands.
The firm said the new single platform will offer clients a number of benefits including greater call stability, improved audio quality and almost 100% elimination of dropped calls.
The Salesforce platform also allows full integration with Hotelbeds' CRM, enabling client details to automatically appear to the agent when receiving a call.
Additional expected performance improvements include faster call answer times and better answer rates and cost savings for clients through offering local rate telephone numbers.
Marc Albert, global operations director at Hotelbeds, said: "Whilst the migration onto the Vonage platform had been scheduled for some time, clearly this couldn't have come at a more important moment due to the unexpected challenges of COVID-19.
"Therefore I'm very proud to confirm that the improved response times, CRM integration and overall improved call quality introduced by this upgrade has meant that we have been able to maintain our high-standard of customer service, despite seeing very significant spikes in volumes of calls during recent months.
"On behalf of all my senior colleagues I would like to congratulate all those involved in this successful migration and thank them for their hard work. This is yet another great example to our partners of how we are #WithYouAllTheWay!"