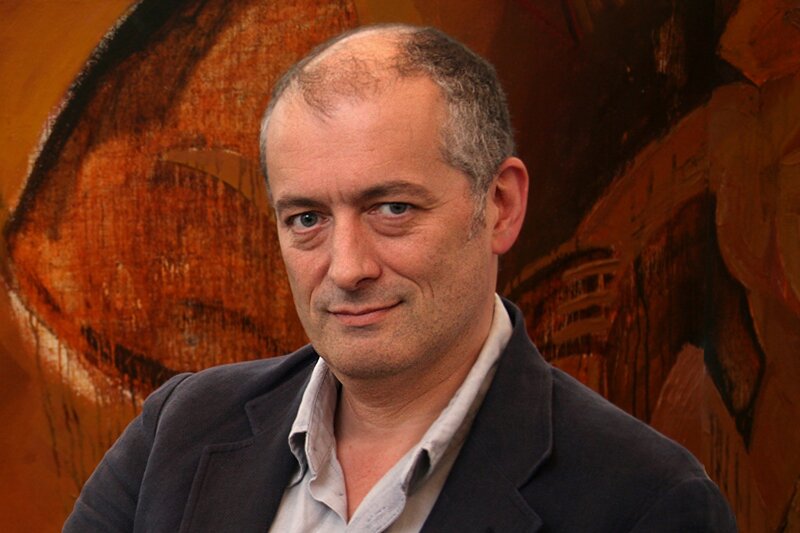 Guest Post: Shine through the crisis and be remembered for all the right reasons
Peter Matthews of Nucleus offers his recipe for how brands can successfully survive COVID-19
Peter Matthews, founder and chief executive of digital agency Nucleus, says brands that have found new ways to engage with customers will successfully emerge from the COVID-19 crisis.  
Our lives changed abruptly when Covid-19 struck, delivering health, lifestyle and economic shocks which have changed how we live, how we work and what we spend money on.
For brands now contemplating post-lockdown strategies, the 'new reality' brings huge challenges but, for some, it also brings opportunity.
Both the scale and speed of change wrought by this pandemic was inconceivable even a week before it happened.
Only now, with the benefit of a little hindsight, can we put it into some foreshortened sense of perspective and start to consider life after lockdown.
Travel was the canary in the mineshaft and the seismic shock delivered by Covid-19 had the world atlas of hospitality spinning on a different axis within days.
Who was going to fly to a far-flung destination, or take up a cruise booking with a pandemic on the loose? Or part with cash for an uncertain future reservation?
Within days almost all our travel projects were put on hold. Only one luxury resort opening remains on track for a 2020 launch, with hotels and resorts closed, ships in port and growth strategies abandoned.
Brand Reputation Management
Managing cancelled bookings, issuing vouchers and explaining why refunds weren't possible became the priority, highlighting the industry's lack of automated cancellation and refund systems.
Reputational damage from onerous cancellation policies and poorly managed refunds might haunt some travel brands for years to come. For those whose business models use customer deposits for working capital, post-pandemic scrutiny is bound to follow.
Any recovery is likely to be slow and start with domestic markets, where driving your car maintains social distancing. Short-haul flights should follow and only later long-haul for leisure.
Without a vaccine, the central question for airlines and tour operators is how long will it be before customers are comfortable boarding an aeroplane again – even an unprofitable socially distanced one – after two or three months in lockdown?
With the possibility of being quarantined for 14 days at one or both ends of the trip (in a government facility), or being stuck somewhere remote should a second wave hit, exotic locations, in particular, are in for a long haul.
Retargeting Marketing Spend
However, there is no doubt that city dwellers will be craving to escape their constrained spaces, so domestic breaks will be the first to bounce back.
Our own travel company, Luxury Explorer, has seen an uptick in domestic enquiries for longer-term Italian villa rentals, amidst plummeting demand from traditional in-bound markets like the UK and USA.
If you have been locked down for months in an apartment in Rome or Milan, you will be yearning for some freedom under the Tuscan sun.
With domestic restrictions lifting first, and plenty of availability, simply re-targeting travel propositions to new audiences has to be one of the short-term opportunities.
For cruise operators, whose older core market is likely to be amongst the last to start travelling again, refocusing brand propositions on younger audience would be worth considering.
Life After Lockdown
Despite unheard of levels of government intervention, hundreds of thousands of businesses now face extinction, so what will determine which brands survive and which ones fail, other than access to cash?
Life and business after lockdown will never be quite the same. With home-working working, it will be harder to justify vast city offices, or travelling thousands of miles for a face-to-face meeting or conference?
The crisis is accelerating fundamental shifts in how we live and work and what we spend our time and money on.
This will hit some industries, like travel and hospitality, harder than others, especially once the environmental data shows how much healthier the planet has become during lockdown.
While it's hard to re-purpose travel – as fast food has morphed into another digital delivery business – digitisation will certainly play its part, from Covid apps and travel as entertainment, to frictionless transactions (purchases and refunds), to much more immersive websites and opportunities for private travel. But there's no obvious 'remote' killer app that's going to generate revenue without travelling.
Instead, brand messaging will have to change, with more emphasis on flexible cancellation terms and refunds and accessible information about health and safety, especially around cleansing and social distancing policies.
Those brands with the best travel websites, updated with clear post-lockdown narratives will be the first to re-capture bookings.
For travel, a focus on domestic tourism will favour those brands who kept in touch during lockdown – including chefs, sommeliers, wellness and yoga teachers.
Raymond Blanc's charming posts from his quarantine kitchen will undoubtedly deliver post-lockdown bookings for Le Manoir aux Quat' Saisons.
Learning From Other Sectors
Travel can also learn from other market sectors.
For example, luxury brands have turned their brand experiences into entertainment for confined audiences during lockdown and, while conspicuous consumption feels out of place right now, many are retaining their position in customers' consciousness and testing the market for building relationships beyond their physical products.
Yoga classes, sketching your dream pair of Jimmy Choos, podcasts by Dior, and bookclubs are some luxury brand initiatives, with many donating proceeds to charities.
LVMH even transformed a perfume production line into a hand sanitiser factory. These initiatives maintain relationships and prove that social media is the perfect environment for 1:1 marketing.
So, maintaining contact with your audience during lockdown is really important. Where brand awareness drops, competitors will always fill the void, so knowing what your competitors are up to is vital.
Spend lockdown time to track competitors' activity and improve your market intelligence, or ask your agency to analyse what's going on and spot opportunities for topical engagement with customers.
Some brands were slow to turn off their standard marketing messages once the crisis hit, so keep closely in tune with the lockdown zeitgeist – inappropriate or inane messages will always be counterproductive.
A Crisis Like No Other
While travel brands are more used to dealing with a crisis than most industries, this one has dealt a deadlier blow than any before; leaving travel businesses with no revenue, haemorrhaging cash, reputational hits over refunds, and the realisation that it's going to be sometime beyond the end of the year before anything returns to near normal. If ever.
Those brands that shine in this crisis by doing the right thing for customers and society will succeed afterwards; and those that don't will be remembered for all the wrong reasons. Assuming they survive.