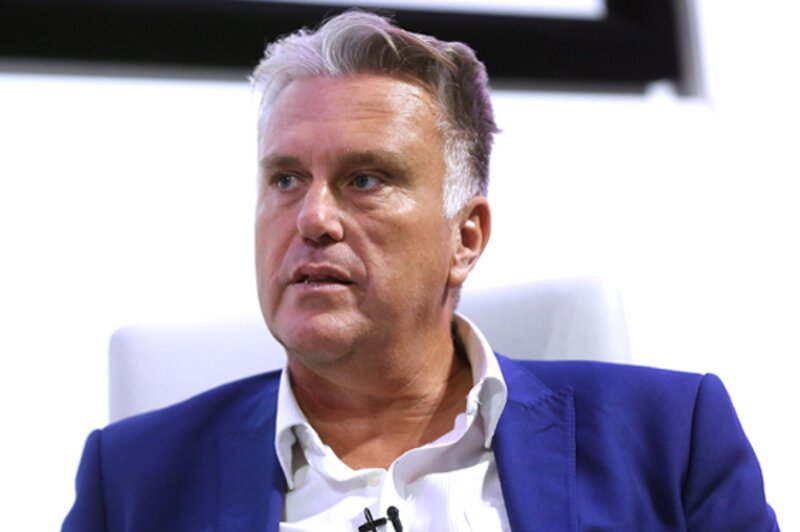 Guest Post: On The Beach should be applauded for taking on Ryanair
Steve Endacott says the legal case could create an avalanche of claims
The trade should be applauding the OTA for fighting the case, says travel entrepreneur Steve Endacott
I read with a large degree of pleasure the announcement last week, that the UK's largest online travel agent, On the Beach (OTB), has decided "enough is enough" and has launched a legal case against Ryanair.
OTB is suing Ryanair, accusing them of abusing its dominant position in the flight seat market, to try to force customers to book directly via the Ryanair website and not via OTAs.
This is not a new battle, as Ryanair has always declared its opposition to working with OTAs, and the travel trade in general, despite acknowledging that in 2019 at least two million of its flights were booked via agents.
Ryanair has always taken an extreme stance, refusing to provide booking APIs and actively trying to blook screen-scrapers.
Having failed to achieve this, they have now switched to disrupting OTA customer processes by preventing their customers from using its myRyanair online check-in tools and sending OTA customers emails suggesting the mark-up flight and baggage costs they have paid are above those charged by the airline directly.
During Covid-19, Ryanair took its anti-trade stance further, putting OTA bookings at the back of the queue for refunds.
Ryanair knew the package regulations and the ability of customers to hit OTAs with credit card recharges would force them to refund, even if they had not been repaid by Ryanair, protecting Ryanair from a direct customer backlash for late repayment and allowing them to hold on to hundreds of millions in refunds that were due.
For OTB alone this represented a £48.7 million cashflow hit.
Many other travel companies, such as Loveholidays, incurred extensive brand damage because their trust funds simply did not have enough money in them to refund customers if Ryanair did not refund them.
Hence, my view is that although OTB is fighting an independent battle against Ryanair, success will lead to an avalanche of damages claims.
The Civil Aviation Authority (CAA), when challenged about their lack of action against Ryanair and the damage they have done to the credibility of trust funds and the ability of Atol principals to refund clients, freely admit that, currently, their 'tool kit' of powers is inadequate.
But watch this space. Change must come if the CAA has any chance of getting the trade behind its latest Atol reforms aimed at ensuring customers receive timely refunds. Without airline repayments being brought under the CAA's control, the whole trust fund model is fatally flawed.
Although the other main low-cost carriers have embraced travel trade distribution of package holidays, where they earn a higher combined margin by selling flights, hotels, and transfers together, they have also sought to restrict flight-only booking outside of their direct sites by imposing substantial API booking fees.
OTB has fought a longstanding battle with easyJet over its £6 per sector per passenger booking fees. At a minimum cost of £24 per booking, it is clearly more than the cost of providing the API booking technology and is pitched to cover the airline's 'potential' lost ancillary revenue.
Although no third party can know the compromise reached by OTB that allows them only to charge its customers half the standard easyJet API fee, I'm sure the threat of an abuse of power court case was a consideration.
Low-cost carriers would obviously prefer all flights to be booked via their consumer-direct websites, however, I believe any lost ancillary revenue is more than compensated for by the higher load factors OTAs help drive.
Early holiday sales via OTAs also move low-cost carriers faster up their load factor yield curves, allowing them to charge more for remaining seat-only sales.
Customers buying a package holiday primarily buy based on the holiday destination and hotel offered, usually considering the flight as a 'bus service' purchased based on a combination of lowest price and best flight times.
OTAs offer the widest range of options because, unlike low-cost carriers' internal holiday companies, they offer all airlines and the ability to mix and match inbound/outbounds between different airlines.
In doing so, they provide a range and value that customers benefit from and is something the courts are likely to seek to protect.
Therefore, I think our judicial system will find in favour of OTB and conclude that Ryanair is indeed abusing a dominant market position, even though the UK government – via either the CAA or CMA – has failed to bring them inline to date.
Whatever happens, the trade should be applauding OTB for fighting the case and highlighting an issue that has affected hundreds of UK travel companies and continues to do so.