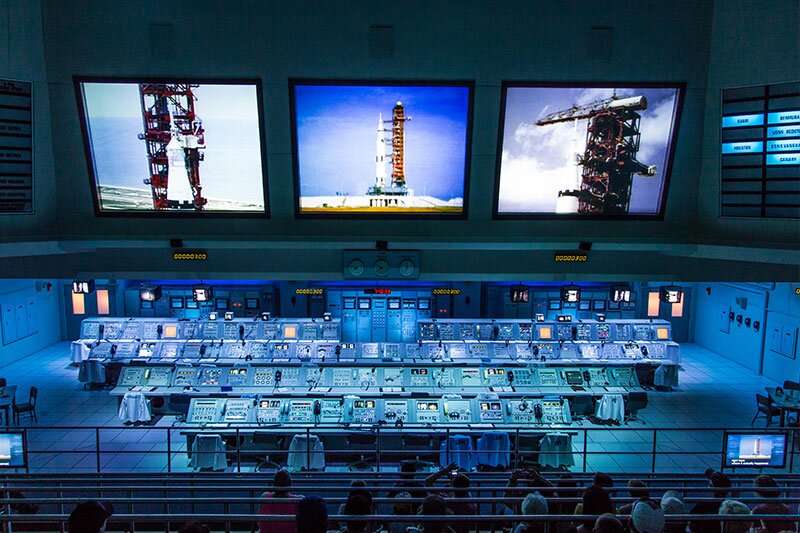 Guest Post: How virtual mission control helps firms adapt to COVID and prepare for the future
Liselotte De Maar and Scott Davidson of Accenture says unprecedented times call for unprecedented measures
Liselotte De Maar, managing director and global strategy lead and Scott Davidson, managing director of Accenture's Travel practice explain why virtual control centers have the potential to redefine all collaborative projects across the travel industry and beyond
We're in uncharted territory. The effect of COVID-19 on the travel industry has been truly profound.
In the face of unprecedented demand, massive supply pulldowns, and ongoing social distancing rules, the whole travel ecosystem needs a fundamental rethink.
In fact, the extent of industry restructuring now required is unlike anything most businesses have ever experienced.
Companies have already moved aggressively to reduce costs. They must now develop strategies to restructure their organisations and rebuild to create long-term sustainable businesses.
To make this even more challenging, all the other players in the travel ecosystem are doing this at the same time.
Travel companies, especially airlines, have navigated restructuring before. But here's the rub. This process has always been highly dependent on face-to-face interaction.
Planning the restructuring and rebuild of an entire company has vast numbers of interdependencies that are more easily tracked and communicated person to person.
As such, boardrooms have traditionally become war-rooms, playing host to many hours of meetings, where teams negotiate the nuances of networks, assets, liquidity, labour, technology and contracts, and how they fit together in a new operating model and strategy.
So how can travel businesses make this high-touch process happen when few, if any, of the people that need to be involved can get together in the same physical space?
Waiting out the pandemic is not an option. Social distancing may be with us for months to come. And the need to rethink how the business is structured for the future is far too urgent for delay.
Virtual mission control
Unprecedented times call for unprecedented measures. Travel companies need to create virtually what they can't do physically.
The meeting rooms and physical spaces where executives, advisors, etc, gathered for restructuring negotiations – their 'mission control' rooms – need to be re-imagined as virtual control centres.
These control centres should be more than just places to talk and have online meetings.
Their focus needs to be on providing the right information at the right time so management teams can make the right decisions.
Each business will have its own unique requirements, but the fundamentals of a well-functioning virtual control room will generally include the following:
A clear vision and a detailed plan. Just as in traditional face-to-face restructuring, the end state needs to be defined. But there should also be a clear understanding of where flexibility is required. Restructurings are dynamic and this plan will constantly change and must be communicated to all relevant players as it does.
Collaborative tools. To be effective, the virtual control room environment must be immersive, enabling fast real-time collaboration and emulating the in-person experience as much as possible, beyond voice and screensharing.
Speed to outcome. The environment needs a streamlined user experience. Executives should be able to drop in, get the information they need, and use it to quickly and confidently make strategic decisions, including priorities for decision making.
Engaging and secure technology. Technology and automation should be used to simplify and accelerate processes, making it easier for the business to manage constantly changing information and concurrent demands at pace, at the same time be as secure as a 'cleanroom' and be able to differentiate access and protect confidential information to 'leave the room'. 
Truly human-centred. You need your people to feel comfortable working in the new virtual environment. Best practices in usability design and change management help by making this way of working more centred around people's actual needs.
Better than business as usual
The good news? They may be born of necessity, but virtual control centers are a smarter way of working all round.
They support collaborative, real-time and data-driven working in all manner of business contexts.
They're a powerful way to organise joint working any time people can't be together in the same room.
They can even make face-to-face work better by streamlining and accelerating processes and making relevant data and insights more readily available.
Virtual control centers provide greatly enhanced visibility of tasks, progress, participants, priorities and approvals.
Documents are more secure. Data can be extracted faster. Information sharing is streamlined through role-based access.
In addition, videoconferencing and virtual whiteboards bring people together and support brainstorming.
And new technology like artificial intelligence and machine learning can be added to the mix to help teams navigate complex documents such as contracts.
That's important because every one of your contracts will need to be amended for the new business or rebuilt from scratch.
We know virtual control centers work because we've developed them for our clients. Having access to an optimised prebuilt solution is especially valuable when time is limited and informed decisions and rapid responses are so critical.
With all the various digital tools integrated with processes and templates, the key players in the restructuring process get the information they need faster and can focus on the task at hand: creating value from restructuring.
A long-term solution for smarter working
These qualities mean virtual control centers are perfect for the urgent and immediate process of restructuring and rebuilding as we come through the pandemic.
Of course, we all look forward to getting round the conference table again. But even as we do so, they will continue to provide value.
That's because the business is creating a future-facing tool that can accelerate and streamline any kind of collaborative work, whether teams are connecting remotely or back together in the same room.
In fact, virtual control centers have the potential to redefine all collaborative projects across the travel industry and beyond.