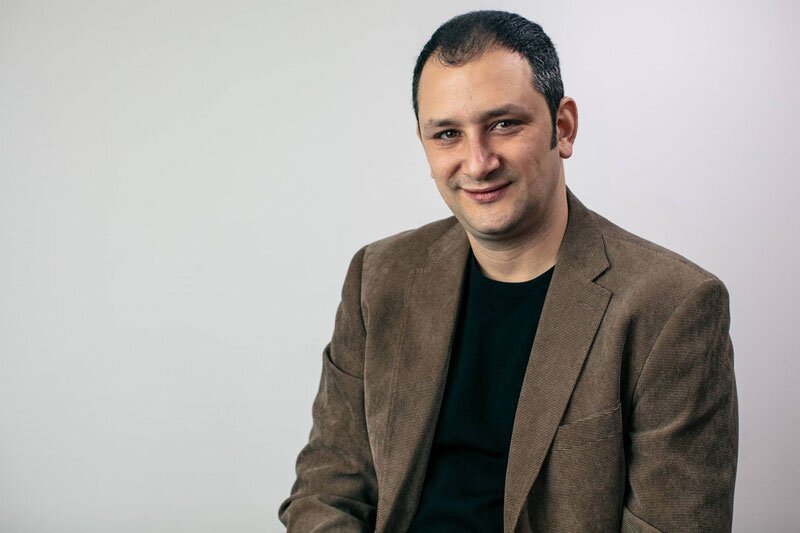 Guest Post: Digital transformation will unlock travel's post-pandemic future
Steps travel companies can take now towards digital transformation
Danny Bluestone, chief executive and founder, Cyber-duck.
With destinations gradually beginning to open up again, people are itching to travel once more and customers are coming back to purchasing with a new perspective. Those who weren't natively digital before the pandemic have been introduced to the benefits of online for the first time and seasoned keyboard warriors are also beginning to exhibit new behaviours.
Travel remains one of the sectors to suffer the deepest impacts from the pandemic. Its return to normality still has a long way to go, especially given it was in turmoil before the pandemic hit. That's why it was interesting to see iconic travel agent, Thomas Cook, relaunch as an online-only proposition slap in the middle of the pandemic. Whereas before it was responsible for its own inventory of flights and hotels, now it operates as an online travel agent (OTA) with partners including easyJet and WebBeds. Clearly, there are steps towards digital transformation that travel companies can take now that can both provide engagement and even revenue now, as well as potentially putting them in a strong competitive position later. But this will involve a rethink.
Digital has to learn from bricks and mortar
Typically, OTAs have been little more than a consumer-friendly version of the high street travel agent's GDS – a giant shop window of all the available flight and other travel options. But if they're really going to weather the current storm, as well as a highly competitive sector shorn of much margin the rest of the time, they're going to have to get creative with their customer experience.
The benefit of the high street travel agent was that it was much more than a place to buy a flight or a two-week break. On its shelves were brochures and, critically, behind its desks were (hopefully) travel experts and aficionados, ready to share their knowledge and advice.
While they could get the right airport and flight time to hook up with the customer's preferences for hotel location and check-in times, they could also recommend – or warn against – the best moped hire, boat tours and expeditions. They could point out local festivals that coincided with the traveller's trip, maybe sorting out some VIP access or special discounts along the way. And when you went away to have a think, they'd remember you when you came back.
Packaging all of this into an online service is what is going to make for true digital disruption for online travel agencies. In our 2020 Digital Transformation Trends report, of the top five trends, four were all about the customer – personalisation, frictionless experience, inclusivity and an all-round obsession. Digital agencies may be separated by a laptop or mobile screen instead of a desk and a brochure, but successful OTAs are going to be the ones that deliver the personalised, layered travel experience with all the little extras that make it special.
Tools and tactics for online travel transformation
We all know now that personalisation goes beyond remembering a name. We're talking about delivering bespoke content, powered by automation that helps customers delve deep into their dreaming phase. It refines their search, serving up elements of the trip that are particularly tailored to their needs.
Understanding what customers need when they visit your site is vital and it stretches across everything from having the right inspirational content about a paradise destination, to the position of your search bar. Without that agent sitting across the desk from the customer picking up on their every buying cue, you've got to go to town understanding every element on that screen. Building an OTA with the customer in mind and putting the user at the heart of the experience in the creation phase is the best way to emulate the bespoke in store experience online. Test, test and test again.
Equally, you'd be shocked by how many OTAs still don't know and understand their persona groups yet it's the key to unlocking sales. Particularly in this day and age, you've got to pick up on which customers want five-star, A-plus hygiene ratings on potential resorts, which are refund-sensitive and who might be travelling in a party with particular needs.
Our research also demonstrated that accessibility and inclusivity were non-negotiable when it comes to both product and digital experience. At any given point in time, 20-30% of the population is experiencing a disability, whether permanent or temporary, and penalties for lack of inclusivity are rising. But it's not about compliance, it's all about experience.
Essentially, it all boils down to removing friction while enhancing desire. From making sure a seamless sign-in process gets customers (and, vitally, their data) to log in to your site, to an array of compelling offers, rich content and bespoke advice to get them to stay and buy, most OTAs still have a lot they can do to drive value to their business. COVID-19 has been a challenge, there's no doubt about it, but it has also presented an opportunity to take stock, rediscover what travellers truly value and deliver on it in spades for when the skies open up once more.