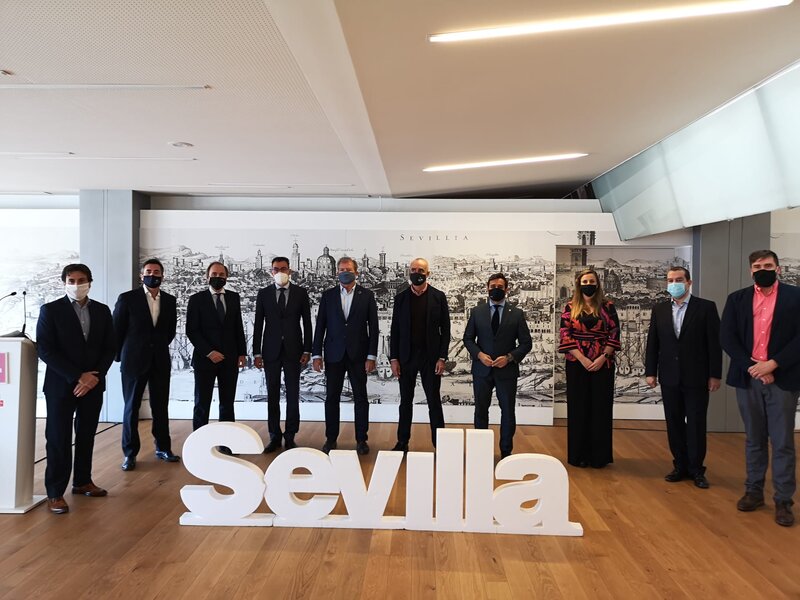 First Tourism Innovation Summit to showcase how technology will make travel safe
Face-to-face trade show is due to take place in Seville at the end of November despite COVID restrictions
The first Tourism Innovation Summit (TIS) in Seville says it will demonstrate how travel can prove its safety by using latest antigen test technology.
The event, which is due to take place on November 25-27 will give all delegates access to a free COVID-19 fast test developed by Abbott.
Organisers say tourism recovery is possible if countries start collaborating and developing systems like cheap COVID tests to ensure travel is safe.
TIS is working with a public private advisory board with representatives from tourism and business organisations such as WTTC, ETOA, Skal international, Necstour, Amadeus, Telefónica, Mastercard, Magnolia, Mabrian, CaixaBank, EY, City Sightseeing Worldwide, Iberia and Deloitte.
The board has given the official green light to the event saying there is a real need for the industry to meet and define a recovery plan.
Speakers announced include WTTC president Gloria Guevara, smart tourism expert, Doug Lansky, founder of Musement-TUI, Claudio Bellinzona, UNWTO innovation manager, Natalia Bayona, the Europe director of PATA, Daniela Wagner and the boss of City Sightseeing Worldwide, Enrique Ybarra.
Antonio Muñoz, deputy city of Seville, said: "We expect Seville to become the key global epicentre for the economic recovery of the tourism sector by using outstanding technology.
"This is an excellent opportunity to demonstrate that this event can be held with current health regulations.
"Seville is capable of holding a great event like TIS that will showcase the key to tourism recovery in our country. We are aware of the situation, but we are convinced of the benefits of holding this congress".
Albert Planas, chief executive of TIS, added: "Tourism Innovation Summit was born as an event focused on technology to boost the competitiveness of the tourism sector, but now it will also be focused on its economic recovery.
"This is a congress created by and for the industry that will make Seville the world capital of technological innovation in the tourism sector.
"200 of the most brilliant minds in the field of tourism innovation will take part of the summit. Additionally, Portugal will be the guest country in this first edition, as a benchmark destination for the sector thanks to its strategy to reposition itself as a global tourism destination".
Manuel Alejandro Cardenete, of Junta de Andalucía, said: "TIS is in line with our commitment to achieve tourism internationalisation with the help of new technologies.
"We hope that circumstances will allow us to hold this event as we cannot paralyse the economy.
"We want Seville to be the first reference in the world in terms of tourism and what is to come thanks to digitalizstion and new technologies".