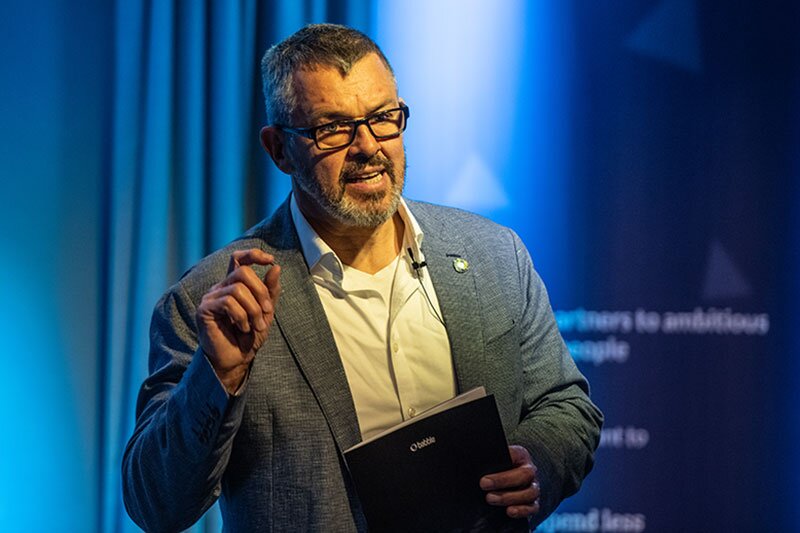 Coronavirus: How remote working is putting the focus on behavioural and tech change
Communications tech specialist Babble says it's never been busier
The COVID-19 crisis is forcing travel companies to tackle the behavioural change that remote working requires more so than the technology to support it.
With firms forced to support entire call centres and office and shop staff from home, communications technology has become a vital part of their business resilience.
Speaking in a special Travel Weekly COVID-19 webcast on what new skills the lockdown caused by the pandemic is demanding of travel professionals, Matthew Parker, chief executive of Babble, said:
"Using technology effectively is about behavioural change rather than technology change.
"There aren't really any of the tools we are using today that we couldn't have used a month ago, six months ago, or a year ago.
"There's a whole question around are we happy being videoed, are we happy being able to see ourselves on a screen when we're talking to somebody else.
"But you don't worry about what's behind you when you're standing chatting to somebody in the office or when you bump into somebody in a hallway or in a lift.
"Why is it any different when you're doing things remotely? It does not matter about being presentable for video.
"It's you I want to talk to and you I want to engage with. It's about engagement and communicating and I genuinely don't believe the tool matters, it's all about engagement."
Parker said Babble has been delivering cutting edge communications technology to businesses for 20 years and in that time firms have often looked to minimise expenditure.
He said prior to the COVID-19 crisis he has had "bizarre" conversations with organisations about not spending an extra few pounds a month to give staff remote access communications tools.
"What we have found was that organisations are deploying the bare minimum and saying we don't need this or that.
"If you think about the amount of money you invest, the amount of money that person costs every month, another £2 or £3 or £5 is neither here nor there.
"What we are now seeing is organisations, all of a sudden, are realising they've got something that will help them they just haven't deployed the bit that's going to have an impact.
"And I think that culturally we have this thing about working from home. There's always a wry smile about that, but the reality is we find ourselves in a situation where everyone is working from home.
"We're going from a situation where we allow our employees and our colleagues to do it, to a situation where we want them to do it and we want them to embrace it."
Parker said the COVID-19 crisis is forcing firms to play catch-up on new ways of working which he believes are here to say because of the pandemic.
"We are busier than we have ever been. March was a record month for our business. And it's because, all of a sudden, organisations are playing catch up.
"The ones that are in the fortunate place are the ones that have already moved to the cloud and just haven't deployed the actual pieces that make a difference.
"We can deliver the technology and we can deliver it fairly quickly. But the tech bit the easy bit in this situation. It comes back to behaviour.
"We are finding we are spending more energy at the moment talking to people about how they get their staff to embrace this sort of stuff.
"There's a group that have always done this sort of thing and there's a group which just haven't and I think there's a generational thing as well."