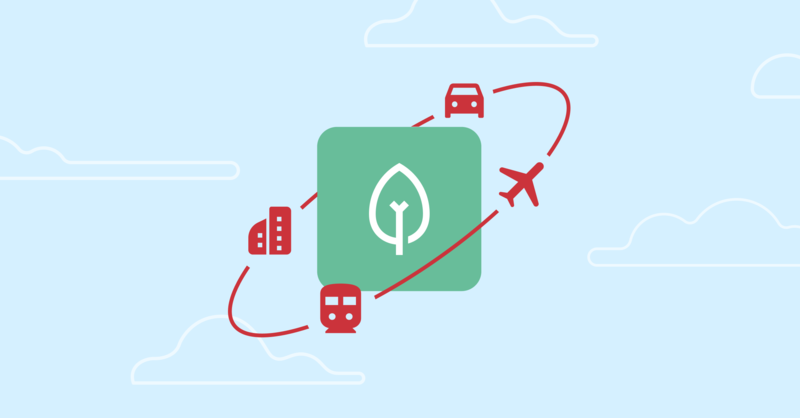 Spotnana announces carbon removal offering
Enables corporations to offset carbon emissions from travel
Travel-as-a-Service platform Spotnana has announced the release of Spotnana Carbon Removal, a new offering that enables corporate travel programmes to achieve their sustainability goals.
Spotnana Carbon Removal allows corporations to remove carbon from the atmosphere through "advanced" technology that is "fast, exact, and permanent".
It offsets carbon removal through a partnership with environmental technology company Creturner Group.
The process will follow a Bio Carbon Capture and Storage (Bio-CCS) one, to convert wood-based waste products into coal. This is then deposited into end-of-life mining pits.
This process "ensures that a precise amount of carbon" is permanently removed from the atmosphere and stored underground.
Spotnana customers can choose to offset their travel program carbon emissions as calculated by their preferred partner.
After an offset is purchased, a digital certificate is provided to customers in the form of a blockchain-based token as proof of their carbon emission removal.
"Corporations need effective solutions for true carbon removal to ensure travel is sustainable for current and future generations," said Johnny Thorsen, VP of partnerships of Spotnana.
"To achieve net zero impact, we believe it's essential to provide access to carbon removal technology that is effective, accurate, and simple to use."
Daniel Moström, board chairman of Creturner Group, said: "We are excited to partner with Spotnana to deliver a flexible, transparent, and digital way to meet their customer's needs for true climate offsets.
"Unlike traditional forms of carbon offsets like tree planting, our approach is immediate, permanent, and clearly measurable."
Spotnana uses its carbon removal for its own travel programme to offset carbon emissions created by Spotnana employees when they travel for business.