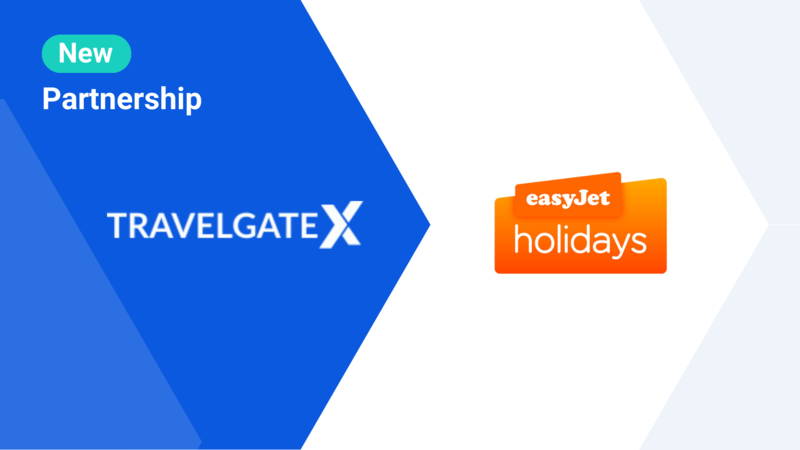 easyJet holidays launches partnership with TravelgateX to expand portfolio
Travel tech company to provide access to channel managers for direct hotel supply
UK's fastest-growing tour operator easyJet holidays and its technology partner, ATCORE, have selected TravelgateX as their core connectivity gateway.
This will provide the holiday company with access to channel managers for direct accommodation supply.
The partnership is part of easyJet holidays' ongoing growth and portfolio expansion which will see customers and travel agents "make the most of significantly increased last room availability" and a greater range of room types available, using connectivity through channel managers.
TravelgateX will enable easyJet holidays to expand its range of hotels available.
Roy Stratford, head of commercial partnerships of easyJet holidays, said: "We're really excited to be working with TravelgateX as our core partner for accessing channel manager inventory.
"Having the ability to work with our directly contracted partners through connectivity will allow us to optimise the product offering to our customers, and work in a more dynamic way with our hotel partners, significantly improving our business processes.
"This ensures we can easily scale accommodation supply as easyJet holidays grows across the UK and additional markets."
This news follows the tour operator's recent launch in Switzerland, which sees easyJet holidays packages now available departing from Geneva, Basel and Zurich airports.
Luisa Camara, VP of partnerships of TravelgateX, said: "Collaborating with easyJet holidays as their central connectivity gateway is an honour for us.
"This partnership represents a significant step in transforming the way the travel industry approaches accommodation supply.
"By seamlessly connecting easyJet holidays with TravelgateX's channel manager aggregation solution, we are enhancing easyjet's competitiveness by significantly shortening their time-to-market and at the same time enabling them to offer customers and travel agents an unparalleled range of options."
He added: "Together, we are shaping the future of travel."