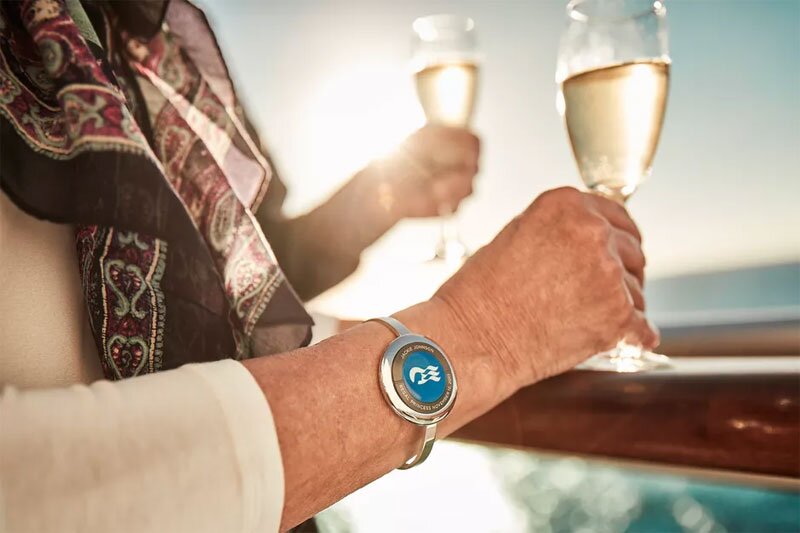 'Wearable tech puts Princess Cruises in unique position to react to COVID-19'
Cruise line UK boss Tony Roberts was speaking to agent partners on latest webninar
Princess Cruises says it is "in a unique position" to look after guests in light of the Covid-19 pandemic because of is Ocean Medallion technology.
Speaking on a webinar for agent partners to announce the launch of the line's 2022 European deployment, UK & Europe vice-president Tony Roberts said: "We are uniquely placed, with the tech we have developed, to react to some of the things cruise lines now need to do to look after their guests' health and well-being.
"We invested in technology for our Medallion Class ships which was initially created to make life easier at sea. But it actually makes us better able to respond and do the right thing to look after the health and well-being of all our guests, crew and destinations that we visit."
He said Princess' Ocean-Ready app would allow guests to select their time of embarkation to stagger the embarkation process and reduce crowds or queuing.
Roberts also said the app allowed guests to get a 'real-time view' of the number people in venues on board the ships at any given time, so they can see which places are busy and go elsewhere in order to maintain physical distancing.
Muster drill videos can be watched on the app, which will check guests in, so Princess knows who has viewed it. Guests can then check in to their muster station at some time before sailing, again avoiding large gatherings.
Guests can also order food and drinks via the app which can be brought to them, negating the need for them to go to bars and restaurants.
And Roberts said the Medallion app also offered a "highly sophisticated contact tracking and tracing" of guests, in the event of people needing to be contacted or alerted to any infection on board.
He said Princess also had "highly capable" medical teams, rapid response testing and critical care facilities on board all ships.
Roberts said things were "still fluid" regarding occupancy levels likely to be allowed on board the line's ships to maintain physical distancing, but said: "We are getting to point where we're starting to have to actively manage that [numbers on board], which is a good position to be in going into 2021."
Roberts also responded to a question about Princess' cancellation policy, which allows a guest to cancel up to 30 days before departure without incurring cancellation fees and is much less generous than other lines, some of which are offering the opportunity to cancel up to 24 hours before departure.
Confirming the line would be flexible with anyone who had a medical reason not to travel, he said: "We have struggled with this but have settled on 30 days. If someone is unwell, we don't want them to travel to the port just to avoid getting a financial penalty, so we will be flexible further in with guests if there is a reason why they can't travel."