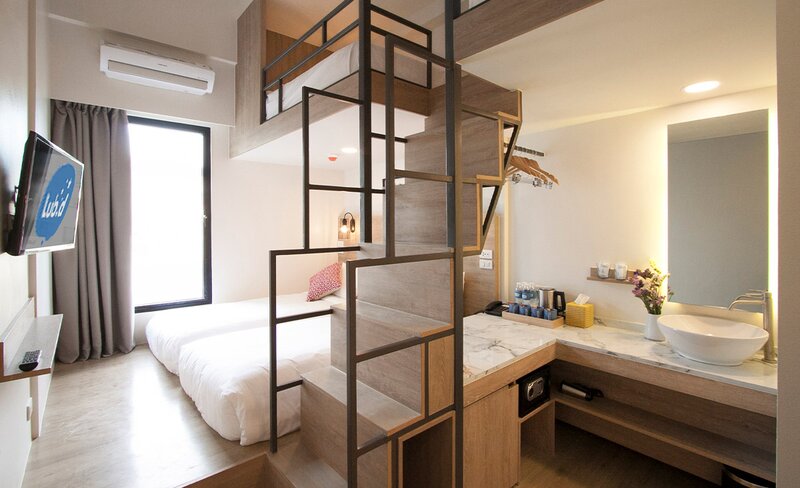 Hostelworld 2022 bookings reached 70% of pre-pandemic levels
Budget accommodation OTA heralds long-haul travel return
Hostelworld's 4.8 million bookings last year represented 70% of pre-pandemic 2019 levels, annual results issued today revealed.
The budget accommodation OTA achieved net revenue of €69.7 million – 86% of the 2019 total – driven by higher average booking values as bookings rose 228% from 1.5 million in 2021.
This enabled the company to return to profit with adjusted earnings [ebitda] of €1.3 million against a loss of €17.3 million in 2021.
Hostelworld reported a strong recovery in demand in 2022 as the impact of the Omicron variant of Covid-19 receded and travel resumed.
The company notes that it operates in a "resilient and growing category with a loyal customer base that has a strong desire to travel and meet other people despite the uncertainties the economic cycle may present".
Chief executive Gary Morrison said: "2022 was the year in which Hostelworld demonstrated the resilience of its business model and the capacity to capitalise on market demand as it returned.
"Most significantly, through a combination of operational progress, disciplined cost control and the launch of our innovative 'social' strategy, we returned the business to profitable growth.
"After a slow start to the year driven by Omicron, booking demand recovered quickly towards 2019 levels into Europe, our largest destination, with many of our top markets in southern Europe exceeding 2019 levels over the summer.
"Easing of travel restrictions enabled Oceania and Asia to show strong recovery through the year, improving from approximately 6% of 2019 levels before reaching 79% of 2019 levels in December.
"Central America continued to perform strongly throughout the year, at approximately 150% of 2019 levels.
"Similarly, we also saw the resumption of long-haul travel throughout the year, which is especially significant given that it is a lead indicator of customers booking multi destination trips.
"More specifically, long-haul bookings recovered from 27% of 2019 levels to 76% by year end, and in particular, booking demand from North America into Europe remained above 2019 levels for much of the post Omicron period in the year."
He added that he was encouraged by trends seen since the start of the year "despite limited visibility of our key bookings period".