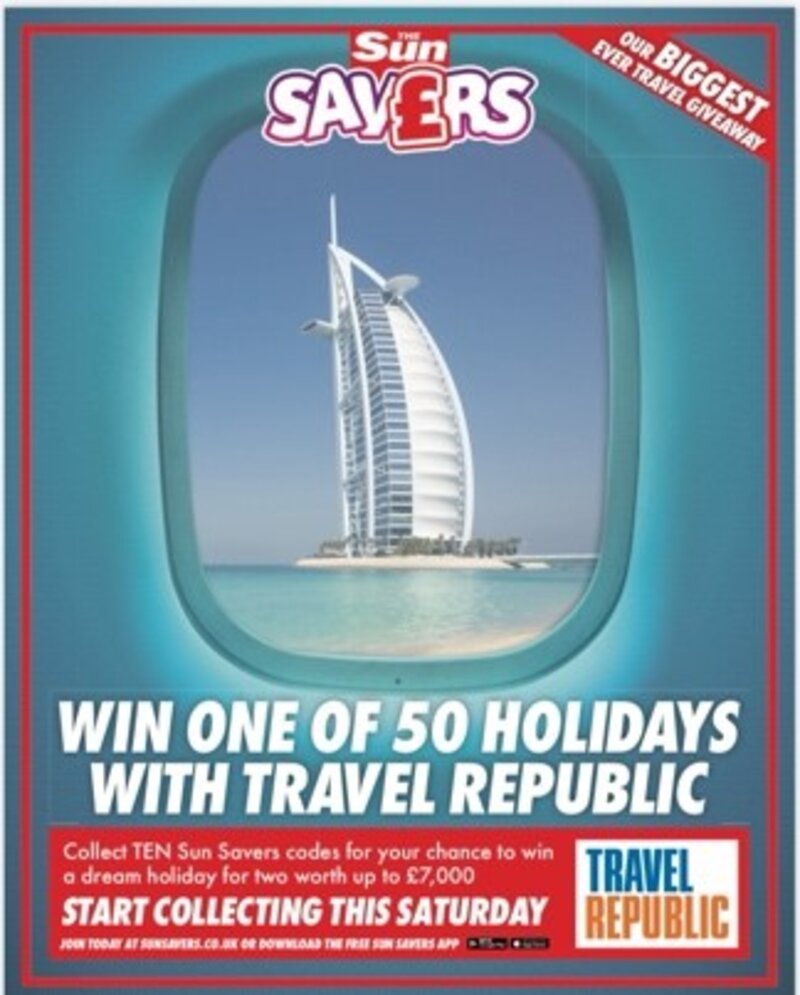 Travel Republic to kick off biggest-ever promotion marking 20th anniversary
The dnata Travel-owned OTA will give readers of The Sun the chance to win 50 holidays from this weekend
OTA Travel Republic will kick off a holiday giveaway campaign this weekend in partnership with The Sun newspaper.
The 50 Worldwide Holidays Giveaway will start on Saturday and is the biggest promotion ever launched by dnata Travel owned Travel Republic.
Readers of The Sun will be offered the chance to claim 50 free holidays for two to 18 worldwide destinations worth up to £7,000 each.
For Travel Republic the promotion is a key strategic part of the brand's plans to celebrate its 20-year anniversary in 2023.
From this Saturday, the campaign will feature in The Sun for the next two weeks and be prominent on digital and radio stations including Virgin, Talk Sport and Hits Radio.
Pre-promotion of the campaign has been rolled out this week and the full offering will go live in The Sun's Saturday's edition.
Travel Republic has worked with The Sun since 2022 through its Power to the People manifesto, which promised consumers value for money destinations and packages, excellent customer service and protection if things do not go as planned.
Antonio Fellino, Travel Republic managing director, said: "We have established a strong working relationship with The Sun, and they have played an integral part of our successful Peaks campaign.
"We are celebrating a big milestone birthday this year and there's no better way to say thank you to the great British public for supporting us, than by giving something back.
"Our driving ambition is to be the People's Travel Champion, in every way from the value we offer through to the great service we deliver.
"It's going to be a super fun year for us as a team this year, and we have lots of exciting plans that will see our iconic brand position itself for further growth in the future."