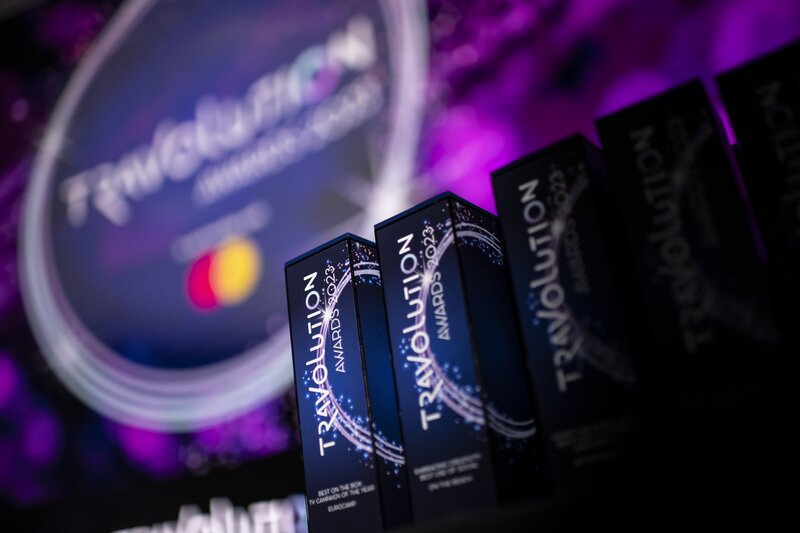 Top brands recognised at Travolution Awards 2023
Travel companies and tech companies from across the UK, Europe and around the world have been honoured at the 2023 Travolution Awards in London.
The event, held in partnership with headline sponsor Mastercard for the second year in a row, took place at London's 8 Northumberland Avenue with nearly 450 guests in attendance.
The coveted awards were presented by TV and radio favourite Alice Levine, alongside Travolution editor Kate Harden-England, while the entertainment was provided by tech-enabled drummer group Box9 Drumline.
Tech-focused awards included Champions of Data, won by Beyond; Best Use of AI, won by Cruisewatch; Best Technology Product, won by Joyned; Best Technology Innovation, won by Travelgenix and Best Large Technology Supplier, won by intuitive.
Ice Travel Group won Best for Travel Deals, Travelport won Best Marketing Campaign, while easyJet holidays won Campaign of the Year.
Multiple award winners included Minicabit, which won Best on the Road and Best Technology Team.
Audley Travel lifted one of the most-sought after awards of the night, the Travolution Brand of the Year as well as Best Travel Retailer and Customer Experience.
Trending Travel was named Rising Brand of the year, with Rising Star of the Year picked up by Emily Whitehouse, head of marketing of Destinology.
Fairlyne was named Start-up of the Year, while Red Carnation Hotels picked up Champions of Sustainability.
The Travolution Achievement Award went to Trip.com Group's CEO Jane Sun.
The Mastercard B2B Payment Award was lifted by Travel Ledger. The firm also won Best Small Technology Supplier.
You can find all Travolution Awards winners, here
Look back at how the night unfolded in our gallery