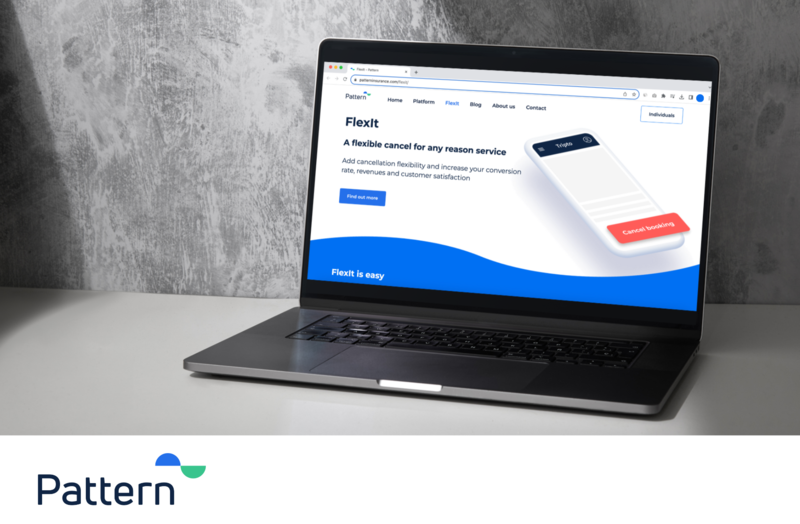 Pattern Insurance unveils cancellation flexibility for non-refundable bookings
Service is available as standalone offer or wider package of solutions
InsurTech specialist Pattern has announced the launch of its new service FlexIt.
Designed to provide "unmatched" cancellation flexibility for non-refundable bookings, FlexIt empowers travel, booking, and registration retailers to offer their customers an immediate, no-questions-asked cancellation option.
According to Expedia's most recent Path to Purchase report, 28% of travellers look for travel brands that offer flexible cancellation policies or refundable rates, which the Pattern hope to provide a solution for that need with FlexIt.
FlexIt integrates into the booking pathway of OTAs, event booking companies, and any business dealing with non-refundable reservations, allowing bookings to become refundable.
This new service redefines customer experience by eliminating the need for complex claim forms or restrictive reasons for cancellations.
Joyce Segall, global head of insurance innovation and strategy of Pattern, said: "Today's consumers are looking for maximum flexibility around refundability with the ability to cancel without the hassle of filling out claim forms or deciphering a list of covered reasons.
"FlexIt allows consumers to book with confidence knowing they can cancel their booking for any reason, no questions asked."
FlexIt's coverage extends across all regions where Pattern operates.
Existing Pattern customers can access FlexIt through Pattern's embedded protections platform.
The service is available as a standalone offer for prospective online retailers seeking cancellation flexibility or as part of a more comprehensive protection offering.
Ido Hertz, head of product management of Pattern, said: "Trip cancellation products like CFAR have always come with their fair share of limitations and are not widely available with every purchase, which has been confusing and frustrating to many of our customers.
"This is not your standard CFAR insurance. We've reimagined this product based on market needs.
"It is easily configured and embedded in every business, booking and customer journey in minutes, and using machine learning, it addresses every flexibility need, with a personalized cancellation service."