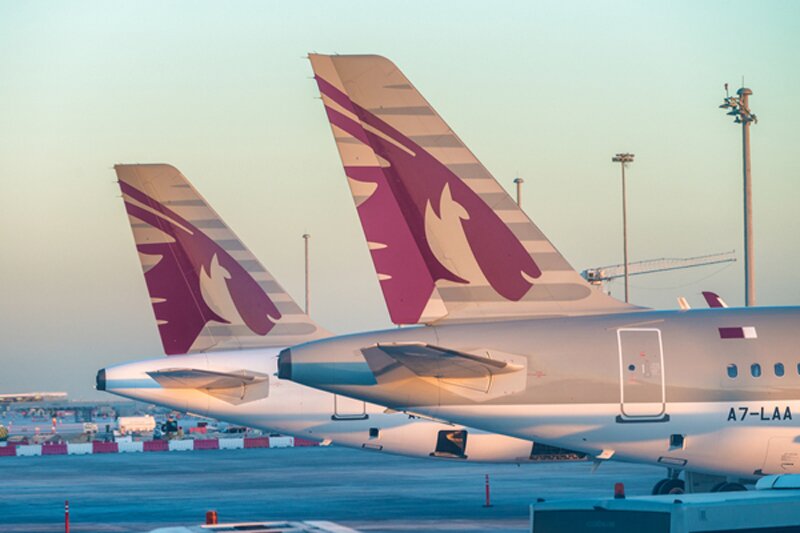 OTAs to benefit from enhanced Qatar Airways content due to ATPCO deal
The leading Gulf carrier has agreed a multi-year partnership to use the Routehappy merchandising solution
OTAs selling Qatar Airways fights will be able to access enhanced merchandising content after the Gulf carrier agreed a multi-year deal with Routehappy.
The airlines will use ATPCO's Routehappy's merchandising solution which will see it create and distribute all content for amenities, UTAs (Universal Ticket Attributes), and UPAs (Universal Product Attributes).
Third party distributors and sales channels set to benefit from the agreement include Amadeus, Kayak, Sabre, and Trip.com.
Routehappy said the deal means "each channel is consuming consistent and accurate content straight from the source".
The firm added: "When sales channels show only price and schedule, airlines cannot showcase the investments they have made in products, services, and travel experiences, and consumers can't fully appreciate the value included with a ticket.
"ATPCO's own internal data from airline and channel partners reinforces that consumers respond better to flight shopping results that visually showcase the flying experience over commoditised displays."
Chris Phillips, vice president of global sales at ATPCO, said: "Flight shopping is all about the display and how a brand presents its product to the consumer.
"ATPCO welcomes Qatar Airways to the Routehappy family, and we look forward to distributing visually compelling content that highlights their five-star products and services.
"With this new partnership, Qatar Airways can realize untapped revenue benefits through opportunities like improved branded fare upsell.
"Global flight shoppers will be able to visualise their travel options in the shopping path and choose the experience that best fits their needs."
ATPCO's Retailing API currently receives nearly 30 million calls a day, with more than 50 sales channels consuming its content.
Qatar Airways merchandising content will have a broad reach with sales channels that are selling the carriers' flights.