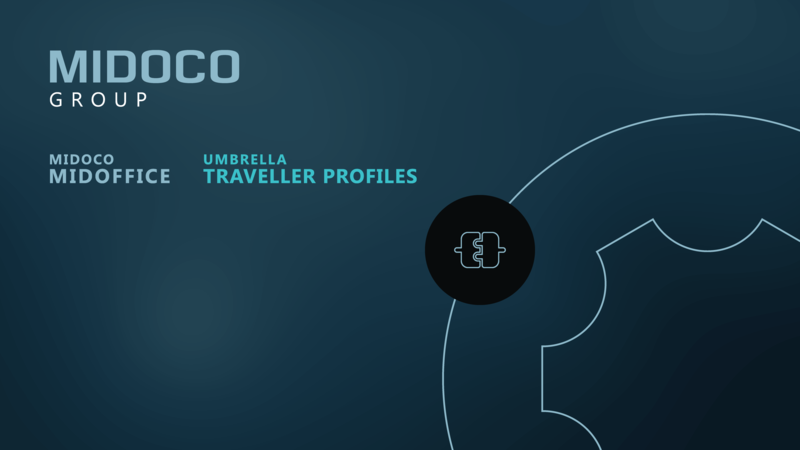 MIDOCO Group extends its midoffce connectivity, among other updates
The software company launches daily travel distribution analysis and upgrades its traveller profile management software
The MIDOCO Group has expanded its interface portfolio of systems to include midoffice software and Umbrella Faces traveller profile management solution.
The recent extension is to keep up with connectivity demands, having recently integrated RateHawk, Trainline and the German climate tech NGO atmosfair.
By onboarding RateHawk, the group has added another hotel content source and with the addition of Trainline, processing rail orders will become easier to handle.
The integration with atmosfair is to "pay credit to the increasing demand for deploying sustainability workflows in travel companies".
Steffen Faradi, CEO of the MIDOCO Group, said: "There is a growing need for additional travel content as well as innovative distribution solutions, such as NDC, hotel, rail and sustainability.
"We facilitate travel management companies scaling disruptive content and distribution platforms.
"The efficiency impact on downstream processing for finance managers, travel consultants and tech directors can be tremendous with the ability to automate the journey of order operations."
The group also has its MIDOCO Travel Index MTIX, which displays the daily market development in travel distribution. The KPI is based on a seven-day rolling average, with the comparable baseline being 2018.
It is calculated daily for business travel, leisure online, leisure offline and cruise, with more categories to follow later in the year. The general index went live in October 2022, followed by the cruise index in March 2023.
Deemed "one of the most significant sources" of travel data in the DACH region as it depicts more than €11 billion of yearly transaction volume, Faradi added: "The MIDOCO Travel Index MTIX is a unique analysis of travel data in the DACH region, showing market developments in an unprecedented actuality. It really represents the heartbeat of the travel industry."
The group's traveller profile management solution, Umbrella Faces, maintains its growth trajectory, with its management of nearly nine million traveller profiles.
It strengthened its presence in North America in February with the appointment of Sheila Thorp, implementation manager North America, to support Umbrella Faces implementations with North American clients and represent the MIDOCO Group for both products.
To improve the user experience, the software company is said to be working on a front-end relaunch that is planned for release in the upcoming weeks.
Helmut Pilz, senior vice president of business development of MIDOCO Group, added: "The growth we have seen in recent years shows that we address an issue in TMC operations with a product that is easy to deploy and delivers significant return concerning efficiency and automation.
"The enhancements we have developed enable us to meet client demands to scalability and flexibility on a high level."