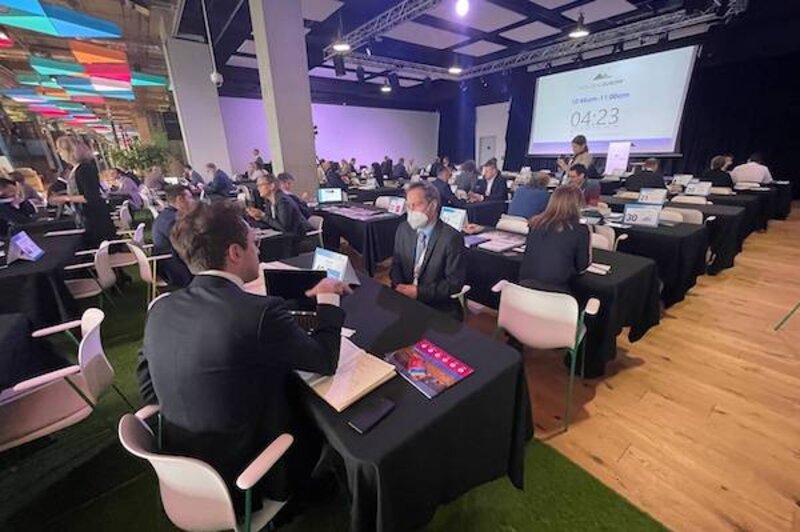 Abta boss to speak at New Deal Europe Forum in London
Mark Tanzer will join 160 delegates at the Congress Centre in London for the one-day event
Abta boss Mark Tanzer has been announced as one of the speakers for New Deal Europe Marketplace and Forum, which takes place in London on Tuesday (March 28).
The association's chief executive will join 160 delegates at the Congress Centre in London for the one-day event, which will focus on the tourism industry in southeastern Europe.
Tanzer will be joining a panel session discussing the topic: "Is the New Deal Europe region the next big thing, and if so, are we ready?"
Fellow panellists will be Nejc Jus, head of research at World Travel & Tourism Council; Marija Labović, acting director of the National Tourism Organisation of Serbia; and Denis Ilic, senior product and contracting manager for the EMEA region at G Adventures.
The New Deal Europe organisers have commissioned market research into tourism trends in southeast Europe, which will be presented ahead of the panel session by Ana Borduzha, business development vice-president at Mabrian Technologies.
Tanzer said: "I am delighted to be speaking at the New Deal Europe Forum. Abta and our members have long-standing ties with the countries of southeastern Europe which are very important destinations for the UK outbound travel market.
"With travel returning to pre-pandemic levels in 2023, there is also undoubted scope for more growth.
"Southeastern Europe is well placed, not just to welcome back UK visitors to established favourites, but also to showcase less well-known areas in the beautiful, welcoming and historically rich countries of the area."
Labović said the National Tourism Organisation of Serbia had "benefited enormously" from NDE events.
"As the only event of this kind, NDE is recognised as the unique travel market platform dedicated to generating business to the growing tourism destinations of the Balkans and the wider southeast European region," she said.
This will be the fifth edition of the event, and the second one in-person, covering destinations "from the Alps to the Aegean".
It has attracted a record number of tourism professionals with more than 70 buyer and 65 supplier companies registered to participate in this year's B2B marketplace.
Robert Dee, NDE co-owner and event organiser, said: "Southeast Europe is one of the fastest growing tourism destinations, and the New Deal Europe Marketplace and Forum is the perfect platform for businesses to come together and explore new opportunities here.
Tine Murn, NDE co-director, added: "We're thrilled to see such a strong turnout this year and are looking forward to a productive and insightful event."
The event is organised in partnership with Travel Weekly parent Jacobs Media Group. In addition to the Forum, delegates will have the chance to attend up to 20 B2B meetings, as well as three destination presentations.