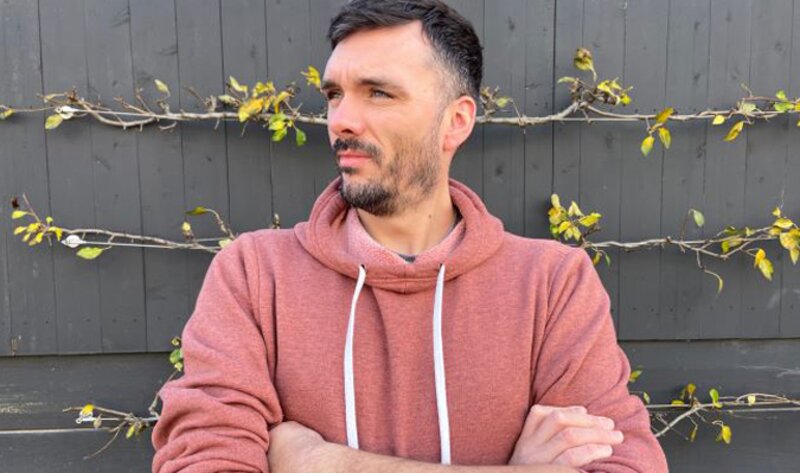 Guest Post: Technology and trends in short-term rentals as demand soars
Uplisting's Vince Breslin says firms that fully embrace technology will be 'outright winners'
Vince Breslin, co-founder and chief executive of Uplisting, the property management solution for growing short-term rental businesses, says firms that fully embrace technology will be the outright winners
We are experiencing a seismic shift in how business and vacation travellers decide where to stay when they are away from home.
Pre-pandemic, most people would have booked a hotel for a short stay of up to two weeks. And while short-term rentals, such as those provided via Airbnb, were already making a mark, they were still widely considered an 'alternative' accommodation option.
Jump forward two years and the market for short-term rentals is very different. This is largely down to the COVID pandemic.
All of a sudden people who were able to work from home were mandated to do so. They got used to the comforts in their homes, such as separate living and cooking spaces, the increased safety, and that hard-to-beat homey feeling.
Research from AirDNA showed that demand for short-term rentals exceeded all expectations in 2021, and I firmly believe that this trend will continue into 2022 and beyond.
Now that employees have more freedom about where they can base themselves, we are seeing many opting to blend work and leisure, and this is generating an aspiration for travel that can be combined with work and the adoption of a more nomadic living and working lifestyle.
A survey by Leavetown, a short-term rental booking platform, found that an eye-watering 90% of respondents, planned to take trips over the next 12 months combining work and vacation.
And over half of respondents (51%) said that they anticipated being able to enjoy more time traveling over the next 12 months because of the ability to work remotely.
Travellers now need a 'home away from home'
With demand for high-quality, well-equipped short-term rentals showing no signs of slowing, lodging owners and managers have had to respond quickly, by adopting tech innovation to better serve new guest needs and expectations.
And it is this ever-evolving and improving tech that will secure short-term rentals as the number one accommodation option.
How can technology help owners and managers augment guest experiences?
There has never been a better time to carry out an audit of how well integrated your short-term rental business is with technology.
You will find that technology can do much more to help you streamline your operations. I'd go as far as suggesting those that do fully embrace technology will be the outright winners in this market.
There are tech innovations available that will quite literally revolutionise the way you run your short-term rental operation.
These innovations cover everything from electronic locks to dynamic pricing and everything in between. Here are just a few things that technology can help you with, which may surprise you.
The first is revenue generation. It's true. Technology can help you make more money. Solutions like Dack help up your income by offering upsells like guest services.
Remember those well-thumbed laminated folders of house rules and where to find everything?
Well, these can be ditched if you invest in a digital home manual. In addition to information about your property, digital manuals can inform guests about the surrounding area and things to do.
Then there's automated guest messaging that keeps guests informed during their stay; accounting software that is specifically designed for short-term rental operators which can hold deposits and calculate fees.
In today's era of online bookings and long-distance commerce, property owners need to be more flexible in how they accept payments.
Services like Paypal and Stripe are trusted names in digital transactions and are worth the fees for the convenience they provide to guests.
And I'm not sure how any short-term rental host or managers can remain organised without a digital booking calendar.
We've heard many a tale of disquiet from the neighbours of short-term rental properties. Complaints are often around noise and unruly behaviour.
And this is where noise monitoring devices and guest screening services can save an awful lot of trouble – and help you maintain good relationships with your neighbours.
There is so much technology available to help ease the pain of owning or managing a short-term rental property, that I could talk on and on. But I'm going to share my thoughts about what's next for short-term rentals.
Looking ahead into 2022 and beyond
There's no doubt that short-term rental properties will remain highly attractive to travellers who need to move around for work, those who wish to combine work and leisure, and for pure vacationers.
In the wake of COVID and the fact that this disease is here to stay, concerns over safety are still very much front of mind on the global travel scene.
This means guests want a contact-free, frictionless stay. This is where tech steps in. Again.
It is great to see that the short-term rental industry continues to lead the way in adopting smart home automation into their property operations – from access control (smart locks) to connected thermostats, and much more besides.
As a result, they're able to provide the desired frictionless stay. This makes life easier for both host and guest.
2022 will bring further innovation in this space with greater emphasis on enhancing the stay with things like digital guidebooks and restaurant recommendations to enhance the guest experience.
With the evolution of "bleisure travel" over the past two years, I would not be surprised to see longer stays – defined as trips of 28 days or more – becoming more of a norm.
Such trips require better amenities and resources, and travellers will continue to turn to short-term rentals rather than hotels to deliver their 'home away from home' needs.
If you are considering dipping your entrepreneurial toe into the short-term rentals market, here's my cheat sheet on the must-haves:
Tech connectivity. High-speed internet is a must for all long-term travellers combining work and leisure.
Designated work zones. These should be ergonomically set up with appropriate charging points and good lighting. Providing large screens would be an added touch. And, importantly, work zones should provide privacy for work-related Zoom calls.
Access to outdoor space. When not working, guests will want to easily transition into vacation mood. The most popular short-term rentals will have the great outdoors on their doorstep – whether this be a beach or a well-maintained garden area.
Home comforts and amenities. Comfort is key when it comes to long-term stays. Guests will expect the same standard of amenities they have at home. Nicely designed kitchens and laundry rooms are becoming a must-have. Guests expect good quality furniture, mattresses, pillows, linen, and towels.
Unique properties that stand-out. As the market advances, above average properties will be most successful. Home comforts and amenities are an absolute must, however, the location and/or the uniqueness of the property itself is becoming more important. Think instagramability. This may seem a far cry from what is on offer at most hotels. But this is the point. For the short-term rental industry to flourish, its focus must be on the guest experience.
Vacation lodging is no longer simply a place to lay your head. It's an integral part of the travel experience.
As the industry has matured in recent years, so have guest expectations. This has led to professionalisation in the sector, with hosts and managers placing greater emphasis on comfort, decor, and even branding.
Another trend that I see continuing in 2022 and beyond is that of direct booking. Direct booking sites have become increasingly popular as property managers realize the potential for higher profit margins without the fees incurred by OTAs.
Savvy travelers are also navigating away from OTAs, recognising that they can enjoy significant savings by booking directly.
The short-term rental market will keep on evolving
Demand for short-term rental accommodation has soared beyond imagination over the past two years – and we expect this to continue.
But as the marketplace matures and guest expectations evolve, it's vital that the industry continues to adapt and innovate as it has done so effectively over the past few years.