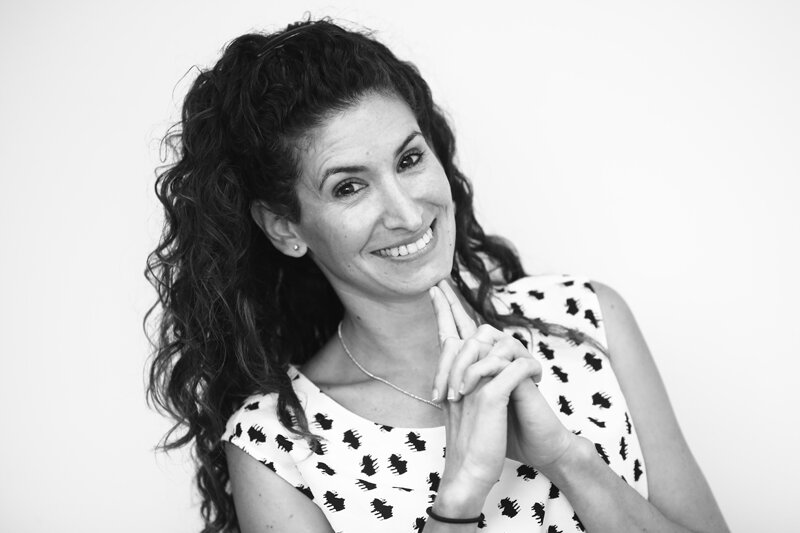 Guest Post: Six ways to better engage customers and increase conversions
Too much has already been written about the unpleasantness and inconvenience of modern business travel.
By Maya Hasson, Customer Experience Analyst, Team Leader, Clicktale
Too much has already been written about the unpleasantness and inconvenience of modern business travel. Whenever a colleague whines about congealed food, broken seats, smelly toilets, and USB ports that don't charge, I have a standard answer: "Traveling is a 'headache'. Deal with it."
Preparing for Battle: User Experience is Critical
So, we're used to coming to the airport mentally prepared for battle. But surely we can expect the experience of purchasing tickets online – before we hit the front lines, when we're still in the calm and comfort of home or office – to be smooth, intuitive, and user friendly?
Unfortunately, the answer to this is: not quite yet. Despite investing massive resources in building attractive websites, airlines and travel aggregators have not yet mastered the nuances of user experience that are key to retaining digital customers and increasing conversions.
This is, of course, partly due to the unique complexities of online travel. On highly-personalised sites, where each small step in the funnel can radically change the user experience – monitoring, tracking, and analysing individual user sessions is challenging using traditional methodologies and tools.
Yet the potential upside to such optimisation – with online conversion rates for travel much lower than e-commerce – is so dramatic that airlines and aggregators are waking up.
While the retail industry has an average conversion rate of 5.29%, travel sites enjoy only 0.75%. This means that optimising the digital customer experience is truly a mission-critical issue facing the travel industry.
Some Good Starting Points
In our work with major travel players – Heathrow Airport, Enterprise Holdings, Intercontinental Hotels, and several tier-1 airlines, to name a few – we're tasked with ensuring that visitors get the best experience on both desktop and mobile.
I've learned that small usability tweaks can have a huge user experience impact. Here are six ways travel sites can better engage customers, smooth search and purchase, and increase conversions:
1. Keep them in the funnel
For both travel and accommodation, make sure that customers can constantly see a detailed booking summary. These are complex and costly purchases. Travelers need constant reassurance that they've chosen the right dates, seats, destinations, room type, etc.
Based on the numerous user session recordings we've analysed, without this type of reassurance, customers tend to flip back and forth between the summary and checkout pages – and often end up slipping out of the funnel altogether.
Make sure the order summary is editable in context – don't force them to click away to make changes if they do find problems with the parameters of the order.
2. Let them hear and see what others think
For accommodation, we've found that 60-70% of customer funnel time is spent viewing images and reading reviews. Make sure customers can easily access a wide variety of high-quality photos that show important things like the bedroom, bathroom, lobby, and overall hotel atmosphere.
Make sure that images and reviews are not outdated, and that they come from a significant number (over 10 at least) of visitors. Lastly, make sure images appear above the fold so people don't miss them.
3. Correct errors as they're discovered
Forms are a major drop-off point in any funnel, but especially in travel, where information requests are necessarily significant.
Enable in-line validation for all form fields when possible. In-line validation alerts people of errors as they fill in the form, before they click Submit. This lets them correct problems as they go, rather than having to go back.
4. No such thing as unavailability
We've watched multiple customers click away from travel sites when their specific search parameters turn up zero results. This should not happen.
Don't leave customers hanging or make them repeatedly re-search if their initial results are negative – suggest alternatives. Even if it's only a link to an option for flexible dates.
5. Guarantee prices
Savvy customers know that branded airline or hotel booking sites can't offer price comparisons. In our work with such sites, we see notably long time on page on Order Summary pages (where travelers see the final price, including taxes and extras), coupled with low engagement.
This happens as they click away in another tab to check the price they've just received directly from the airline on aggregator sites. To avoid this and keep travelers in their own funnel, many airlines and hotels now offer a "lowest price guarantee," displayed clearly on the summary page.
6. Careful with promotions
Travel is a fast-moving market. Despite this, even last-minute promotions need to keep user experience in mind. For example, one travel site promotion we examined led visitors to a dead-end loop – leaving them unable to proceed in the original funnel if the promotion wasn't suitable.
n another case, a leading airline saw a major drop in visitors who reached the order summary page; by watching session replays, we found that customers were distracted by a promotional banner on the site's template, when they should have been choosing their flight.
The Bottom Line
There's no denying that travel sites – far more than the average retailer – face staggering offering complexities and a crowded, cutthroat market.
It is these very challenges, however, that make user experience such a key differentiator. Starting with small usability changes and adopting solutions that enable closer monitoring and insights from actual user sessions are great starting points toward raising the conversion rate on travel sites.
As a Customer Experience Analyst at Clicktale, Maya uses the Clicktale solution to go beyond traditional traffic analytics to analyze and understand actual visitor behavior and user experience. She works closely with Fortune 500 companies and industry-leading travel customers to optimize and increase online ROI and achieve their business goals.