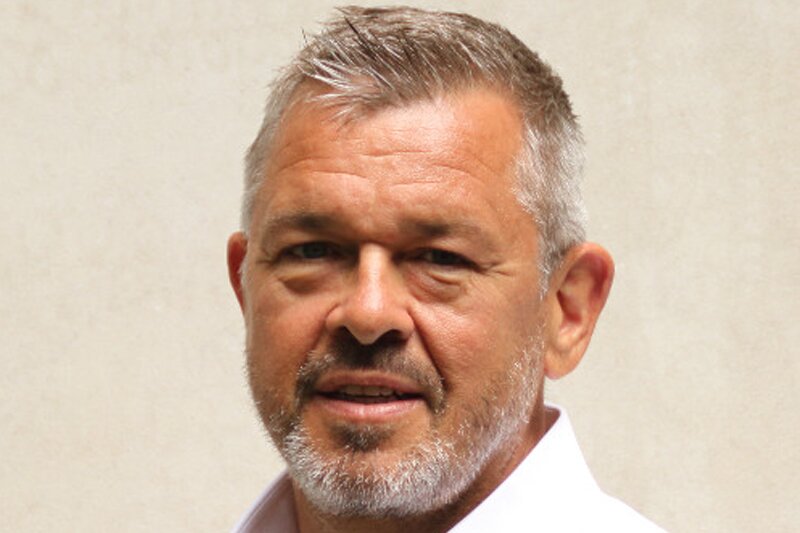 Guest Post: Put your business ahead of disruption by managing cyber risk
Matthew Parker of Cyber Summit sponsor Babble says firms must react to the changing nature of travel
The Travel industry over the past few decades has embraced digital transformation in a way few other industries have yet been able to rival.
Indeed, the ability of the industry to innovate and adapt to new marketing and sales opportunities has seen the emergence of today's leading players in the sector.
The changing nature of travel
Buying habits have evolved from walking into a high street store to purchase a flight or holiday to using a mobile from the comfort of your home to book an entire trip.
Virtual reality or augmented reality seems the next major leap; travel organisations are already able to deliver a virtual reality experience for clients to preview their destination of choice before they depart on their travels.
Clients like me want frictionless transactions. We want our travel providers to know as much about us and our family's needs, not having to re-enter every detail each time we visit a website makes our experience so much easier.
Overall, the sector is becoming increasingly digitalised, embracing emerging technologies such as artificial intelligence (AI), the Internet of Things (IoT), and the cloud.
In the pursuit of these technologies, the challenge has been not only understanding how to use and embed new systems to grow their businesses and enlarge their client base - but at the same time ensuring that client data, payment information, rewards programmes, addresses, passport, and driving license information are securely held.
The cyber threat landscape
According to the latest report from the World Travel and Tourism Council, more than seven out of 10 (72%) SMEs in the UK, the US, and Europe, have fallen victim to at least one cyber-attack.
With SMEs representing 80% of all Travel and Tourism businesses, mitigating cyber risk must remain a priority for the sector.1
Moreover, travel and tourism operators continue to face an increasingly complex set of challenges when it comes to protecting consumer and business data.
Expanding digital platforms, high target value, third-party access, and operational exposure are a few of the many factors contributing to cybersecurity risk.
We have seen that businesses in the travel and tourism sector are likely to pay the extortion or ransomware demands in the wake of massive operational disruptions.
In addition, the highly publicised nature of recent industry breaches (such as those seen at Uber, InterContinental Hotels Group, and Marriott International among the major travel brands) is increasing with far-reaching financial implications across consumer trust, regulatory fines, and legal penalties for consumer restitution.
Unfortunately, margin pressures, rising competition, and uncertain economic outlook create an uphill battle in obtaining the necessary funding and resources to protect environments.
Compounding this challenge is the increasing speed and precision with which threat actors are accomplishing their objectives against the industry.
Though regulations continue to evolve, and awareness of cybersecurity continues to gain traction at the executive and board level, IT teams continue to find themselves under-resourced against today's threat landscape.
Whether your organisation is a brick-and-mortar or ecommerce operation, threat actors are inevitably going to capitalise on vulnerable systems and human nature to achieve their objectives.
Targets span an array of assets, including infrastructure, applications, managed and unmanaged endpoints, mobile devices, and cloud services, all of which can be attacked.
Ultimately, protection of data and assets will come down to the speed at which businesses can identify and contain an attack.
Put your business ahead of disruption
The good news is we understand the challenges you're facing and what you're protecting. We understand your need to run your businesses first and foremost and to provide the best possible customer experience.
We work alongside our clients' IT and security teams to help them evaluate the threats they are facing so that they can take a measured approach to mitigating that risk.
In partnering with businesses our goal is to reduce the complexity and costs of cybersecurity - wherever they are on their cybersecurity journey.
One solution does not fit all. Babble is a security partner that can amplify your in-house IT team, augment your MSSP, or be a full-service security solution.
We can support your business's cyber program with 24/7 Managed Risk Programs, Managed Detection and Response Services, and Incident Response Services – backed up by a complete suite of professional services.
1."Codes to Resilience. Cyber Resilience in Travel & Tourism" Published by World Travel and Tourism Council. Report available at https://research.wttc.org/codes-to-resilience-microsoft-wttc-report