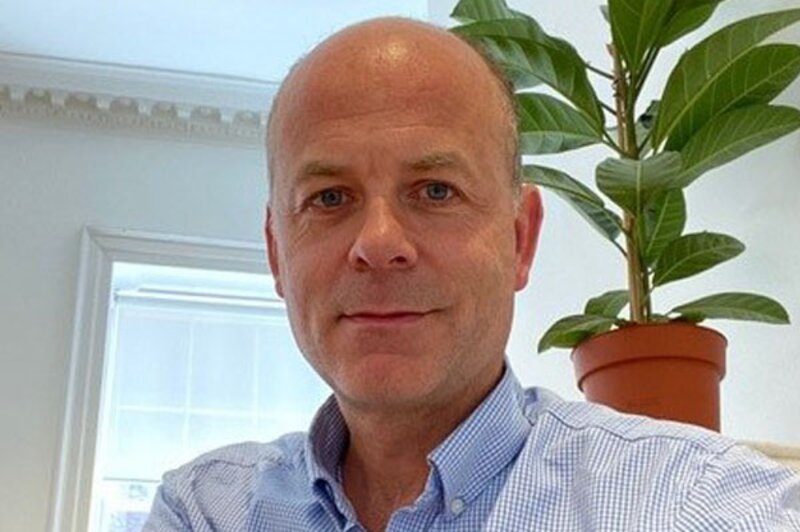 Guest Post: How the underdog QR code found its bark during the COVID crisis
QR codes tick every box to support hospitality firms recover from the pandemic, says Ordamo's Rupert Gutteridge
QR codes tick every box, being cost-effective and extremely versatile, says Rupert Gutteridge, chief executive officer at Ordamo.
Twenty years ago, would you ever have predicted how addictive and capable a mobile phone would be?
And it's impossible to disregard how technology has been our saviour throughout the pandemic; supporting us through the darkest days of family Zooms and enabling us to support the move to hybrid working.
But little has seen its popularity soar more than the previous underdog that is QR codes.
These humble squares, while historically taking off in Asia, pre-pandemic were woefully underused in the west. Yet they simply tick every box, being cost-effective and extremely versatile.
In fact, it has been predicted that in 2025, QR Code Payments will hit $2.7 trillion as they set a precedent for opening up a whole world of technology.
Without a doubt, this trend was kickstarted by the impact of COVID-19 but has longevity, having even be adopted by big name brands such as Levi's, Louis Vuitton, L'Oreal and Lacoste.
Innovative uses of technology to improve the consumer experience has gone well beyond a nice-to-do.
We live in a world where customers expect to be able to order their takeaways through an app and have it delivered in minutes; to have purchase queries answered in mere moments via Twitter; or, in the shape of Amazon's latest venture, to walk into a store, take what they need and be automatically charged without having to wait in line.
We're not only living in a world of advanced technology capabilities and increased consumer demand for efficiencies.
We're at a time when hospitality businesses' finances are more compromised than ever before and the solution is sitting there, ready to help these businesses thrive.
QR-enabled digital menu order and pay technology can bring in profit without requiring the upfront cash to build an all-encompassing app from scratch like the pub chains which appear on every street corner.
The QR code has shaken off its underdog label and now is its time to shine. It is levelling the playing field and giving a hand to small businesses across a plethora of industries.
Software as a Service (SaaS) should be an essential weapon in the armoury of all small hospitality businesses since it allows them to 'act' much bigger than they actually are, as well as providing great low-cost solutions to structural problems that exist right now.
Take the acute hospitality labour shortage as an example. Hiring all the staff you'd love to have is the optimal solution, of course, but a simple fix could well be to have a digital menu order and pay solution – especially in high-footfall, outdoor areas, or increased square footage such as pub gardens or pavement tables.
With such a platform, ordering a pint and a snack has never been easier. Patrons sat in a pub garden can simply scan a QR code to access a full digital menu, filter out any menu items related to allergies or dietary preference at the touch of a button, order their snacks and drinks with a click, and get them brought to their table.
Then the people in your business can weave their magic and do what they do best, focus on the delivering the best possible customer experience.
Interestingly, the evidence is starting to show that venues which are offering such a blended approach to sales can actually increase the average bill amount, since people are more likely to spend more when making interactive purchases.
It's a simple step to integrate these systems into payment and Point of Sale  systems too, meaning you can generate meaningful data to check spending trends.
In short, we think new advances in customer experience improving tech, like Ordamo, that is based on QR code access on the front end can really benefit smaller hospitality businesses and chains who have previously considered this sort of technology to be out of their reach. They should be looking closely at what providers can now offer.
Digital menu order and pay technology is flexible, no downloads are required (I can't be the only one who doesn't want the bother of downloading yet another app, then having it sit clogging up my phone), and when it's implemented right it becomes your hardest-working employee which delivers consistently day-in, day-out.
In a world that has already moved online, you can't afford to get left behind in a digital world, especially one that has your best interest at heart – helping you to be more efficient, to turn tables quicker, reduce costs, increase ABV, improve customer service and, ultimately, increase revenues and the chances of business success.