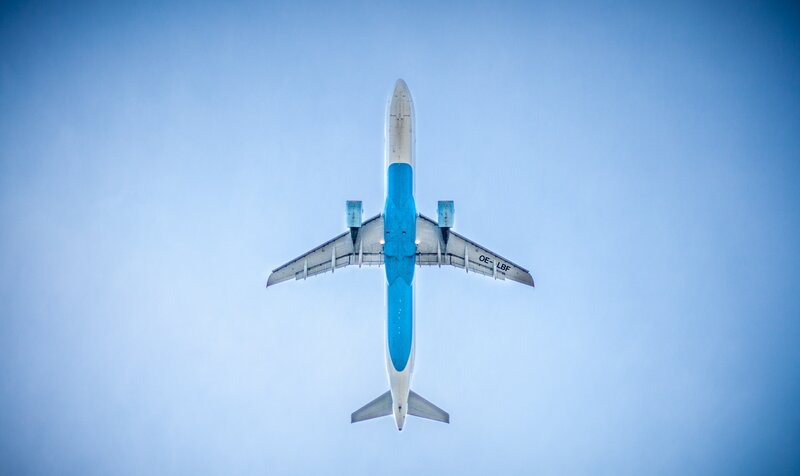 Guest Post: How airlines can produce their own sonic boom to soar above the competition
Rex Hirschhorn, Research & Insights Consultant of amp, details how music can set your airline apart from others
Despite having just gone through a global crisis of physical separation, our world is more connected than ever before. Our desire to be face-to-face is stronger than ever, as tourists still seek in-person experiences. In fact, this past year was a record-setting one for travel!
With the ease of technology and remote work, travel is becoming more thoughtful and purposeful. As the consumer begins to think about travel more acutely, airlines must also think about their provided experiences. It is now up to airlines to convince their regular consumers to become exclusive travel partners in a world of elevated flying experiences.
Providing better service, inflight snacks, and comfortable seating are all becoming standard across the aviation practice. How does an airline brand become conflated with travel? We believe the opportunity for this lies on the shoulders of holistic sonic branding.
amp's recent amplify publication, the world's leading sonic branding magazine, took a deep dive into the airline industry and found that no airline brand has taken the mantle of sonic leadership.
Only four airlines (KLM, Etihad, ANA, LATAM) have a sonic logo. These sonic logos are all extremely young, as they are only about four years old on average. This proves to be problematic in consumer recognition as our own study revealed that recall of all these sonic logos hovered below 20%.
This lack of identification may be due to their newness, or more likely, it may be attributed to their implementation. While a few brands have inflight soundtracks for take-off, landing, and taxiing, not a single airline has a versatile holistic sonic identity. The lack of flexibility within their sonic assets prevents increased brand equity, memorability, and recall.
Although these inflight soundtracks exist, no airline consistently uses them in their marketing campaigns. At amp we encourage all touchpoints to be utilized by the implementation of branded sonic, however, we are also realistic about how this may differ from brand experience to brand experience.
Inflight tracks may improve the experience of 44% of flyers, but our research shows 77% of airline customers listen to their own music while onboard. This means that sonic touchpoints, as a way to create a better customer experience, must start before entering the aircraft.
This process begins with the airline brand establishing a presence through social media, television commercials, and other forms of digital advertisement. In these types of locations, a sonic identity can become a point of connection for the consumer between the brand and the sound.
This connection can be reinforced through the creation of recognizable sonic assets which can be used throughout the ticket purchase process, check-in, and customer service messaging. These sonic assets should be ideally derived from the aviation brand's Sonic DNA®, a process we patented here at amp to ensure brands own flexible sonic assets distilled from their attributes that both align with their brand identity and drive memorability and consumer recall.
These pre-flight touchpoints build brand recognition and increase the likelihood that travelers continue listening when longer form boarding music is playing. Recognizable boarding music can instill feelings of familiarity in the hands of the airline brand that has been with passengers for months, throughout the full booking process, prior to stepping on the plane. The goal for airline brands is to have the flyer feel that this melody, riff, and rhythm equates to travel, even if they are not consciously aware of its connection.
Unfortunately, our current findings reveal that stock music, which builds no brand equity or recall, is used in 72% of content across all aviation brands' digital advertisements. Paired with our discovery that on average 9.8% of airline brand content features licensed music, and 4.8% of airline brand videos contain no sound, it is very apparent that the industry is primed for a positive sonic shift.
Additionally, this sonic opportunity is not limited to one market. One crucial piece of knowledge most of us music scholars learn from the first day of ethnomusicology 101 is the misconception that music is a universal language. People all over the world speak different dialects of music, just like languages. However, just like communication, music itself is universal.
Music can connect the world like nothing else. Spotify's top 5 most streamed artists in the world in 2022 were from 4 different countries. If airlines are going to connect us physically, they should embrace what connects us emotionally while celebrating what differentiates us culturally. A holistic sonic identity can contain the universal human love for music through branded melodies and rhythms while rejoicing in specific regional musical preferences like instrumentation and orchestration.
Aviation brands can take advantage of this musical thread by creating a flexible, owned sonic identity that is both recognizable throughout early-stage brand interaction, and celebrates the exploratory and interactive nature of the sector. Sonic connection facilitates physical connection, breaking down borders and uniting global cultures.