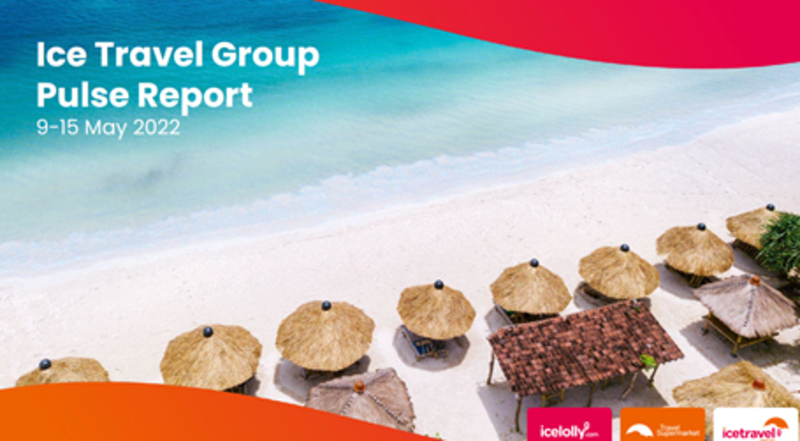 Ice Travel Group Pulse: Summer demand hotting up on icelolly.com and TravelSupermarket
Icelolly.com and TravelSupermarket parent's latest seven-day trends report reveals most popular dates and destinations
The upcoming key summer months are dominating bookings on Ice Travel Group holiday shopping websites icelolly.com and TravelSupermarket.
The latest weekly Pulse tracker from the firm reported 90% of bookings taken in the week to May 15 are for travel this summer.
The peak travel period also saw 80% of searches in the seven day period. Outside of 2022 May 2023 saw significant increases in interest on both sites among early bookers.
For icelolly.com users, Antalya was the big gainer in the top 10, with a 21% increase in search share, week-on-week.
Outside the top 10, destinations like Bodrum, Izmir, Marrakesh and Hammamet all saw double-digit share increases.
On TravelSupermarket, Antalya became the most-searched destination as it grew its share and Tenerife's share fell by a third. Majorca also saw a strong gain, week-on-week
Chris Webber, head of holidays and deals at Ice Travel group, said demand for this summer is clearly hotting up.
"The focus for holiday searchers and bookers is all about summer 2022, with more than eight out of 10 searches and nine out of 10 bookings covering travel from now until October.
"We're seeing a slight change in the destinations that are being searched and booked, too.
"While Majorca remains the summer favourite, the Antalya area of Turkey seems to be gaining popularity each week, potentially due to the great deals you can get for last-minute travel there right now.
"Rising in popularity, too, are the likes of Morocco and Tunisia, which have seen increases in both searches and bookings."